WKODIT
Click to see our Happy Tails!
---
Our Featured Pet...
CARLOS is such a handsome boy! He is a calm and gentle boy with a sense of humor. He enjoys walks, hikes and will even jog a bit as well. Carlos is housetrained and knows his sit and down commands. He rides well in the car and enjoys coming along. He is looking for an experienced dog owner and a home without cats or other dogs. See his full bio on our adoptable pets listing.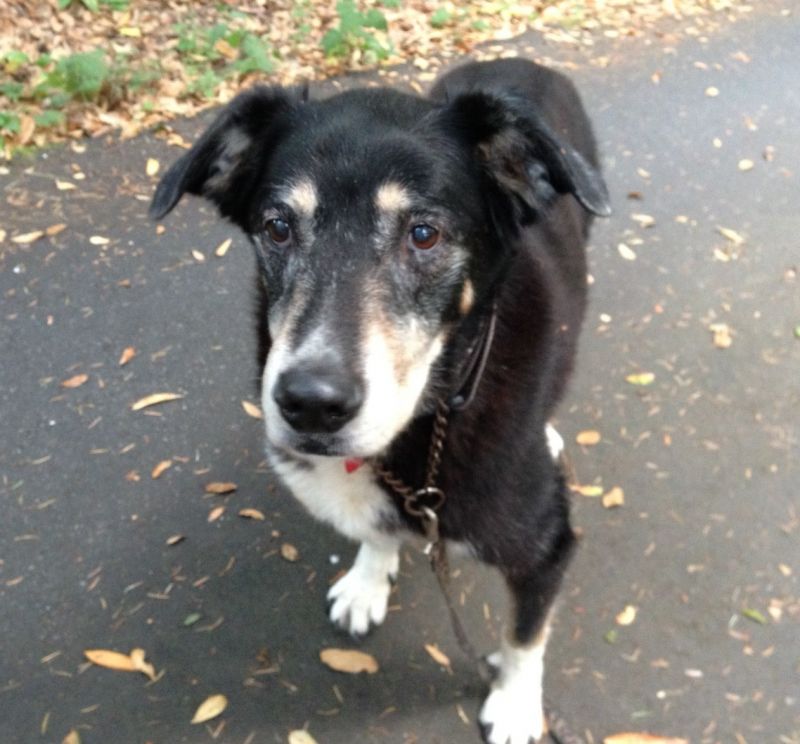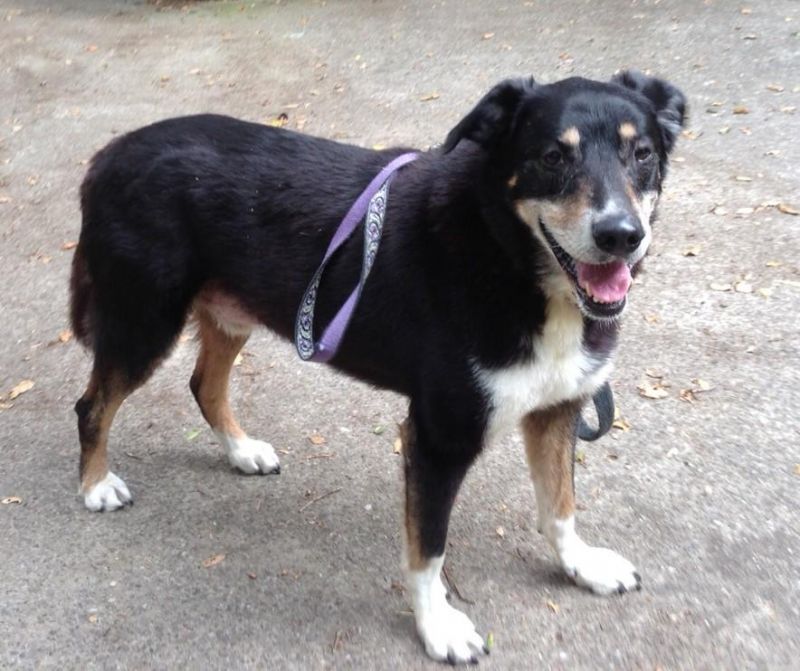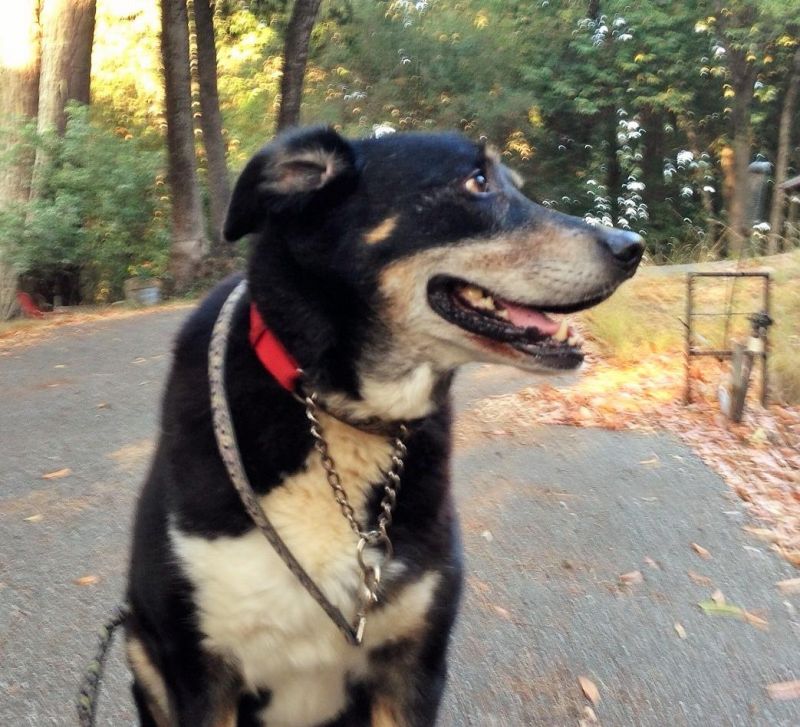 ---
News
We are listing some of the many URGENT dogs currently in the Wasco, Redding, and Merced, and other Shelters. These dogs are EXTREMELY URGENT due to overcrowding at the shelter. Also many beautiful cats, both kittens and adults. Transport closer to the Bay Area can often be arranged. These dogs and cats have NO TIME LEFT!!! PLEASE HELP THEM IF YOU CAN. Many dogs at Merced are also in desperate need. If any touch your heart and you can provide a good home, please contact the shelter IMMEDIATELY 661-758-7240 for Wasco and 209-385-7436 for Merced. There are many other wonderful pets at these shelters. To see Red Bluff's complete list go to http://www.petfinder.com/shelters/CA255.html . We can sometimes help with transport to the Bay Area if you find the dog of your dreams. Also contact us if you might be willing to foster any of these pups.
---
We've added a * to the dogs on the petlist that are fostered here in the Bay Area to help folks see which dogs are currently local as we have some courtesy postings and also list urgent dogs still in the shelters.
---
******************
The For the Love of Rescues 2018 Calendar is now available! Congratulations to Cady Anne, Rocco, Peaches, and Tango on being selected for this issue The calendar makes a great gift and $10 is donated to us for every calendar purchased when you specify WKODIT as the recipient on the order page. If you're needing calendars anyway, its a wonderful fundraiser for us. Thanks to all who purchase calendars! It means alot to us and all the pups. For more information, or to order calendars and to see samples of the calendar: http://www.fortheloveofrescues.com If you adopted a pup from WKODIT and would like to submit a picture for the 2019 calendar, please e-mail us with a high resolution copy of the picture. Submissions are accepted through June of the year prior to the calendar date.
******************
.

2/17 A BIG thank-you to Srimoyee for sponsoring CARLOS and KARA for January. He, she and we really appreciated it!
9/6/15 We now have a paypal DONATE button at the bottom of the page if you would like to donate to help the pups. The donation goes to our non-profit affiliate, Rescue Alliance, for WKODIT. Its helpful if you can note that it is for WKODIT. A big thank-you to everyone who has donated. We are currently in need of funds for Carlos special food and meds. And sponsorships for any of our long term "sanctuary" pups (Andy and Jack) are greatly appreciated as well.


11/14 We call our heartworm treatment fund HUNTER'S HEART FUND in memory of a very nice pup that didn't make it because he was heartworm positive and there was no help. If you feel moved to donate to this cause, checks made out to Rescue Alliance and mailed to our address below are tax deductible. We also have a Paypal donation button below. Please note Hunter's Heart Fund on the contribution. ARNIE was the last recipient of our fund.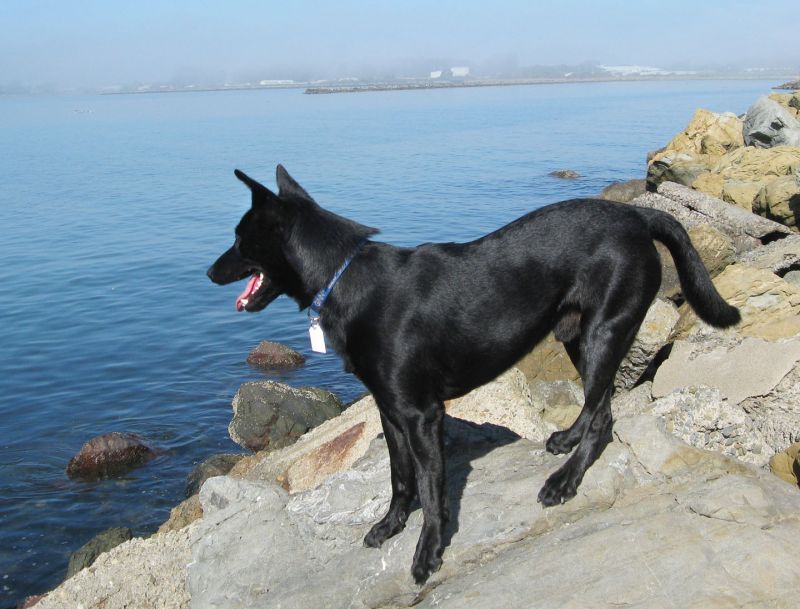 Who We Are
WKODIT (What Kind of Dog is That?!) is a rescue focusing on mixed breed dogs whose time has run out at kill-shelters. We strive to provide our foster pups with a home environment during their stay with us. They receive necessary vet care and lots of attention. We are currently a small rescue located in the S.F. Bay Area (though our size is only limited by the number of foster homes we have!). Please contact us if you would be interested in learning more about fostering a pup. We are an affiliate of the Rescue Alliance for Hairless and Other Breeds, Inc. a national 501(c)3 non-profit organization.
Adopting a friend
To adopt a dog from WKODIT, you should e-mail or call us and let us know which dog you're interested in as well as some information about yourself and the home you could provide. We will e-mail you our adoption application and if you seem like a good match we will arrange an "interview" with the dog you are interested in. If you both like each other and you wish to adopt or arrange a sleepover, we will deliver the pup to you so we can make sure the pup and your home are a good match as well. You must sign an adoption agreement and pay an adoption fee, which is generally $200.00 but may vary depending on the dog's expenses. We do support a "sleepover" period to allow both parties to confirm that they are the one.
---
WKODIT
P.O. Box 644
La Honda, CA 94020
Phone: 650-747-9650
Email: wkodit@comcast.net
Click here for a list of pets at this shelter
---

[Home] [Information] [Shelters]