Pet Assistance Network
---
Our Featured Pet...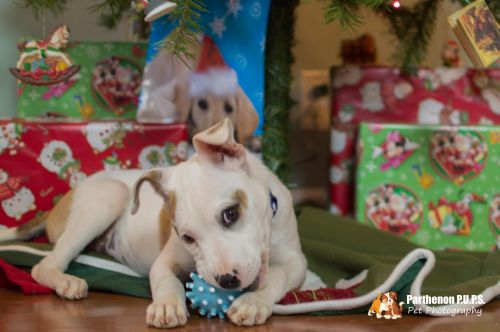 . Meet ROMEO! Romeo is a super cute and adorable little 10 week old puppy looking for his forever home. He is the perfect little puppy! He's been PERFECT in his potty training and is a very quick learner, already understanding what NO means. He loves his crate when he's not playing with his foster siblings. He enjoys laying under the Christmas tree, so we'd love to see him get adopted by Thanksgiving so that he can enjoy the entire holiday season with his new family. If you're interested in making Romeo a new member of your family, please click here for more photos and information about sweet little Romeo.
Who We Are
We are a network of independent rescuers and volunteers working together to save and rescue pets from high-kill shelters. All of the dogs and cats we list are in foster homes, therefore they are not coming straight from a shelter environment into your home.
Adopting a friend
All of our pets require homes where they will be inside pets and treated as a member of the family. Whenever possible, our dogs are obedience trained prior to adoption. We REQUIRE SPAY AND NEUTER of all our pets! All adult pets are spayed and neutered and up to date on vaccinations before going to their forever homes. Puppies and kittens will have at least their first set of vaccinations. For pets too young to be spayed or neutered, we require a refundable deposit which will be refunded back to the adopter upon receipt of proof that this pet has been spayed/neutered by the deadline set forth in the adoption contract. Failure to spay or neuter by the deadline will result in breech of contract and the dog or cat will be reclaimed by Pet Assistance Network.

If you are interested in adopting any of the pets listed on our page, please email us at adoptions@petassistancenetwork.com for an application.
Ways You Can Help
FOSTER
We are ALWAYS in need of loving foster homes! We do not have a shelter facility, therefore we can only rescue animals that we have foster homes for. So, with more foster homes, we can rescue more animals! We will provide all vet care, food, flea/tick and heartworm preventatives. We just need families to provide them with a safe and loving home environment until we can find them a loving forever home. While we work very hard to find them forever homes quickly, we ensure that all animals are placed with the right family to help ensure that it truly is their forever home. Therefore, we are not able to guarantee how long a time period any pet would be in your home.

To learn more about fostering a pet for us, please email us at info@petassistancenetwork.com
DONATE+
We rely on the donations from our supporters as well as adoption fees to be able to help and rescue animals in need. If you would like to make a monetary donation to help us continue to help family pets keep and/or find their loving homes, please visit http://www.petassistancenetwork.com/donate.php

+ We are not a 501(c)3 organization, therefore donations are not tax deductible.
PURCHASE

Amazon.com - 100% of ALL commissions we receive from your Amazon.com purchases made through our special link (http://www.amazon.com/?_encoding=UTF8&tag=petassinetw-20&linkCode=ur2&camp=1789&creative=9325) is used to help rescue pets from high-kill shelters and/or from the streets. They ALL deserve a second chance at a happy life and with your help, we can help create more of these Happily Ever After stories! Click here to go to Amazon.com and make your purchase count even more. There is no additional cost to you and nothing extra you need to do in your checkout process! Simply use our link, so that we can get credit for the sale and receive the commission.
HIRE US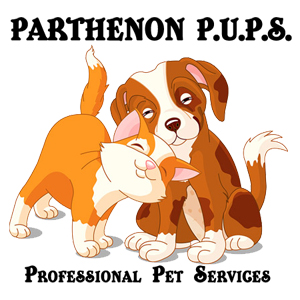 Parthenon P.U.P.S. Professional Pet Services, Nashville Pet Sitter & Dog Walker - our Founder and President is the owner/operator of Parthenon P.U.P.S. Professional Pet Services in Nashville, TN. With Parthenon PUPS, you will receive professional, experienced and dependable pet care services including pet sitting, dog walking, potty breaks, pet taxi, house sitting, medication administration, dog training and more. And, of course, a portion of the profits benefit Pet Assistance Network!
JOIN
Sign up to receive our Monthly Email Newsletter. Receive helpful tips, upcoming news and events, cost-saving opportunities for pet owners, Fan-Voted Pet of the Month, Adoptable Pet of the Month and more. Click here to sign-up to receive our next issue!
SHARE
If you know anyone who is struggling to keep their pets, or needs help finding them a new home, or looking to add a new pet to their family, please let them know about our organization. The only way we can successfully keep as many pets as possible out of the shelters is by spreading the word that there is help! Please refer your friends and family to either sign up for the Newsletter or join us on any of the Websites and Social Networks listed below!
Visit Us Online!
Our website is http://www.petassistancenetwork.com. We are also on Facebook, YouTube and Twitter.
---
Pet Assistance Network
PO Box 90792
Nashville, TN 37209
Email: adoptions@petassistancenetwork.com
Click here for a list of pets at this shelter

---

[Home] [Information] [Shelters] [Search]