TikiHut Akita Rescue Association (TARA)
"Adopt One Until There Are None"
---
TikiHut Rescue of the Week
Kinako!
Meet Kinako! She is a sweet girl that needs a new home!
click this link to read about Kinako and other Akita orphans looking for new homes.
---
Please consider opening your home to one of the many loving Akitas that has lost their family and home.
---
If you are interested in learning more about the many other Akita, Shiba and Jindo orphans that are looking for homes, please send an email to info@tikihutakitarescue.com or visit our main website at www.tikihutakitarescue.com

If you are looking for a rescue Akita and are located outside of California, you can visit this webpage for information on finding an Akita orphans or Akita Rescue groups near you: http://www.akitaclub.org/rescue/resgroups.html




---
What's New?
---
Japan Earthquake and Tsunami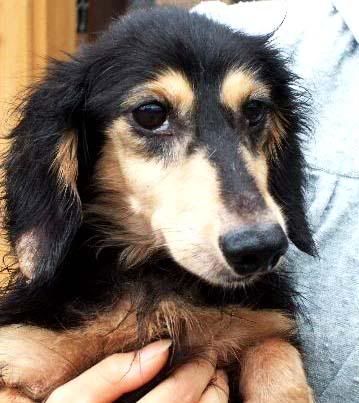 People have asked how they can help the people and animals in Japan that have recently suffered from a terrible tsunami and earthquake.

If you would like to read more about animal rescue organizations doing hands-on work in Japan right now and how you can support them, please visit: http://network.bestfriends.org/golocal/eastasia/16856/news.aspx

If you are wishing to support those providing rescue and aid to the people of Japan, Hawaii, the United States West Coast, your local community or looking for volunteer assistance opportunities in your area, please visit: http://www.redcross.org

Additional information on how you can support the tsunami relief efforts in Japan can be found here: http://newsfeed.time.com/2011/03/11/five-ways-you-can-help-earthquake-and-tsunami-victims-in-japan/



---
TikiHut Akita Rescue is now a non-profit organization!
TARA is now recognized by the IRS and California as a 501(c)(3) non-profit corporation. All of your donations made to TARA are now tax deductible!

Please send an email to info@tikihutakitarescue.com if you would like information on how you can make a donation to sponsor an Akita in our foster program, help with medical, training and boarding care expenses or donate items in need such as food, towels and blankets.


You can also sponsor a specific Akita in our care or help with rescue expenses by directly making a donation through paypal by just clicking on the "Make a Donation" button.



---
TikiHut Akita Rescue is now registered with GoodSearch.com's fundraising program for non-profit organizations and schools.
If you click on the GoodSearch button/graphic to the left, you will be taken to the TARA GoodSearch.com page.

You can then enter your search words for the topic you're interested in.

For each internet search you make that is referenced to TARA, you will help the TikiHut Kids earn one cent.

You can also have a percentage from your online purchases donated to TARA through the GoodSearch shopping feature. Just check out the "Who do you GoodShop for?" section for details.

Thanks for your support!



---
PALMDALE AKITAS STILL NEED YOU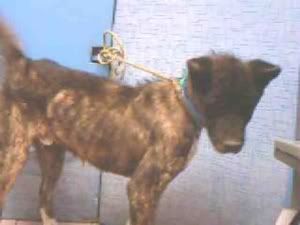 (click on these links for their story and more information)

Click Here => 56 Akitas confiscated from property in Palmdale, California!!! THEY NEED YOUR HELP!!!

Click Here => 7/28/06 Update On Palmdale Akitas




---
Marin Humane Society Hurricane Katrina Rescues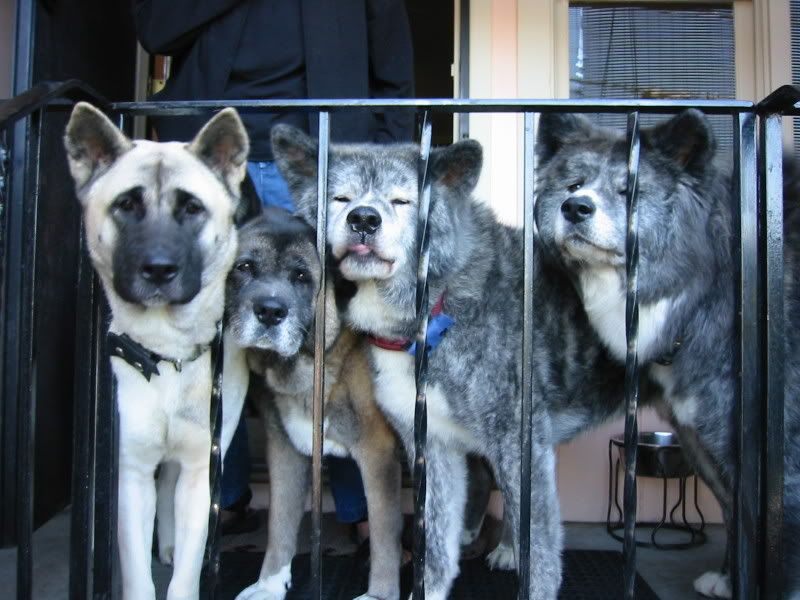 11/06 Update: Kiki has a new home!
Kiki (on the far left in the picture above) was one of the many homeless dogs that was rescued from the aftermath of Hurricane Katrina and brought to California by the Marin Humane Society. Her foster mom spent months helping Kiki get through all the painful rehabilitation and veterinary care to get Kiki back to health. We're happy to report that Kiki is now healthy and happy in her new home.



---
A big Thank You and hug from the TikiHut Kids
The TikiHut Kids would like to express their deepest thanks and appreciation to all of our adopter families, foster homes, supporters, helpers and vendors for all of their contributions, donations and hard work for the past year.

Many thanks to: Michael Domingue, David & Kathy Mathisen, Arlene Cristobal, Allison Gatto, Andrew & Emily Wasklewicz, Christine Orrey, Casey Zaragosa, Liz Spann, Diane and Peety Payne, Robert Cisneros, Deborah Mitchell, Constance Fry, Karen & Mike Inkster in memory of Czar, Grant Hirano & Lauren Uyeda, Nataliya Ulster, Liberty Mutual's "Give With Liberty" Program, Pacific Gas & Electric's Campaign for the Community, Paul & Stacey Borrmann, Greg Choe & Joanne Kang, Edward Di Milia, Employee's Community Fund Of The Boeing Company, Suzanne & Leonard Estupinian, Alex Zarkoub, Jeannie Newman, Microsoft Matching Gifts Program, Shari Sparks, Kirstyn Barr, Liz Kinoshita, Rannie Grosvald, CitiPets in San Francisco, Jones Chiropractic, Lynda Haenggi, Jessie Connors, Wayne Tripp, Diane & Art Nemeth, Mary McCarthy, Alex & Lisa Ruzycki, Debra Evans, Christina Ogata, Chris Mehling, PetFood Express, Thomas & Mari Yee and Zoe, Mary Lou & RL Smith, Sandra Pretari, Cansu Arabaci, Lauren Uyeda, Alex & Lisa Ruzycki, Dennis & Laura Olson, Terry Atkins, Sarah Griffin, Matt Thorne, Michael & Cia Chinen, Suzanne Novotny, Mary-Louise Swift, Eleanor Schiedemann aka The Dog Lady, Paul & Pam LeFevour, Marty & Ann Kirchner and Bear and Jilly, Bonnie Biehl, Gen & John Topping, Karen McNeal-Luckett and Nikko, Sheryl & Reiner Glausch and kitties, Diane Payne and Peety and Precious, Peg Meyerhoffer, in memory of Katana, Nowell Wisch, Dolly Chew, Dublin Creek Kennels, Jane Tsushima, Lindsey Tower, Jerry & Carol Rose, Norma Tom, Lori Lorber & Bob Schmidt, Greta and Hoss, Betty Fong, Patricia Leslie, Golden Gate Akita Club, The Jindo Project, Grateful Dogs Rescue, Linda Wroth, Dorie Sparkman (Akita Rescue Society of Florida) and Beverley Andalora (San Francisco Samoyed Rescue) for their donations to the TikiHut Kids Medical & Foster Care Fund and Hurricane Katrina Akitas Rescue Fund.

Special thanks to those of you who have given a new home to a rescued orphan. Each one of you has played a special part in helping save a few of the many orphaned Akitas, Shibas and Jindos out there. Thanks again and best wishes to you and your family!





---
Went to the Rainbow Bridge...
Bongo...Tyson...Elsa...Keifer...Panda Bear...Cory...Champ...Bruce...Ronin...Brody...Shasta...Conan...Keesha...Molly...Sparky...MeiLing...
Bobby...Niki...Lila...Yama...Jinx...Jake...Ellwood...Bruce...Bear...Tasha...Bear...Snuggles...Mac...Marusa...Donner...Lucky...Sally...Greg...
Bo...Mabel...George...Missy...Bear...Aria...Tilly...Lassie...Lassie...Cupcake...Kimiko...Oscar...Cirrus...Tum Tum...Shadow...Sachiko

and many others whose names we don't know...



The Rainbow Bridge Story
Here's the story of the Rainbow Bridge for those who were wondering what it meant:

Just this side of heaven is a place called Rainbow Bridge.

When an animal dies that has been especially close to someone here, that pet goes to Rainbow Bridge. There are meadows and hills for all of our special friends so they can run and play together. There is plenty of food and water and sunshine, and our friends are warm and comfortable. All the animals who had been ill and old are restored to health and vigor; those who were hurt or maimed are made whole and strong again, just as we remembered them in our dreams of days and times gone by.

The animals are happy and content, except for one small thing; they miss someone very special to them, who had to be left behind.

They all run and play together, but the day comes when one suddenly stops and looks into the distance. The bright eyes are intent; the eager body quivers. Suddenly he begins to break away from the group, flying over the green grass, his legs carrying him faster and faster. You have been spotted, and when you and your special friend finally meet, you cling together in joyous reunion, never to be parted again. The happy kisses rain upon your face; your hands again caress the beloved head, and you look once more into the trusting eyes of your pet, so long gone from your life but never absent from your heart.

Then you cross Rainbow Bridge together...............




---
In Memory of...
Ben Bear, CGC, TikiHut Class of 2000. See you at the Rainbow Bridge...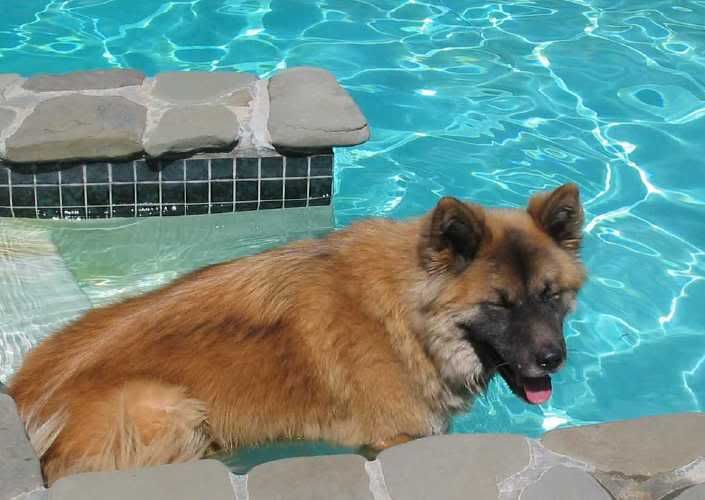 Yama, beloved friend, companion and member of the Uyeda family. TikiHut Class of 2001.
Thank you for the happiness you've brought to us and many others lives. See you at the Rainbow Bridge...


Cory, TikiHut Class of 2001. See you at the Rainbow Bridge...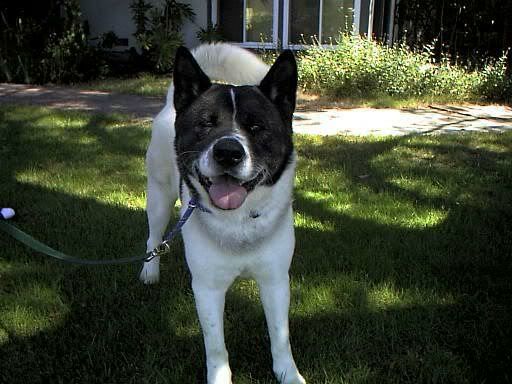 ---
Who We Are
The TikiHut Akita Rescue Association is non-profit organization whose members are all volunteers dedicated to the rescue and placement of orphaned Akitas (and sometimes Shiba Inus, Jindos and other breeds too!).

The orphans in our adoption program receive proper nutrition, medical care, grooming, training, socialization and love until we are able to find good homes for them.

You can visit our main website at www.tikihutakitarescue.com for more information.


---
Akita Information
You can visit these websites and discussion groups for information and additional references about the Akita breed, behavioral and health issues, Akita Rescue, what it's like to be an Akita adopter, Akita pictures and much more at:

AkitaRescue.com
AkitaNetwork.com
Akita Adopters
Akitas 4 U

If you have additional questions that are not addressed at these websites, you can email them to info@tikihutakitarescue.com We will try our best to provide you with the information you've requested. If the information requested is beyond our area of knowledge, we will try to find and refer you to an expert or specialist for that topic.

Please be patient and understand that we receive an extremely high volume of calls and emails daily from owners and shelters regarding Akitas needing homes. We will try to reply back to you as soon as possible.


---
Adopting a new friend and family member
Though they can be very attractive, Akitas are not a breed that is suitable for every home situation; they often have special needs and require much care and more responsibility from their owners. However, if you are interested in finding out more about what it's like to live with one and are able to provide a good, loving home for an orphaned Akita, please visit our webpage at www.tikihutakitarescue.com/adopting that explains the adoption process.

We're also looking for foster homes to help provide a temporary, loving home environment for our rescues until they are adopted by their new families. Contact us to find out how you can participate in our foster care home program.


---
Finding a New Home for Your Akita
If you are facing circumstances which are preventing you from keeping your Akita with you, please first check with the breeder that you acquired your Akita from.

Most conscientious breeders always want to know how their Akitas are doing and will take them back if they no longer have a home. Your breeder may also be able to help you with some of the issues that may be forcing you to consider giving up your Akita.

If you are unable to contact your breeder or do not know who they are, you can visit these webpages for information on what you can do to try find a new home for your Akita:

Placing Your Akita
Can We Help You Keep Your Pet?

If it is a behavioral issue with your Akita that is making you consider giving him/her up, please first consult with an animal behaviorist or obedience instructor/trainer that is familiar with Akitas and has worked with them before for help. You can find some "Akita Friendly" Trainers listed at this webpage: Assocation of Pet Dog Trainers

If you are unable to find resources or help near you, please contact us and we will try to locate someone in your area that could assist you and/or provide information.


---
Where is the TikiHut?
TARA is a network of volunteers and foster homes located in Northern California. If you would like to know more about the dogs available for adoption or visit them, please check the contact information listed for each dog or refer to the section below for contact information.


---
TikiHut Akita Rescue Association (TARA)
Northern California/San Francisco Bay Area
P.O. Box 337
Hayward, CA 94543-0311

Email: info (at) tikihutakitarescue.com

TARA website: www.tikihutakitarescue.com

Click here for a list of Akitas available for adoption


---

[Home] [Information] [Shelters] [Search]