PLEASE FRIEND US ON FACEBOOK



Upcoming Events
FARM's Fall Fling is October 25th, 2015 At Jarrettsville Fire Co. This is a Non-Ravens Sunday!!! Event is being held from 2-6pm. We will have great food, drinks, Money wheel, Liquor Wheel and Raffles. Tickets are $45 if purchased before September 30th and $50 after September 30th. Please join us for this wonderful event. Without your help FARM would be unable to save so many wonderful lives. We are also asking for donations of liquor for the liquor wheel or items for the raffle baskets. We look forward to seeing you there. If you are interested in purchasing tickets or making a donation please contact us at fallstonrescue@aol.com.



---


YOU CAN HELP SAVE LIVES!!


If you love animals and wish to help, but are unable to adopt at this time, please consider making a charitable contribution. We are a non-profit 501C3 and your contribution is tax deductible to the extent allowed by the law. You may contribute by mailing a check to Fallston Animal Rescue, 2725 Fallston Road, Fallston, MD 21047; making a donation through Paypal below; or donating a vehicle.

Our contributions were down significantly last year due to the economy, but the number of pets we save continues to increase. Your donation will go directly to provide vet care for the animals we save, thus increasing our ability to save more lives.

Fallston Animal Rescue Movement, Inc. (code 68389) is part of the Federal Combined Campaign (both the Chesapeake Area and National) and the Maryland Charity Campaign for State Workers. Please consider donating - every cent goes directly to save animals from being euthanized at local shelters.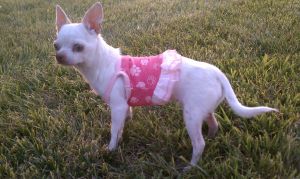 ---
Our Featured Pet...Peggy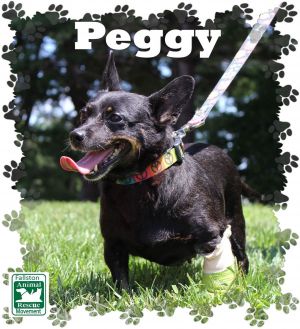 ---
Peggy is a small mixed breed female approximately 7 years old who was hit by a car and taken to BARCS who called FARM to rescue her. She was at Animal Emergency for several days. Peggy had lacerations to the head; several broken toes that had to be splinted; and a injury to her abdominal wall. She was operated and is expected to make a full recovery. Her expenses to date are about $2000+. We were the only ones who stepped up to help Peggy and now we could sure use your help. If you would like to donate to their ICU bill please click http://awos.petfinder.com/shelters/MD63.html to get to the link to donate through PayPal. Thank you.

A special thanks to Madonna Veterinarian & Staff, Companion Animal Care Center and staff, Best Friends Fur Ever and BowWag Kennels for helping us with our animals this year. We also want to thank our wonderful volunteers, Barbara, Sally, Tami, Jim, JT, Candy, Candia and Kelly. And, of course, thank you to everyone who has donated to us and/or adopted one of our pets. We couldn't do what we do without you!

---
Our Mission
Dog Adoptions range from $150.00 to $400.00 which includes vaccinations, spay or neuter, Heartworm Test/Preventative, worming and treatment with Frontline Flea preventative.



Click for A Dog Application



Thank you for considering a rescued dog or cat for your newest family member!
--Adoptions are by appointment only--
---
Come Visit Us!

Feed Plus shows some of our available dogs and cats: Mon-Fri 10-7, Sat. 10-4, Sun Noon-3.
Please e-mail FARM (FallstonRescue@aol.com) or call (410) 557-6161, to check on availability.
Feed Plus
Crossroads Station
2725 Fallston Road
Fallston, MD
---
Map to Feed Plus and F.A.R.M. - Information Resource Center

---
The Fallston Animal Rescue Movement Inc. (F.A.R.M.)
2725 Fallston Road
Fallston, MD 21047
Phone: (410) 557-6161
Fax: (410) 630-7555
Email: FallstonRescue@aol.com
---
---
Special Thanks
Companion Animal Care Center, Dr. Dawn Johnston and her staff for helping with the grooming and care of some of our rescues.
3340 Paper Mill Road, Phoenix, MD (410) 628-8387 (VETS)

Madonna Veterinary Center, Dr. Ed Knickman and Dr. Joel Brockett and their staff for helping with the spay/neuter and care of the majority of our rescues. We could not do what we do without Madonna Vet. They are fantastic!
4105 Norrisville Road, Suite E, White Hall, MD (410) 557-8841

Best Friends Fur Ever|>, 1009 Philadelphia Rd; Joppa, MD 21085, (410)671-7529
Special thanks goes to Kelly Cullum owner, for fostering many of our dogs until homes can be found. Michelle for aiding and helping to coordinate the adoptions for the dogs residing at BFFE. Danielle for the grooming services she provides, often on short notice. Rob for his training and behavior modification assistance. Additional thanks goes to all the staff at BFFE for all the love, attention, and help they give the dogs during their residence with them.
Visit BFFE for more information

K-9 Carts Company East. The Pet Mobility Experts
The original patented wheelchair company for paralyzed pets developed and owned by a veterinary orthopedic surgeon.

Webweaver.nu and Cat Clip Art, for the clipart.

BowWag Kennels|>, A special thanks to Julie and Anna and the staff at BowWag Kennel for donating boarding space to FARM and working with our dogs. BowWag is a boarding and grooming facility for dogs and cats located on Singer Road in Joppa, MD. They can be reached at 410 679-3333.
Visit BowWag Kennels for more information

<
---

CFC No. 68389
Fallston Animal Rescue Movement, Inc.

---

---


Maryland Charity Campaign No. 1176

Click here for a list of pets at this shelter
---
---

[Home] [Information] [Shelters] [Search]