Silver Lake Animal Rescue League
---
Pets of the Month
Our dog of the month is...
"ZOEY"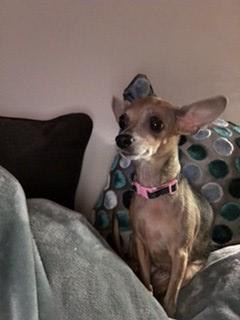 ---
and our cat of the month is...
"DAISY"

News
***

"" IF YOU WOULD LIKE TO MAKE A DONATION TO SILVER LAKE (STATE AND FEDERAL TAX DEDUCTIBLE), TO HELP WITH MEDICAL EXPENSES AND SUPPLIES FOR ALL OF OUR FOSTER ANIMALS, PLEASE SEND A CHECK MADE OUT TO "SLARL" AND MAIL TO SILVER LAKE ANIMAL RESCUE LEAGUE, 2057 ORCHARD LAKE ROAD, SYLVAN LAKE, MI 48320-1746""

Please email us if you are interested in seeing a particular dog, cat, kitten or puppy and we will contact you.

***

We will be showing cats and kittens at Petsmart in Rochester Hills (Rochester Rd., south of Avon) every Saturday from 11-3 unless the weather is bad. We have many, many kittens and cats so please come by and visit us!!! ***

. If you are interested in seeing a particular animal on our list, please email (slarl@yahoo.com) and let us know the name of the animals and we will try to arrange to bring him/her or get you in contact with the foster.


Special Thanks!
We would like to thank Guardians for Animals for their generous donation of cat food. We appreciate the support!!!!


Fostering
If you are interested in fostering, please send an email to slarl@yahoo.com and we will contact you.


Who We Are
Silver Lake Animal Rescue League is an adoption network committed to finding homes for companion animals. We are a no-kill organization, and we place animals of all ages into loving homes. Since we do not have a shelter, we rely on a network of volunteer foster homes and owners to hold onto their pets until adopted.
Adopting a Friend
We strive to match the right pet with the right family. The process is as follows: FIRST, an adoption application will need to be completed. As part of this process, a vet check will be done to make sure all current pets are up-to-date on all shots and preventatives. SECOND, if the application is approved, a HOME CHECK is required for our animals. THIRD, if the adoption is approved, we will review with you and provide a copy of the medical background for the animal. LASTLY, you will be required to sign an adoption contract. We are now requiring one obedience training class for any dog adopted who is under the age of a year and a half. The adoption fee includes spay/neuter, vaccinations, testing, microchip, and deworming. Dogs and puppies are $225; cats and kittens are $120. PLEASE NOTE: Animals are NOT adopted on a "first come/first serve" basis. We try to match each animal with the right family based on each animal's particular personality.
Click here for our ADOPTION APPLICATION.
Then click the "download" button in the top right corner. You can open the PDF, enter your information and save it. You can email it back to us at:
slarl@yahoo.com
Volunteering and Donations
We welcome new volunteers for fostering and/or transporting and appreciate all donations! Remember that they are tax-deductible. For our mailing address, please email us at slarl@yahoo.com. We do NOT have a physical shelter since we use private foster homes. Please make checks payable to "Silver Lake Animal Rescue League" or donate by clicking on our PayPal button below.
Wish List
Dry and/or canned cat food, Dry and/or canned kitten food, PUPPY FOOD(Dry), Canned puppy food, Replacement milk for kittens, Blankets, Dog and Cat beds, Dog/puppy chew bones, Dog and Cat Toys, Treats, KITTY LITTER, Stamps, Calling cards, Crates, Kennels, X-Pens, Carriers and Kitty or large Ferret Condos.
Spay or Neuter Your Pets! Consider These Facts...
One (1) female cat and her offspring can produce 420,000 cats in seven (7) years. One female dog and her offspring can produce 67,000 dogs in six (6) years. (The statistics above are from The Humane Society of the United States Pet Overpopulation Facts from 1999.)
---

Silver Lake Animal Rescue League

(Private Foster Homes - No shelter address. PLEASE DO NOT VISIT OUR MAILING ADDRESS LISTED IN SYLVAN LAKE. IT IS NOT A SHELTER. IT IS A PRIVATE UNRELATED BUSINESS AND THEY WILL NOT BE ABLE TO HELP YOU.)
Please email us or call us with any questions. EMAIL IS PREFERRED.
Phone: (248) 545-6583
Email: slarl@yahoo.com
---

[Home] [Information] [Shelters] [Search]
Pet Meds