News
At this time, we do not have a 501(3)c status and all money to cover rescue, vet, and care expenses is coming out of our own pockets. Any help would be appreciated! Any donations, financially or supplies(collars, leashes, crates, food, flea/heartworm medication), would also be greatly appreciated! If you would be interested in volunteering, please contact us! We need true animal lovers who are willing to transport or foster animals. FOSTER HOMES ARE AN URGENT NEED! If you can foster a dog, even short term, it enables one more life to be saved!

If you would like to donate financially to Southern Indiana Cattle Dog Rescue, please send or call in donation to our veterinarian, St. Clair Vet Clinic, 706 S Gardner St., Scottsburg, IN 47170, (812) 752-2753. We also accept paypal! Please send donations to rescuebluedogs@c3bb.com!
Please check out www.usbones.com! We get 25% of the value of your order if you select Southern Indiana Cattle Dog Rescue as your recipient organization!! http://www.usbones.com/Merchant2/merchant.mvc?Affil=1227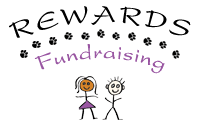 Who We Are
We are a privately run rescue group dedicated to saving Australian Cattle Dogs and mixes of Australian Cattle Dogs from euthanasia in government animal control facilities. Once in our care, we fully vet and temperment test all animals before adopting them out. Once they are ready to be adopted, we look for furever homes for our beautiful ACDs, trying our best to match individual adopters with the right ACD for them. Please do some research on this breed if you are not all ready familiar with Australian Cattle Dogs. While the Australian Cattle Dog is a wonderful breed of dog to own, it is not the right breed for everyone!
Adopting a friend
If you are interested in adopting one of our ACDs, please contact us for more information on the specific dog you are interested in, and we will send you our adoption application. All adoptions are $150. We reserve the right to do a home check before placing any of our dogs. The adoption fees help cover costs incurred while rescuing, transporting, fostering, & vetting our rescues.

If you are considering adopting an Australian Cattle Dog, please do some research first! There are several websites that can give you lots of great information on what to expect from owning an Australian Cattle Dog. Here are a few we recommend:

http://www.australiancattledog.com/

www.aucado.us http://www.cattledog.com/
Come Visit Us!
If you would like to meet an individual dog you would consider adopting, please contact us and we will set up a time for a visit.
CHECK US OUT ON FACEBOOK! SOUTHERN INDIANA CATTLE DOG RESCUE
---
Southern Indiana Cattle Dog Rescue

Austin, IN 47102
Phone: 502-663-1118, Please leave a message and we will get back to you as quickly as possible! Thanks!

Email: rescuebluedogs@hotmail.com
Click here for a list of pets at this shelter

---

[Home] [Information] [Shelters] [Search]