I Have Done Something
~Jim Willis~
I looked at all the caged animals in the shelter...the cast-offs of human society.

I saw in their eyes love and hope, fear and dread, sadness, and betrayal. And I was angry.

"God," I said, "this is terrible! Why don't you do something?"

God was silent for a moment, and then He spoke softly, "I have done something," he replied. "I created you."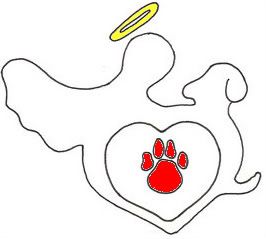 Ruff Life Rescue,Inc.
P.O.Box 256
Rising Sun Md 21911
We DO NOT have a shelter, we DO have a network
of incredible foster
homes that care for our
rescued dogs as their own until the time of adoption.
For safety purposes, no visits will be scheduled until
the application is submitted and approved.
Watch a slide show documenting some of the dogs Rescue has saved from Rowan Kentucky Pound
Ruff Life Rescue

Prayers Needed! Bambi,Roo and JuJu:
BREED SPECIFIC LEGISLATION...punishes the BREED..and not the DEED!

Let's look on the OTHER end of the leash!

State by state BSL- Will they seize your dog next?

Think it's always the "bully breeds" that attack, think again...

Play the pitbull game:

Can you ID the real pitbull?

So You think that BSL doesn't affect YOUR breed of dog???

Viewer discretion advised
Rescue Me
Rescue me not only with your hands but with your heart as well.
I will respond to you.
Rescue me not out of pity but out of love.
I will love you back.
Rescue me not with self-righteousness but with compassion.
I will learn what you teach.
Rescue me not because of my past but because of my future.
I will relax and enjoy.
Rescue me not simply to save me but to give me a new life.
I will appreciate your gift.
Rescue me not only with a firm hand but with tolerance and patience.
I will please you.
Rescue me not only because of who I am but who I'm to become.
I will grow and mature.
Rescue me not to revere yourself to others but because you want me.
I will never let you down.
Rescue me not with a hidden agenda but with a desire to teach me to trust.
I will be loyal and true.
Rescue me not to be chained or to fight but to be your companion.
I will stand by your side.
Rescue me not to replace one you've lost but to soothe your spirit.
I will cherish you.
Rescue me not to be your pet but to be your friend.
I will give you unconditional love.
Author Unknown