3.365 animals saved
---
Our Featured Pet
Aurora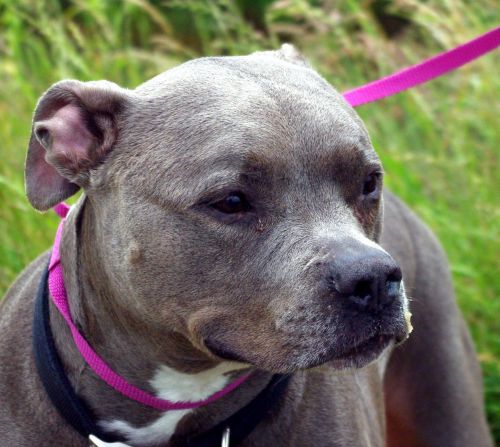 ---
News!
Stop by our pet thrift shoppe at 1240 Commerce, Longview, Washington. We have all sorts of pet-related items, some new, some gently used. All are priced to sell, and all proceeds go to help the animals in our care. The shoppe is staffed entirely by volunteers. Our hours of operation are Thursday through Saturday, noon to 4:00. We have cats on site on Thursday and Friday, and bring in dogs on Saturday. All animals have been spayed/neutered, vaccinated and microchipped.
---
Our Featured Happy Tail (also known as "it doesn't get any better than this!"
Baby - now known as Bear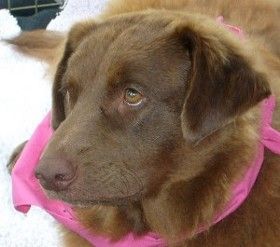 Upcoming Adoption Events
To be announced.
Facebook
Check us out on Facebook at www.facebook.com/rescued.paws
Gifting Idea
What better way to help the animals than selecting an item from our Wish List.
Adopting a friend
Thank you for looking to ADOPT a rescue animal rather than BUY an animal from a Pet Store or breeder. Check this out Looking for a four-legged friend? We have lively lovable cats and kittens available, in all shapes and colors. We also have friendly dogs and playful puppies just waiting for homes. All our animals are currently in foster care; they are sleeping on soft beds and receiving lots of TLC. But it's not the same as homes of their own. All our animals have received their initial vaccinations, have been treated for fleas, and spayed or neutered (if old enough).
Our adoption fees for cats and kittens range from $65.00 to $200.00. The adoption fees for mixed breed dogs are $75.00 to $250.00 depending on the breed and age. Adoption fees vary for purebred and/or specialty animals.
If you would like to complete our Adoption Application, please do so! Be sure to put the animal's name and/or ID number on the top of the page, save it to your computer, then send the completed application to us at RPAWS@hotmail.com or the email address listed at the beginning of the animal's biography. When you send the application back to us, be sure to put the animal's ID in the subject line. Click here to download our Adoption Application.
Who We Are
We are a registered non-profit corporation in the State of Washington, with a 501(c)3 designation from the I.R.S. Rescued Paws is a humane, no-kill organization established in November, 2006 by a small group of dedicated animal lovers in Southwest Washington. Rescued Paws (RPAWS) does not have a physical location, but consists of a network of foster homes. We are staffed entirely by volunteers, which keeps the operating expenses down. All donations are used for the care and treatment of the animals. Medical issues are addressed and spay/neuter surgeries arranged with local Veterinarians.
Donating to Rescued Paws
All donations are gratefully accepted. We need cash donations to help us pay for spay/neuter surgeries and vaccinations. We need cleaning supplies (any kind), blankets, cats & dog beds, Purina Kitten Chow, Kitten Milk Replacement (KMR) powder, kitten-size nursing bottles and litter. Lots of litter.
Please click on the PayPal button below to make a donation for the care of the animals. All donations are gratefully accepted and used for the animals; we have no paid staff. All donations are tax deductible.
Because most of our animals have been abandoned and/or grossly neglected, many need medical intervention before they are ready for adoption. This all takes money. This is our on-going commitment to the animals: to restore them to health and ready for a loving home.
Please send check donations to:
Rescued Paws
1105-D 15th Avenue, #118
Longview, WA 98632
Foster Homes Needed
We need foster families to temporarily house our rescued animals until a permanent home can be found. For puppies and kittens, this will require a 2 month commitment. If you would like to participate, please Click here to download our Foster Parent Application.
or email us with your questions RPAWS@hotmail.com

Sponsoring an Animal
Is your home filled to capacity with animals, yet one of our little ones has grabbed your attention? How about sponsoring the adoption fee? Or donate $15.00 per month in the name of the animal to support its continued care at RPaws. We are dedicated to finding a loving home for each animal in our care.
Contact us!
We do not run an independent shelter; all our animals are in individual foster homes. Each animal biography will have the contact information for that animal.
---
Rescued Paws
1105-D Fifteenth Avenue, #118 (mailing address only)
Longview, WA 98632
Phone: 360-673-7373

Email: RPAWS@hotmail.com
Click here for a list of pets at this shelter

---

[Home] [Information] [Shelters] [Search]