---
WWW.PRINCEGEORGESPETS4US.COM
---
Hours of Operation
Monday
Tuesday
Wednesday
Thursday
Friday
Saturday
Sunday
Kennel Hours
12 pm to 6 pm
12 pm to 6 pm
11:30 am to 7:30 pm
Closed
12 pm to 6 pm
10 am to 4 pm
Closed
Administrative Hours *
11 am to 6 pm
11 am to 6 pm
11:30 am to 7:30 pm
Closed
11 am to 6 pm
9 am to 4 pm
Closed

We invite you to visit the animals at the Facility on the following days and hours:


* Administrative hours are for purchasing licenses.
We are closed on government holidays.

---
Fees
CATS under 7 years old
CATS 7 years and older **
DOGS under 7 years old
DOGS 7 years and older **
Adoption Fee
$25
$0
$25
$0
County License*
$5
$0
$5
$0
Microchip
$15
$0
$15
$0
Leukemia/AIDS test
$20
$0
N/A
N/A
Heartworm test
N/A
N/A
$15
$0
Rabies shot
$20
$0
$20
$0
Distemper shot
$20
$0
$10
$0
Bordatella shot
N/A
N/A
$10
$0
Spay/Neuter
$45
$0
$100
$0
TOTAL
$150
$0
$200
$0
FELINE FRENZY (extended into 2014!!)
$45
$0
N/A
N/A

* License fee applicable for Prince George's residents and an altered pet.

** All pets, aged 7 years and over, will have all their adoption fees waived. We want everyone to see how great senior pets are!! Senior pets are typically past the destructive phase, are already housebroken and litter-box trained, need less exercise and training and just need a loving, warm, caring forever home.

*** Special adoption fees for all county employees!!

---

HELP SAVE LIVES!!! Have your pets spayed or neutered.

It's a routine, common procedure to ensure your pet will not contribute to the pet overpopulation problem. It will not make your pet fat or lazy. It has health benefits for both males and females by reducing the risk of certain cancers.

You say your pet never leaves your home or your yard? The shelter is, unfortunately, always full of animals that 'never leave the yard' but managed to sneak out the front door when someone wasn't paying attention or perhaps hopped a fence, or dug under it, to chase a bicyclist or maybe slipped her collar on a walk through the neighborhood.

Accidents happen and none of us can guarantee it won't happen to us. Unneutered males can, and have, traveled for miles tracking a female in heat. Please do the responsible thing, for your pet and your community and call the Spay Spot Spay/Neuter Clinic today and make an appointment for a low cost surgery for your four-legged best friend.

The Spay Spot is located within the shelter, at 3750 Brown Station Road.
Phone: 301-254-8151
Please call for hours and fees

And don't forget to ask about microchipping while your pet is under anesthesia. If your pet does escape, we can be sure to get it back to you quickly once it's picked up and brought to our shelter. THANK YOU!


---
OUR FEATURED PETS... These are just a handful of the wonderful pets we have in our facility. We invite you to come in and visit us today to find the right pet for your family and your life!

Please call 301-780-7200 to confirm the availability of the animals you'd like to meet.


---

DOGS


A410480, CARA 3 year old female Lab mix, 83 lbs


A special needs dog, well-behaved, playful, and loving, Cara will be the perfect companion for a retired person or couple. Friendly with everyone, including children, dogs, and cats; impeccable habits; and a gentle demeanor, Cara only wants to be your devoted companion 24/7. Requires daily thyroid medication and a special non-allergenic diet with supplements, and full-time love and attention. She is easy to walk on a leash and obeys the commands "sit" and "shake." She loves to play fetch with her ball.





---


A406979, HANA 8 year old spayed female Boxer/Lab mix, 73 lbs

A special needs dog, Hana is a sweet, spunky girl with orthopedic and arthritic challenges that require daily medications and periodic injections, and a cushy bed. Hana is very loving; her dream is to be your constant companion, but maybe not for other dogs or cats. Her liquid brown eyes will melt your heart. Minimal steps, please, and frequent walks of only one block.


---
CALENDAR OF EVENTS




OFFSITE ADOPTION EVENTS

To help spread the word about our awesome adoptable pets, we are bringing some of our dogs to great pet-supply stores and fun events. Stop by at any of our events to say hello, rub a belly and submit an adoption application!




Check back soon for more shows!




Pet Adoption Event at Clippers Canine Cafe

CANCELLED!

Saturday, August 20th from 12 pm to 2 pm

8600 Foundry Street, Savage, MD

301-490-9068



We plan on bringing great dogs to meet you. Please stop by and say hi and learn how to adopt from our shelter.



---

VOLUNTEER ORIENTATION

Wednesday, August 24th at 6 pm

Saturday, September 10th at 10 am

Tuesday, September 27th at 6 pm



We are always looking for animal-loving volunteers (at least 18 years of age).

Even if you can spare 4 hours a month, you will have a positive impact an animals' lives! The cats need loving people to play with them and help socialize them. The dogs need daily walks and exercise. Even helping a dog to learn the simplest command of 'sit' will increase her chances at adoption. PLEASE contact our Volunteer Coordinator at 301-780-7220 to get more information. Please click here for a Volunteer application. You will have to attend one of the orientations (dates listed above), after which you will get a tour of the facility and we can get you set up to start helping the animals! The animals are anxiously awaiting your arrival. Thank you!


---

FOSTERING ORIENTATION

CHECK BACK FOR MORE DATES

Interested in being an integral part to helping our homeless animals? Become a foster family! Come to an Introduction to Fostering session and learn how you can become a life saver. The orientation session will be held at our shelter at 3750 Brown Station Road, Upper Marlboro, MD.



---

PET LOSS GRIEF WORKSHOP

CHECK BACK FOR MORE DATES

Topics of conversation include understanding your grief, exploring the meaning of your loss and learning how to cope. Participants are encouraged to bring a photograph of their pet. Register by calling Capital Caring at 301-883-0866.


---

PET FIRST AID & CPR CLASS

CHECK BACK FOR MORE DATES

Learn how to handle pet emergencies such as injuries and sudden illness. Registration and course fee required. Please register by calling 240-487-2121 or register online at https://classes.redcross.org/Saba/Web/Main


---

PET PARENTING 101!!

CHECK BACK FOR MORE DATES

Thinking of adopting a pet? Have questions about your current pet? Please join us for FREE Pet Parenting classes that will cover a wide range of topics to help you select the right pet for your home and lifestyle and how to properly care for your pet once you bring her home. Please call 301-780-7201 to register.


---

LOW COST SHOT CLINIC!

The Low-Cost Wellness and Vaccine Clinic will be held at the Spay Spot Clinic inside the animal shelter the first and third Thursday of every month from 12 noon to 3 pm.



Click HERE for more info on the clinic, including prices.

---






Check us out on YouTube!! Just search for PGAMD or pgvolunteer or pgvolunteer2 and you'll find plenty of our fabulous dogs & cats!

If a picture is worth a thousand words . . . what's a video worth??


---
SHELTER ANIMALS MAKE THE BEST PETS! Give an animal a second chance and you'll enjoy a LIFETIME of unconditional love!

---


Please scroll past our lovely FEATURED PETS section and amazing SUCCESS STORIES to read more about the RESCUES with whom we work closely!


---





GIVE A DOG A GOOD NIGHT'S SLEEP!

Our dogs love to sleep on Kuranda Dog beds, but we don't have enough for everyone. If you would like to donate a bed at a special wholesale price for another dog to sleep in comfort, please click here then select Prince Georges County Animal Shelter in Upper Marlboro, MD. We are in need of the medium sized beds (35'' x 23'').

THANK YOU for your kindness and generosity!

---
SUCCESS STORIES!

Want some happy endings? Check out these great updates from Cosmo, Duncan, Jeremi, Titus, Triton, Killarney, Natasha, Sunny, Bailey, Zoe, Ace, Buff, Sawyer, Penny, Lela, Humphrey, Freckles, Reesee, Sookie, Ace, Nalah, Buddy, Kaos, Sheba, Riddick, Aiyana, Kirk & Luke, Charlie, Romeo, Buster, Montell, Molly-Bear, Rosco, Daisy, Echo, Syrus, Livvy, Georgie, Max, Zoey, Beauregard, Annie, Seamus, Jack, Lola, Kaiser and Phoebe......


If you have a success story you'd like to share with us, please send an e-mail (with some pictures!) to PG_success@yahoo.com . Thank you!
---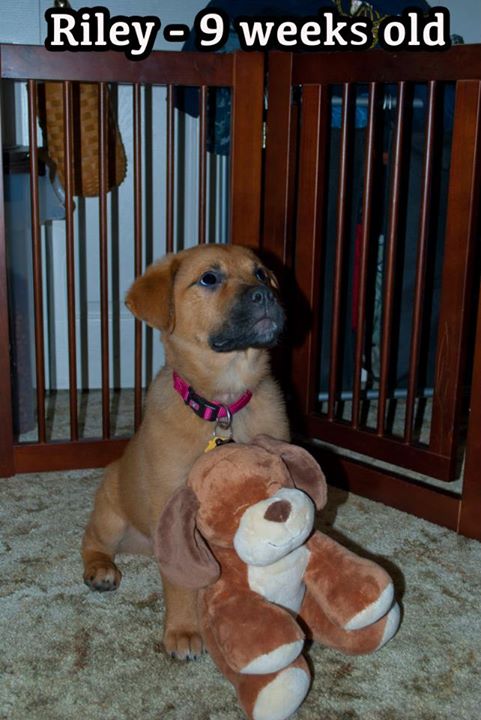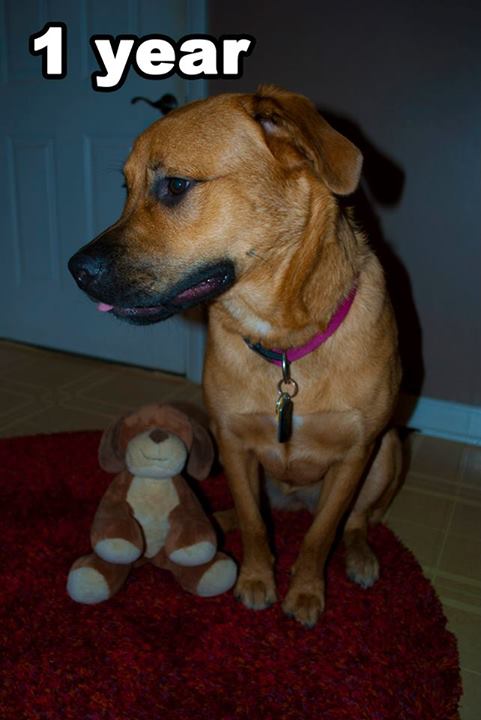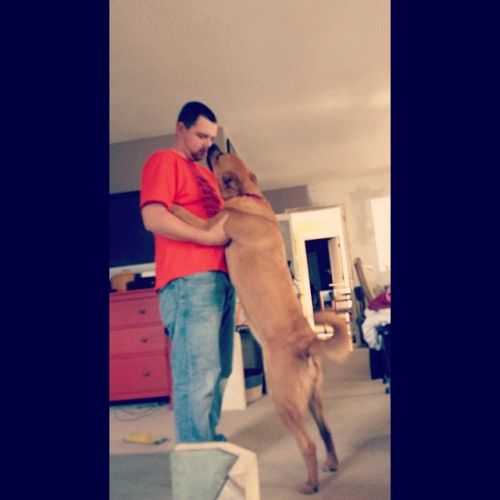 Riley brought so much joy to her family!

Click on these fabulous pictures to read how much happiness Riley has brought to her family. What a fantastic story of patience and persistence. Never give up finding the perfect pet for you!
---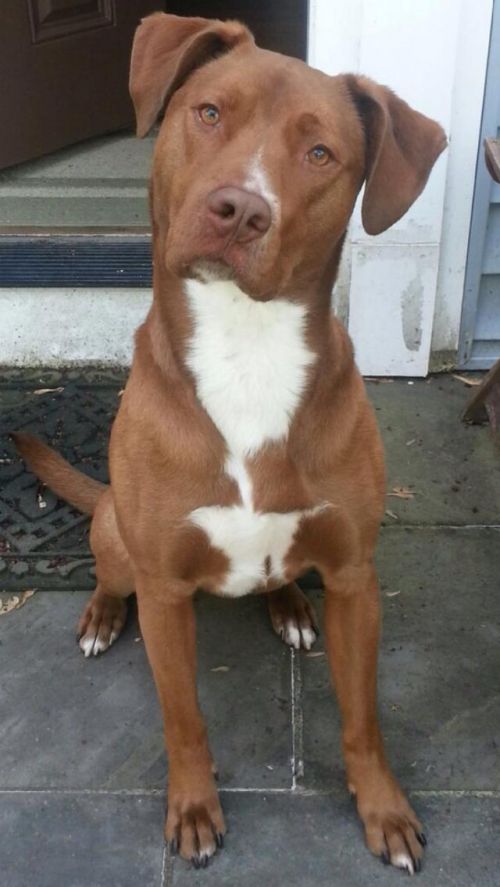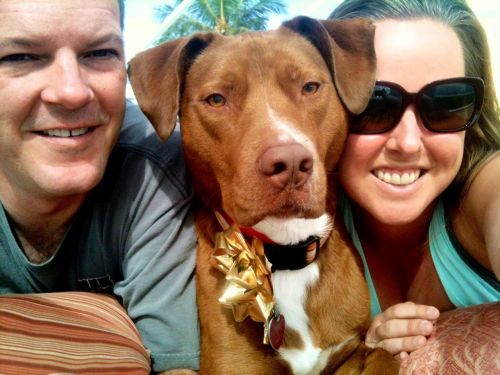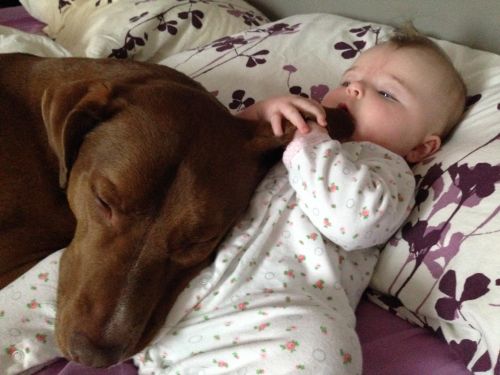 Eddy is a valued family member!

Eddy was adopted almost 3 years ago. Click on his pictures to read all about how it happened that this boy found his loving family. May all our dogs (and cats!) be loved this much in their forever homes.
---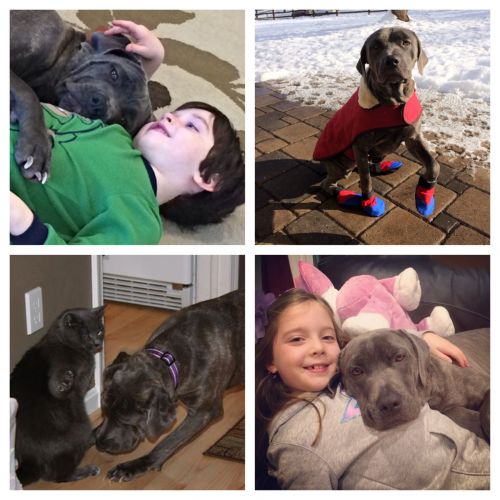 A true rags to riches story!

Sweet, lovely Leia had a horrible start. Someone left her in a crate on the side of a road. Luckily a good Samaritan spotted her and called Animal Control. We do not know how long she was left in the crate, but her paw were all red and infected, from standing in her waste and from, probably, clawing to try and escape her cruel confinement. A loving foster family helped to nurse her back to health and an equally loving family adopted her. Click on her picture to read how she's doing today.
---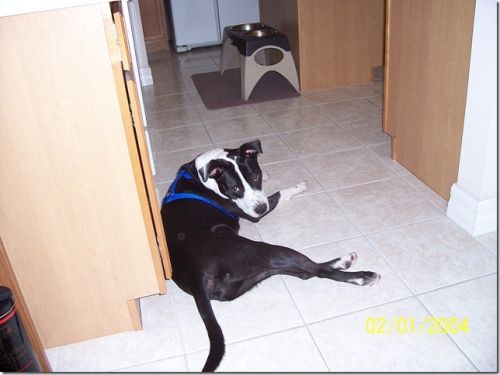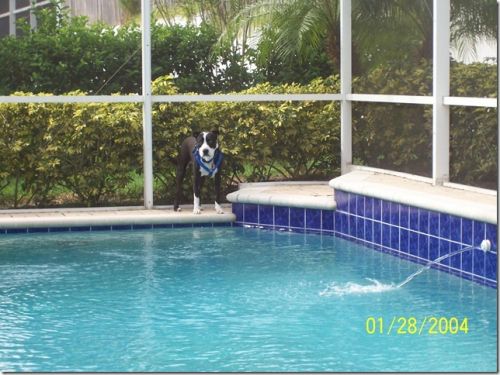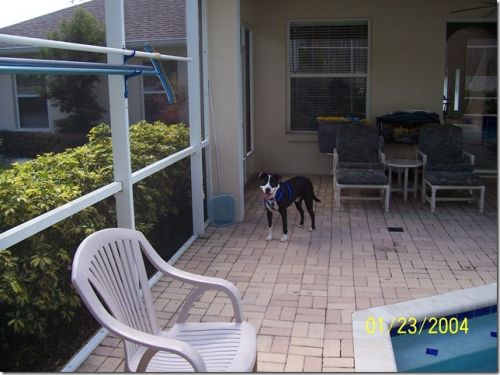 Cisco is loving life down south!

Cisco Kid's adopters traveled all the way from Florida to retrieve the newest member of their family. Cisco really has a pool at home! What a lucky boy. We are grateful to all of our wonderful adopters, far and wide!!
---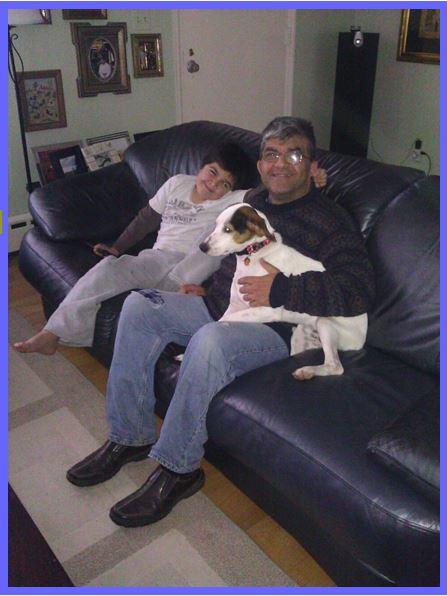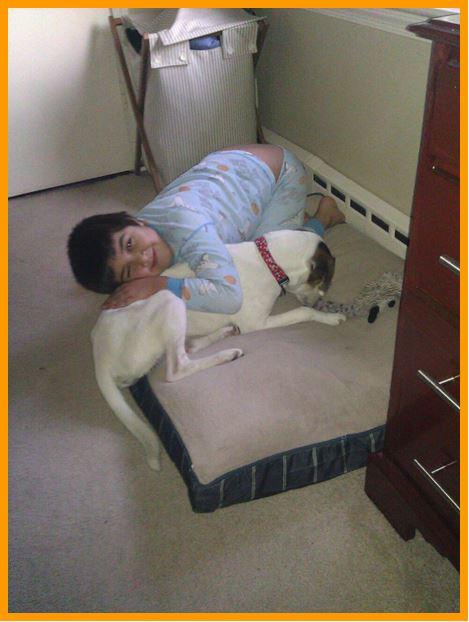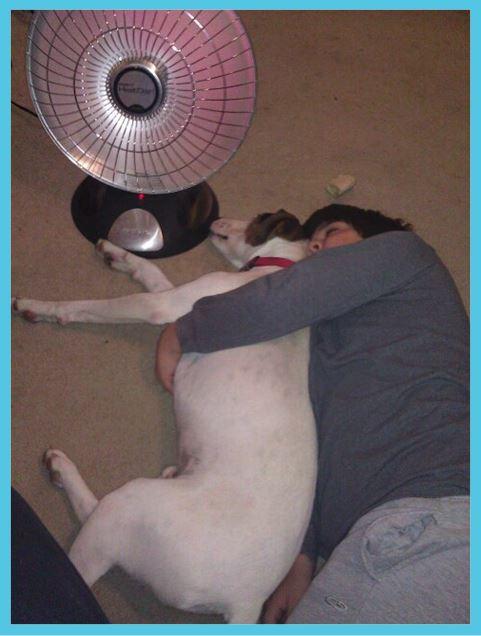 Cosmo is loving life and loving his new family!

Nothing makes us happier than knowing our animals are in loving homes. This letter from Cosmo's new family was very special. Sometimes dogs pick their people. We think Cosmo was destined to be Sebastian's best friend. Please click on his pictures to read his story.
---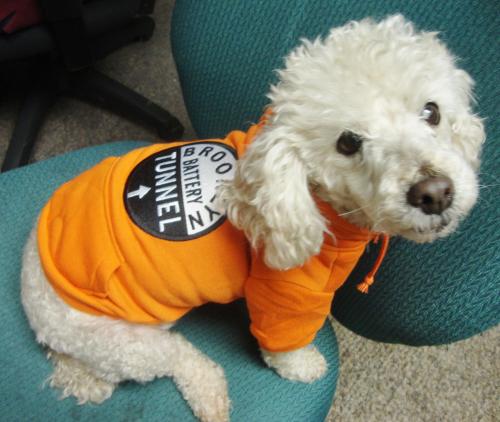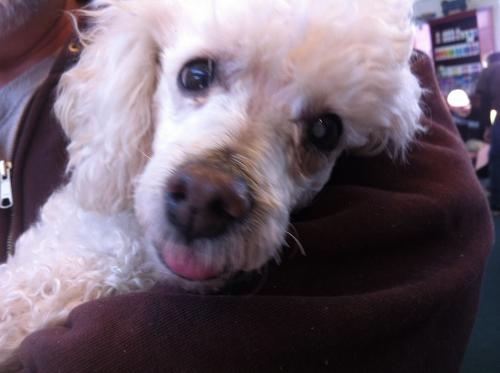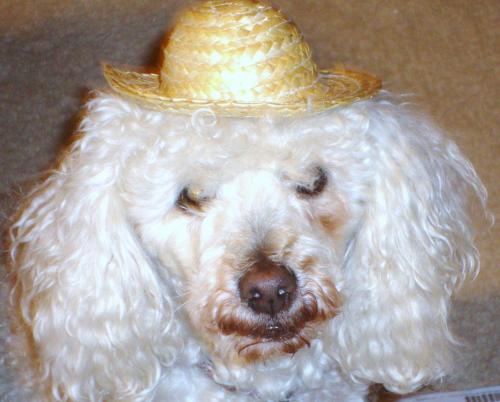 The handsome Mr. Duncan!

Duncan had several medical issues at the time of adoption, but it didn't stop his mom and dad from adopting him and loving him. Click on his pictures to read the nice letter his parents sent to us.

And let me add that we had the pleasure of seeing Duncan at a recent offsite adoption event. He is the epitome of content and completely smitten with his dad. Mom is reportedly pretty cool too, but dad is the bee's knees, according to Duncan. Please stop by our shelter and find your Duncan!
---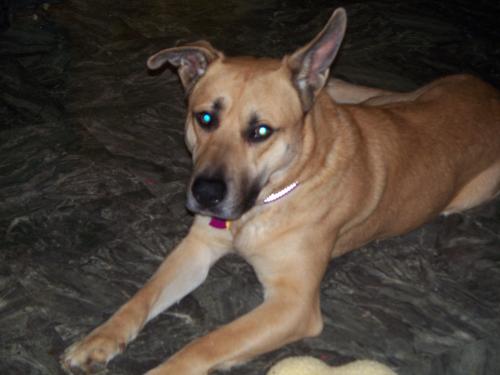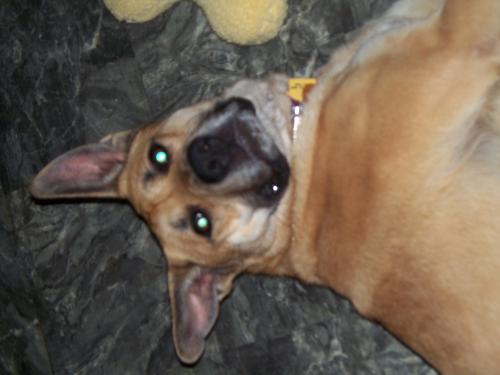 Jeremi is a happy boy!

Jeremi is one lucky dog. He got to celebrate the holidays in a loving home. Please click on his pictures to read the great note his mom sent to us.

Stop by and find out what Jeremi's mom learned: shelter dogs are awesome!
---

Titus filled a void in his mom's life . . . good boy!

Titus's mom sounds like a very proud and terrific adopter. Click on his pictures to read the nice letter his mom sent to us.

We are so happy for Titus and his mom, for finding each other. We wish them years and years of happiness!
---

Triton, an adorable puppy transforms into a treasured family member!

Nothing puts a smile on our face like getting updates from our adopters. Triton was adopted as a young puppy and his family did a great job in making him part of the family. Click on his pictures to read his whole story.
---

Killarney is a reminder why we never give up hope!

Killarney, formerly known as Marlon Brando, had a lot of things stacked against him. He was heartworm positive, blind, had ear infections, urinary tract infections, just to name a few things stacked against him. And he was a senior dog. Finding someone to take on all those issues was a like finding a needle in a haystack. Luckily, through the hard work of one devoted volunteer, Killarney's adoptors/saviors appeared. It wasn't easy at first, but they exhibited behavior that all adopters should have: perseverance and dedication. For that we are eternally grateful! Click on his pictures to read his whole story.

Killarney, we could not be happier for you. You deserve every good thing this life has to offer you. Our deepest thanks to your wonderful mom and dad.
---

Natasha is the BEST companion to her adopter!

Natasha' s family sent a terrific update and pictures to one of our volunteers. They drove about 100 miles to get Natasha . . . now that is dedication and a true caring heart. We are very fortunate to have such wonderful adopters. Click on her picture to read more.


Tasha is doing fine, and sweet as ever. I am still grateful to you for the work you do finding homes for needy dogs. Mom is doing well and Tasha is so much company for her, they are still a perfect fit. She talks to her constantly, one of these days Tasha will answer my mom and she will probably have a heart attack LOL. I visit mom 2 times a week to do chores and cook, the other 5 days Tasha is her companion. I usually take one or two of my dogs to visit so she gets to play with dog friends during my visit.



Every adoption makes us feel great, but when an older dog gets adopted, it is even sweeter! Hugs to Tasha and her loving family!
---

Sunny is enjoying her new life!

Sunny's family sent us this great update and adorable photos:


We got Sundae, now Sunny, in March 2011. We took her to sunny FL one week after getting her. As you can see in the one picture she loved laying out in the sun in FL. She did great on the trip down and while we were there. We have enjoyed her. She loves the grandchildren, we have seven, and does great with them. When I was looking for a dog, I wanted one that was small and easy to take camping and traveling with us and one that did good with the kids. We couldn't have found a better fit. She has been great and I think she enjoys the camper as much as we do. Sunny is 6 years old but acts like a puppy. We love having her. Thanks.



We couldn't be happier for Sunny. Sounds like she hit the jackpot. Enjoy your new family, Sunny!
---

Sweet Bailey!

Bailey's proud dad sent in this adorable picture with a short and sweet update:


Bailey is so happy in her new home. We love her!



That's all we ask. Love them and keep them happy. Congratulations, Bailey. Enjoy your new life!
---

Lovely Zoe . . . one happy girl!

Cannot say it enough: Success stories make our day! Thanks to everyone who sends them in and to Zoe's family for this terrific update and adorable photos. Zoe went from homeless and hopeless to adored and appreciated. Now that's a happy ending . . .


My parents and I adopted Zoe (shelter name was Angel I believe) in January of 2010. We had lost our very much loved Dalmation of 13 years in October, and I learned very quickly that once you have a dog, you can't NOT have a dog.

Zoe is a great dog and has definitely made herself comfortable in our hearts and home. Her favorite things to do is snuggle up under the covers with us, and go on walks & play-dates with her best friend, a rescue lab mix who lives a couple blocks away :)

Zoe had already been in the shelter a month before we adopted her, and I'm so glad that we could save her. The people that worked at the shelter were awesome and you could tell how much they care for the animals, but every dog needs to experience a home, and a family to spoil them. I am an advocate for adoption for life.



We couldn't agree more: each homeless dog (and cat!) in our shelter deserves a loving forever home . . and to snuggle under the covers like Zoe gets to! We hope Zoe's story will encourage more folks to visit us and ADOPT their next pet!
---

Ace is loving his new life!

What a great update on Ace, who was adopted from us a year ago. Check out what his mom has to say about him:


I adopted him on March 1, 2010. Although Ace had basic commands and was house broken, he is my first dog so I signed us up for Training by Julie in Upper Marlboro, MD. We both learned a lot and still use the teachings today. Ace enjoys going to Dogma doggie daycare in SE, Washington DC several times a week and has plenty of friends there. He loves his daily 2-3 walks, snacks, cuddling, naps, being rubbed, playing wrestle, dog parks, chasing tennis balls and chew toys. I plan on adopting another dog from your shelter in a few months for Ace playmate.



Whether you adopted your pet two weeks ago or a year ago, we love to get updates! To Ace's mom: Many, many thanks for giving him such a great home. We can't wait to see you and Ace again and help you select a new bother/sister for him!
---

Buff is just too cute for words!

Buff is one lucky kitty! We want all our cats to get such loving homes. Here's a note from his new mom:


Well it's been almost three weeks since I adopted Buff from your facility. I keep telling him "I'm not sure who is luckier". He is as nice and sweet as he is cute. My twelve year old cat is not very happy with him but I am. I will be forever grateful to your facility. I thank you for all your help in adopting "Buff"



We're glad that Buff has purred his way into his mom's heart and we hope that his sibling will also warm up to him. How could you not love that little boy?? Always great to hear from our adopters . . . thanks to all who have opened their hearts and homes to a homeless shelter animal!
---

Sweet, special Sawyer

Better late than never! This success story is for a special cat adopted from us in December 2009.


I adopted Sawyer in December of 2009; however you could probably say that he adopted me. His story started out a sad one - he was brought in by animal control after being found cornered in an apartment complex stairway where teenagers were throwing rocks at him. He was ill, frightened, and confused to say the least. Considering what he had just been through, I was amazed at not only how loving he was, but at how forgiving he was towards us humans. Being an employee there at the shelter, I really wasn't looking to adopt anything at the time; I was still relatively new there and needed to accept the fact that I wasn't going to be able to take them all home . . . But there was something special about him - something that just said I wasn't choosing him, but he was in fact, choosing me.

To this day, he really does warm my heart. He's at the front door waiting for me to come home from work, he sleeps at the foot of my bed every night, and he meows at the fridge when he's hungry like its doors are magically going to open for him. I truly believe he doesn't look back on the life he once lived. I took a chance on him, just as he took a chance on me . . . Perhaps all of us could learn something from these "throw away" shelter pets if more of us opened up our hearts like they do.



Sawyer's mom is just one of our dedicated employees, and we're very fortunate that she shares her kindness and compassion with so many animals that come through our doors. Sawyer is a lucky boy, indeed! We're glad he has the loving home he deserves.
---

Welcome home, Penny

It's always great when adopters keep in touch and it's fabulous when they come back to us to adopt another dog. Penny adopted a great mom, dad and big sister. We're thrilled for her!


Penny is lovin' life with her new big sister, Pheobe. Phoebe was adopted from us three years ago. All those years ago, Phoebe was welcomed into her wonderful new home with an adoring mom and dad and big sister, Tischa. Sadly, Tischa passed away recently. When they were ready, her mom and dad wanted to open their hearts to another senior dog and Penny was the perfect fit for them. Penny and Phoebe's mom swears they do more than just nap, but we'll have to wait for the photographic evidence of that! Welcome home, Penny . . .we're glad to see you so loved and well cared for. Phoebe . . . show your new sister the ropes.



Our deepest sympathy to Phoebe's and Penny's mom and dad, for Tischa's passing, and our gratitude that they adopted another dog from us, to be Phoebe's sister. Update: Phoebe has also passed away and while we are very sad, we are fortunate to have known and loved her. Our sympathies to her devoted family.
---

Meet Lela CocoBrown & Papaya Red

We're always proud of our animals, but to hear of their adopters speak of them so highly . . . well, it really makes our day!


Good afternoon,

We wanted to let you all know the success of an adopted baby, Lela CocoBrown. She was adopted on September 30th at 3 months old. She had and still has lots of puppy energy and loves her big sister Papaya Red. She is house-broken, crate trained and loves taking trips to North Carolina. She is a sweetie and we love her very much. Say hello to Lela CocoBrown.



Hello to Lela! We are pleased to hear you are in such a loving home!
---

Humphrey is lovin' life in his new home!

Amazing what a good, loving home can do, huh? Bring a pet out of its shell and put a spring in his step! Humphrey has quickly settled into his new home where he's loved . . . and we're thrilled to hear it!


Hi! I just wanted to send a quick update on our recently adopted big boy! His name was Zosie when we adopted him, but he is now Humphrey. When we first adopted him, he was pretty quiet, not very outgoing and didn't really seem very happy. That has changed!! He is a very outgoing, happy boy as you can see in the pictures. It took a few days once he got home, but he learned very quickly how great it is to sleep with the humans, and he sleeps with us every night. He loves to ride in the car and he is a definite creature of habit . . . he is right in the kitchen for breakfast every morning at exactly 7:15 and for dinner exactly at 5:00! He has gained 15 pounds in the 2 months we've had him, and he looks awesome! He is such a loyal, wonderful, cuddly, playful perfect guy! Thanks so much for being the way Humphrey came into our lives . . . we can no longer imagine our family without him in it! And, as you can see in one of the pictures, he is best buddies with a neighbor's Jack Russell, who bosses Humphrey around all day!



THANK YOU to Humphrey's mom for a great update. We love to hear from adopters!
---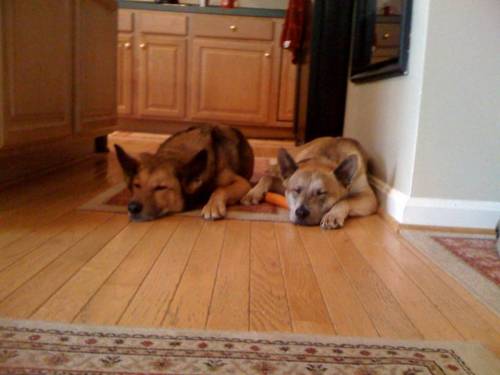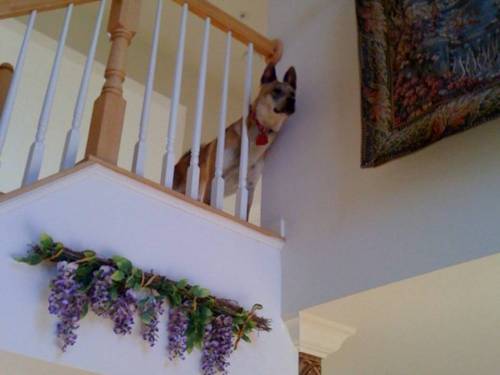 Aiyana . . . a beautiful success story

Aiyana has won over the hearts of her new family (two legged and four legged) . . . enjoy her update:


Greetings everyone! Well, I'm here to say ''what a difference a year makes''! Thirteen months ago was the worst and best time of my life. First, I landed in the shelter as a 'stray' dog. Then a couple weeks later I was adopted by this family who had two boy dogs. I had so much learning to do and mom and dad even had to hire a trainer to help channel my boundless energy so I could become a good girl! (Mom would always say I'm a good girl . . . I just sometimes do bad things!) I must be doing something right though, cuz I'm still here and mom says I'll never spend another day in the shelter . . . that I can stay with them, my family, forever. Wow . . . I have my very own forever family!! I'm so happy!

I have so much fun here!! I get great food, lots of walks, plenty of play time, tons of toys (FYI, the pillows on the loveseat are apparently NOT my toys) and the treats??? One whole wall of shelves in the pantry is puppy stuff. Plus I don't even have to be crated anymore . . . I get the full run of the house with my brothers. Which is great cuz I love laying at the top of the steps and surveying my kingdom (my front and back yards….I just like being dramatic). I am totally in love with my big brothers. I kiss 'em all the time. Mom says one of these days they're going to bite my nose, but their tails wag when I do it, so I'm not worried! Me and Cayucos, the big one, play upstairs every morning while mom and dad are getting ready for work and then we play every night when dad gets home. That's when mom's usually making our supper and she says it sounds like a couple of elephants running up and down the hall upstairs. Chekotah doesn't play with me too much . . . he acts like he's so formal and refined, but mom and dad say that he was once young and crazy like me. He just turned 9, so I guess he's the mature one of us now.

Since mom and dad lost their baby girl, Taja, last year, I had some big paw-prints to fill. I knew their hearts were sad, so I made it my personal job to make them smile and laugh again. I think it's working . . . they always call me silly and they give me tons of kisses, which I gladly return! Mom says I suffer from an overactive tongue and she doesn't think I'll ever be cured. Even when I get into a little trouble, they tell me it was wrong but then call me a goof ball. My one vet even calls me a Fruit Loop!! It's ok . . . I still give her kisses too.

I'm trying to get in touch with my mom's boss, though . . . I think she fibbed about graduating from college. Sometimes mom will just look at me and hold my head in her hands and go ''Eye a door you''. Huh?? ''Eye a door you''? That's not even a full sentence mom. Where's the verb? What's the subject of that sentence? I dunno what she's talking about, but I still wag my tail and give her a couple kisses for talking gibberish to me. And my dad?? Well, don't tell mom, but I am totally in love with my dad. It's mutual, though. The other day he told me that finding me was better than finding a million dollars. Wow?? Really dad?? Cuz you know how many milk bones and tennis balls we could buy with a million dollars?? I know he means it though . . . we have a ritual now where every night before I hop off the big bed to go onto mine, I'll walk over to the edge of the bed, so I can get my nightly hug from dad. Mom says I'm smiling when he hugs me. Sigh . . . life is good.

So . . . I just wanted to say what so many people already know: shelter pets rule. We are worth our weight in gold and we love like there's no tomorrow, because without you, our adopters, we wouldn't have one. Here's to all my shelter friends waiting for their fairy tale ending . . . never give up hoping.

Love (and more kisses) to all, Aiyana



Aiyana hopes her fellow shelter animals also find great homes . . . stop in today to meet some amazing pets!
---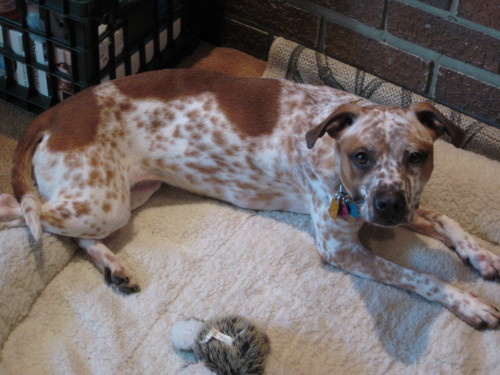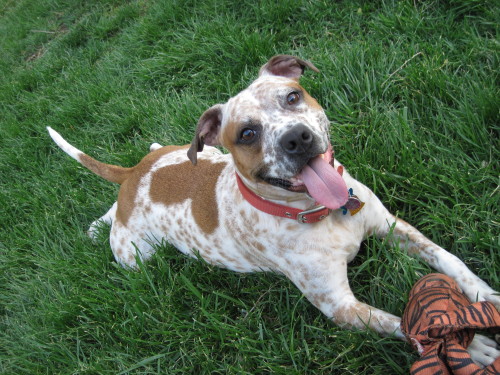 Freckles is spreading joy and smiles to her new family

It's always nice to hear from adopters . . . it's what keeps us all going. Freckles' update is another great one. It's great to hear that our animals are so well-loved and it's heart-warming to know that Freckles brought her family a lot of joy after a particularly difficult period. Enjoy Freckles' story.


I know it's been 6 month since the adoption, and I thought it was about time to give you an update on Freckles (previously known as "Precious".)

I adopted Freckles on January 2nd. For a while after that, it seemed like every weekend there was tons of snow on the ground, so we didn't really have much of a chance to play outside, but once the snow was gone - look out! She LOVES being outside, running around the backyard, playing with her toys. She is definitely a fantastic dog, although she does like to chew things, such as pillows, blankets, and even sleeves of the clothes that I'm wearing! She goes thru dog toys like nothing! The only toy she hasn't been able to destroy is a Kong, so we've got about 10 of them!

She is so loving, and has brought a lot of joy to my life, as well as my mom's & brother's. The end of 2009 was rough for us, as we lost my father in mid-October, and then 4 days after his funeral we lost my Siberian husky (who was 16 years old). When my friends found out I adopted a dog, one of them said "you saved her", and my reply was that she saved us too! Thank you and the shelter for allowing us to adopt Freckles!

2 photos attached. The first one is her on her first day here, looking a bit timid. The second one is after all the snow and she was finally able to have some real fun!



Our condolences to Freckles' family for the difficult losses they experienced. And many thanks for adopting one of our animals who helped them through a tough time. We wish only the best for our beautiful alumni and her new loving family.
---

Reesee . . . brought together with her family by a stroke of luck . . . or fate?

There are some animals that come through the shelter door and you just can't forget them. Reesee was one of them. Had wonderful manners in the kennel . . . wasn't barky or jumpy and took treats like a well-mannered, fine young lady. I guess she knew her forever family was out there and they'd find her. Lo and behold, they did! It was wonderful to get this update from Reesee's proud new mom. And how adorable are these pictures? Enjoy this success story….if it doesn't bring a smile to your face, you must be sleep-surfing!


Hi there! We adopted Reesee on May 7th and still can't believe that someone didn't adopt her before we did. We came to the shelter to look for a small dog around 10 pounds. My husband wanted to look in the other rooms, so we walked through all the dogs. We looked at a couple of dogs and Reesee wasn't one of them. When we went back into the room she was in, something pulled at me to take a second look. We played with her in the room for a long time to make sure she would be compatible with our 3-year old daughter and she never curled a lip or even looked like she wanted to. We decided to take her home.

She came home and it seems like she has been here all along. My daughter often grabs a pillow and puts it under her head and then lays next to her with a blanket covering both of them. I haven't been able to get it on camera yet...Reesee is interested in everything and as soon as I move, she's up and following me. She sits for treats and follows us everywhere. And she's completely house trained! Thanks to everyone at the shelter for taking care of this precious baby until we were able to come and see her. We may have walked out with a different dog than we thought going in, but I couldn't ask for a better dog. And to think we almost passed her up...

I attached a couple of pictures . . . in the one, she's trying to sleep in my mother's dog's bed (a yorkie). :) Needless to say, she did finally squeeze into it and fell asleep snoring!



Words cannot describe how much we appreciate these success stories! Please keep them coming! Reesee's family had no idea that Reesee was the dog for them until they looked at a bunch of them and something drew them to Reesee. Was it her stunning looks or beautiful temperament or gentle soul calling to them? Maybe a little of all three, but we are all so thrilled that another "senior" (age 7 or older) was adopted. Come in and visit some older dogs and realize what Reesee's family already knows . . . they're great. Thank you for supporting shelters and shelter animals.
---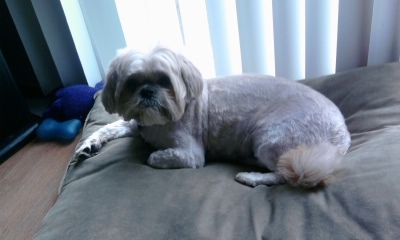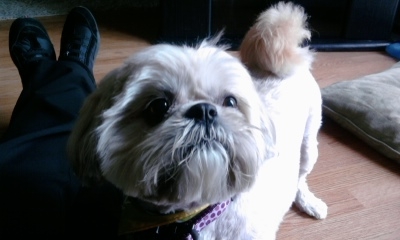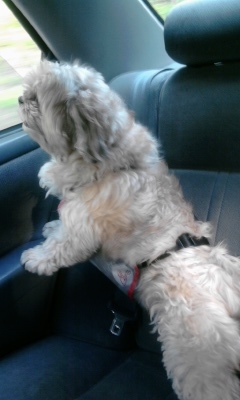 Sookie . . . loved by all!!

Big or little, male or female . . . our success stories come in all shapes, sizes, species and breeds! Lovely little Sookie was adopted just a month ago but it didn't take long for everyone in her family to fall in love. Sookie's proud mom sent in this wonderful update on this adorable little girl:


I adopted Sookie (formally known as Marshmellow) on March 27, 2010. Her hair had gotten so long in a month's time so she took her 1st trip to the groomer this past Monday and who knew she was so slim. The shelter staff thought she was a little on the heavy side so as you can see in the pics I've attached it was all fur. When I met Sookie it was love at first site. Sookie is the granddaughter my mom always wanted and she spoils her with treats and toys. Me and Sookie love to snuggle, go for walks, play fetch and go for car rides. No matter where I go she's always a step or two behind me and since her adoption I have yet to be late to work. She wakes me up like clockwork at 530 am. Not only has she learned her new name but she knows my sons name and in the morning when I say "let's go wake Deven up" she dashes in his room and puts her paws up on the side of his bed and barks. My brother says the highlight of his day is her greeting him at the door with so much enthusiasm when he gets home from work. She makes him feel so special. Sookie has brought so much happiness to me and my family. Thank you for uniting us with the new love of our lives.



That is one lucky girl who has found her forever home. We often talk about adopting a pet, but sometimes it feels like it's the animal that adopted the whole family. Sookie is a treasured family member and that makes us so happy. Congratulations, little girl, and welcome home.
---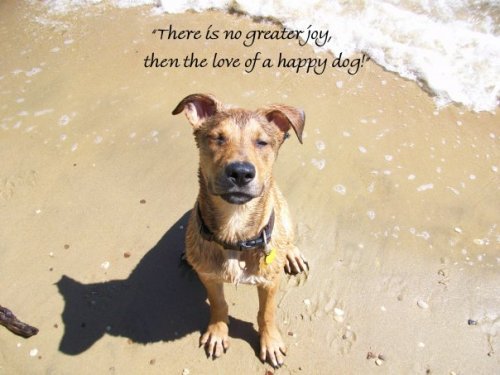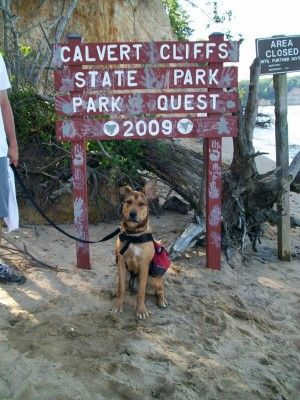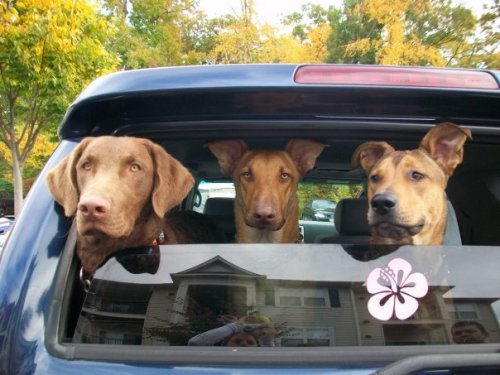 Ace is living life to the fullest!!

Rumor has it that Ace knew the moment that he saw his family in the shelter, that they were meant for him. And it looks like it was a perfect match. Ace is adored by his family and we couldn't be happier. Check out this great update:


I wanted to update you on a WONDERFUL adoption success story thanks to the fantastic staff at your shelter! Ace (formerly Smokey) was adopted in May of 2009. He is the most amazing boy! My daughter and her boyfriend fell in love with him at first sight when Ace grabbed my daughter's flip flop as she walked by his cage. He KNEW he belonged to them and they knew it too! Ace is currently in training for competitions--he LOVES the challenge and has never met a ball he didn't like! Ace has truly human eyes that look right through to your soul! He knows tons of tricks and gladly shows off for all! Ace is a happy happy dog! He is funny and kind and lives life to the fullest! All of our dogs and cats have been rescues--they are the BEST! My daughter volunteers with several rescue places-- your life will be forever changed by these wonderful creatures!



Ace was adopted as a pup, but is now almost 100 lbs of love and life. These success stories really warm our hearts….knowing an animal with an uncertain future is now a treasured family member. We hope stories, like Ace's, encourage others to learn what we already know: shelter pets are awesome!! Visit us soon so that you can find your perfect pet. Thank you!
---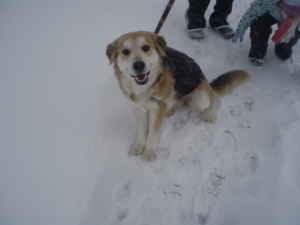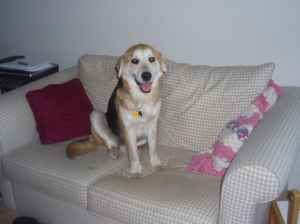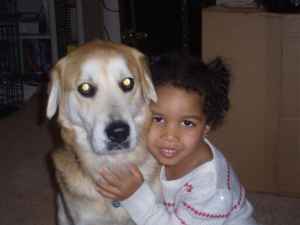 Welcome home Nalah!!

Whether you're a first time pet parent or have had them for yours, we know there's a pet in the shelter to complete your home and we want to make it a success. This update from Nalah's mom was terrific!


We were looking to adopt in October and we started our search online, it lead us to the PG rescue shelter. (they have lots of ads on craigslist) They were extremely patient and very helpful. We searched and searched...we took many trips to the shelter before we finally found the right dog for us. Once we met her we were able to play with her in the interaction room and then we took her outside. They weren't pushy or anything with us spending time with her at all. Then we put in an application for her. We actually visited with her 3 times before we took her home.

Once we brought her home I called them with questions because she wasn't eating or using the bathroom, they took time to answer our questions and explained that she may not be comfortable enough yet to eat and so on. (she's our first dog, I didn't know much about the transition period) Anyway....long story short...once she was comfortable and realized that she was going to live with us forever she turned out the be the best dog we could have possibly asked for.

She's a super sweet super mut! (we have no idea what she is!!) And we love her...Please think about adopting. They have full breed dogs there all the time. Just waiting to be adopted. Check the shelters before you go to a breeder, you may just find *exactly* what you're looking for!

Hope this helps someone and some dog out there!!!

We're all so happy that Nalah found her forever home and we thank her mom for taking the time to tell the world about her newest family member. Shelter pets rule!!
---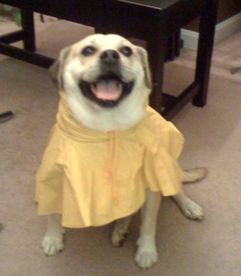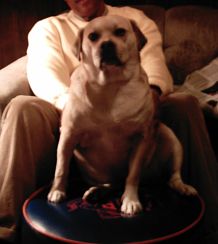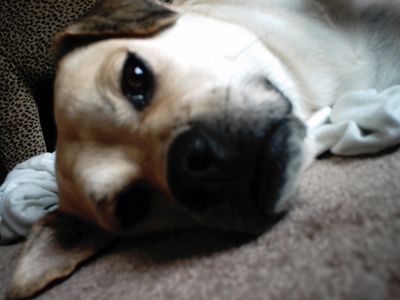 Buddy . . . one of the first Puggles!!

It's always great to hear from an adopter from years gone by. This update from Buddy's mom was terrific!


I adopted Buddy (Now also known as: Bud Bear, Buddito or Buddrick now) about 3 years ago now when he was 4 years old. Unlike many people, I wanted an adult dog (preferably male and medium sized). A shelter staff member pointed me in Buddy's direction (I wanted to take all of the dogs home so I needed help narrowing it down) and it's been great ever since! He's a great dog with a wonderful temperament who, despite his size, loves to sit on your lap. My family, neighbors, and friends love him so much that they buy him treats or have gotten dogs of their own. He's an inspiration! The day I stopped by the shelter was the first time I'd ever visited one, and I thought I would just look, but I'm glad I adopted and would do it again in a heartbeat. :o)

Buddy doesn't care for the camera, but we catch him sometimes. See attached photos.

Buddy is a beagle/pug or puggle . . .and we're all so happy he's brought his family and friends so much joy. Many thanks to his mom for sending in his update and being able to get a couple pictures of him.
---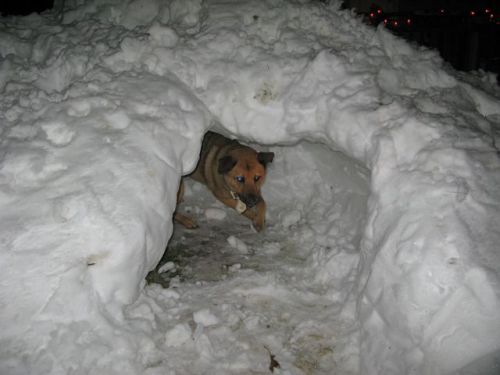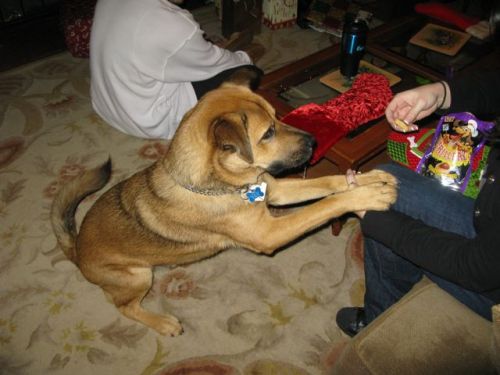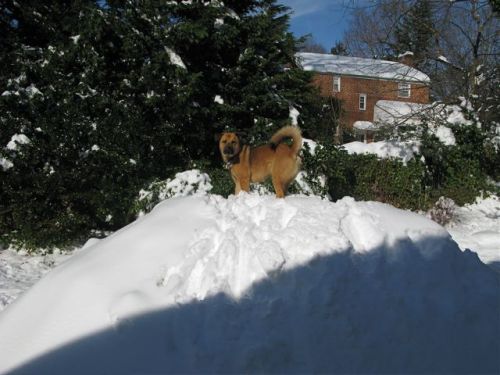 A BUSTER update!

Buster's mom sent in some updated photos of handsome Buster enjoying his first Christmas in his new home and the big snowstorm! That's one lucky pup.....
---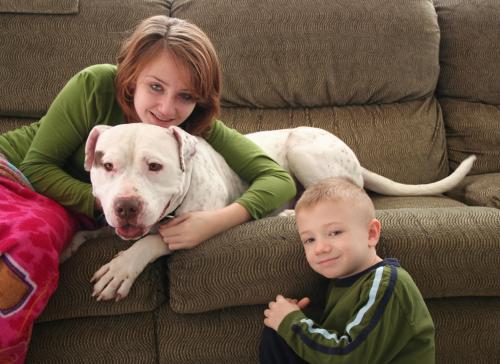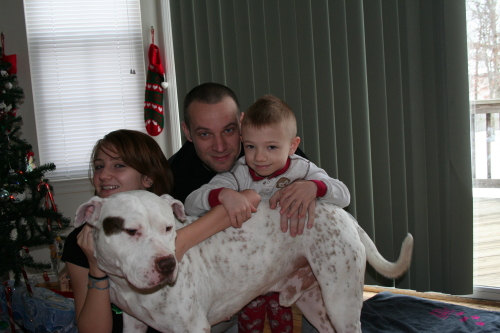 Kaos made it home in time for Santa!!

Well, sure, dogs can't tell which day of the week it is or what month it is, but it's always sad knowing there are so many homeless animals in the shelter during the holidays. But Kaos got his wish and found himself a wonderful family just in time for Santa Claus to slide down the chimney of his new home with a pouch full of treats and toys and, oh yeah, all the love any dog could ever want. We're all smiling from ear to ear for this big, handsome boy.....


We adopted Kaos two days before Christmas. He had a new family to share the wonderful holidays with! He is a great dog to have around, always following someone around the house. He gives lots of love and we have him spoiled already. He has a big fenced in yard to run and play in and he LOVES going for walks! We are glad to have Kaos as our new family member, we love him a lot!!!

And we love it that you love him! Thanks for giving him a terrific home (and for letting him on the couch!). All shelter animals deserve happy endings. We're thrilled that Kaos got his.
---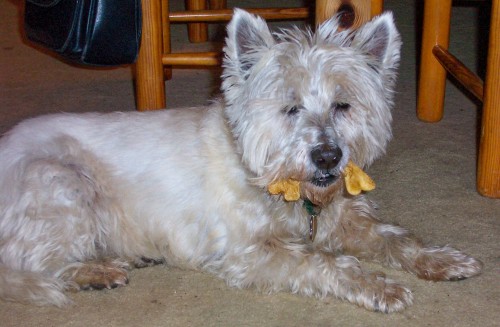 A CHARLIE update!

Charlie's mom sent in this great update on Charlie along with a precious photo. Enjoy!

Thought you'd get a kick out of Charlie's latest photo. He's quite a comedian, it seems: when given chewy treats, he doesn't like to chew on them, he prefers to carry them around in his mouth while whining. In this photo, he actually looks like a walrus!

He's doing great, and even went with us to Hilton Head Island last month on "vacation."

Always great to hear from an old friend!
---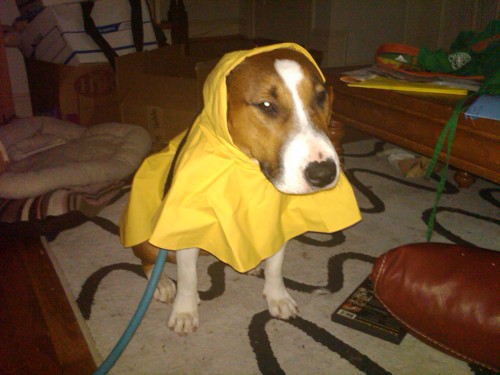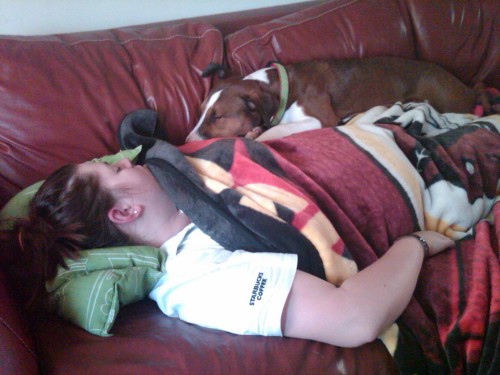 A MOLLY update!

Molly's mom sent in some updated photos of Molly being, well, spoiled. And we love it!! There's also a video clip of Molly enjoying some of the snow we had recently. (Just click on her photos for the link to the video.) Her mom wrote:


I thought you might enjoy an update, so I'm sending you some recent photos and a video! Hope it brings you cheer to know she's still in a great home!

It sure does bring us cheer. Thanks!! We can't wait til Molly convinces you that she needs a brother or sister and you come back to visit us!
---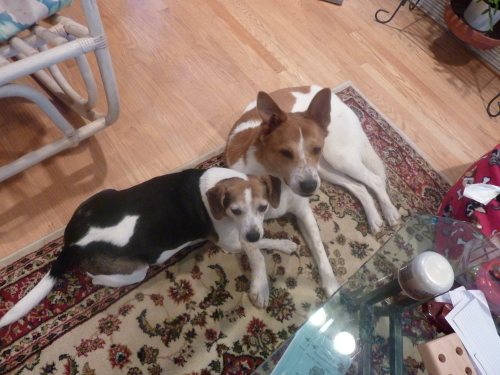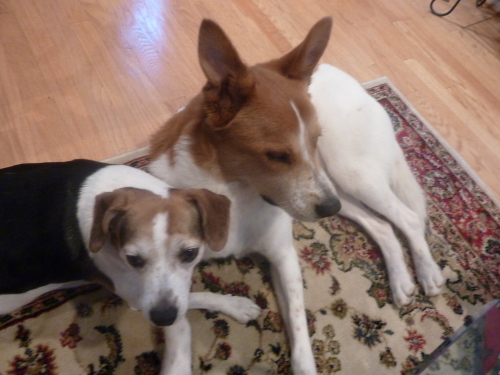 Buddha & Sheba . . . BFF (best furry friends)!!

It's always good to hear from an old friend, out of the blue, isn't it? What a pleasant surprise to hear from Sheba's family. Beautiful Sheba was adopted from us three years ago. Read her wonderful update:


Sheba is a happy 3 year old Mutt, who lives with our family including her beagle-mix buddy, Buddha. We get asked frequently "what breed is she," and was told "she's so beautiful she should be a breed." We couldn't be happier with her.

Sheba was a humane case, rescued with her mother and 7 siblings, and released to us at 3 1/2 months of age in 9/06. We had just lost our beloved Golden 2 months before, and wanted a shelter dog to fill our home. Sheba is a ball full of energy, can balance on her hind legs looking over fences, and jump over objects in a single bound. One of the things we love most about her is her personality (drama queen, and a dog's dog with no bounds or limits--born free!)

Thank you for rescuing her and all the other wonderful dogs at PG County Shelter. We always recommend your Shelter to others looking to adopt animals. We thank you for your wonderful service.

Sheba certainly IS a beautiful girl, worthy of her own breed. We all love ''mutts'' here….for those who can't decide which breed they like best, adopt a dog with a couple mixed together! Thank you to Sheba and Buddha's devoted family for the terrific pictures and story. We understand that Buddha was also a rescue….living in 2 no-kill shelters for a year and a half up in New England before being adopting into this fabulous family committed to second chances and saving lives. We are so grateful to you . . . and all the loving adopters out there! Thank you.
---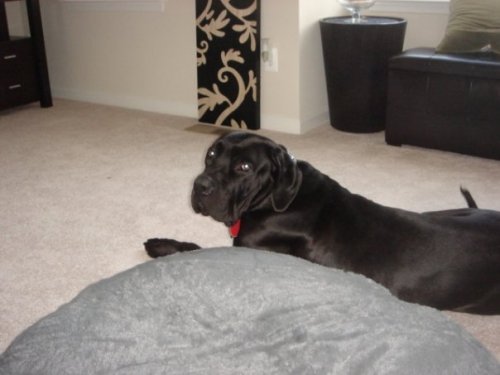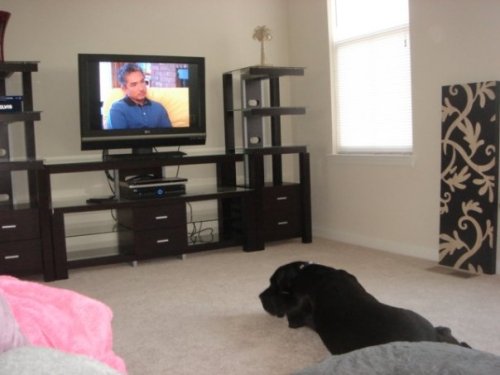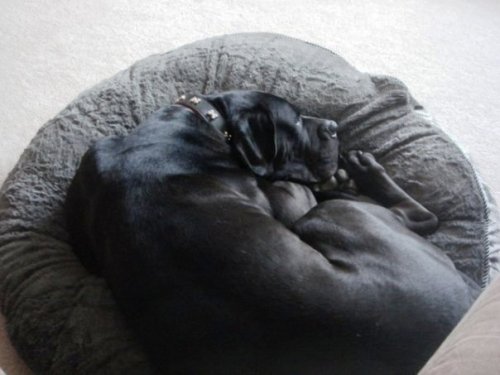 Welcome home Riddick!

It's a fact . . . large black dogs are often the last to be adopted. Many folks don't have the room for extra large dogs or the strength to handle their larger size. Handsome Riddick is very fortunate to have found his fabulous forever home…..we couldn't be happier for him! Check out this wonderful update:


I adopted Riddick (formerly Kedar), a black Boerboel, from the shelter on October 24, 2009. Riddick is adapting quite nicely to his new home. His kennel cough is just about gone and he's quite healthy. He was housetrained from the moment I got him, and we've had no accidents in the house. He is just the best dog and very smart. I taught him how to walk next to me and not pull or cross during our walks in less than 24 hours. When I stop, he stops, and when I walk, he walks.

He loves to watch TV with me and snooze. When I sit on the couch and watch TV, he just watches with me and naps quietly. I've included a picture of him watching Cesar Milan the Dog Whisperer with me, along with a bunch of other pictures. He also sleeps quietly next to my bed at night. I know he wakes up before me, but he waits quietly for me until I wake up and turn on the light.

It took him no time at all to get his appetite back. He loves meal time. I feed him twice a day and he scarfs it down in 30 seconds! He should gain that weight back in no time. We went to the vet last Saturday, and he'd already put on 7 pounds. He loves cheese. He was a very good boy at the vet, and they won him over with little cookies and EZ cheese.

He loves to ride in the car. As soon as I open up the back of my 4Runner, he jumps up and lays down, ready to go for a ride. We went to Williamsburg to visit my brother for his birthday, and Riddick rode in the back for 2 hours with no complaints. He just napped. That boy is always snoozing, kinda like a cat!

He's still pretty easily spooked, but I've taught him that the doorbell and the garage door are nothing to be afraid of. I take him to PetSmart as often as I can, so that he can learn to be around people. He's much better and doesn't really get scared of men anymore when they pet him. He just lays on the floor and lets everyone pet him. He even lets puppies lick his slobber with treat crumbs in it off his face. It's funny. The employees love him there, and he's getting more comfortable with it. There's one girl there that he's particularly fond of, and he sits or lays in her cashier cubby while she works. He gets so much attention from everyone who sees him, and everyone always comments about how beautiful he is and how well behaved he is. He's really thriving.

Thanks so much for helping me bring such a great boy into my home.

You are very welcome! Thank YOU for loving him as much as you do and for giving him his much-deserved second chance!
---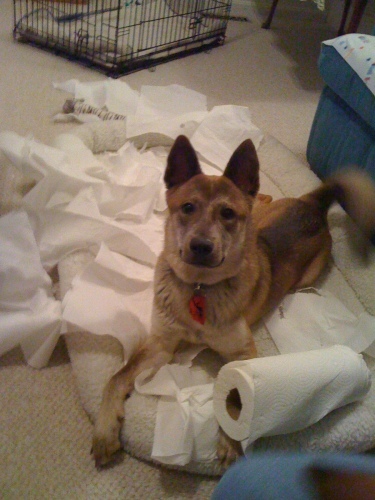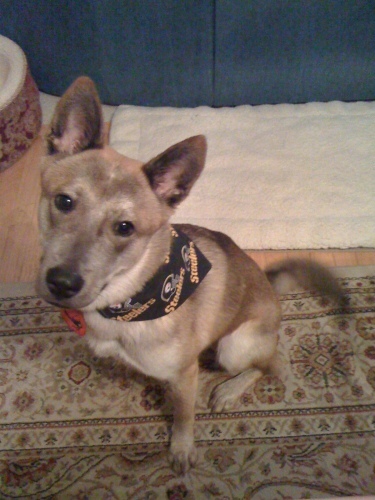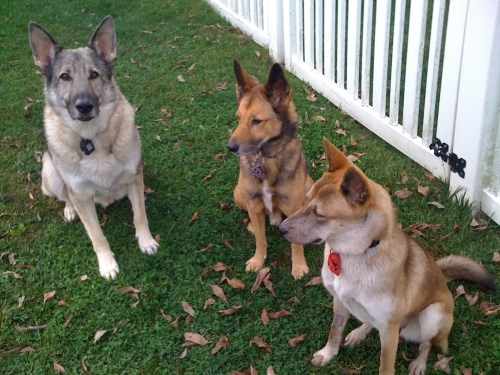 Aiyana . . . a little girl sent to fill big paws

Sometimes we don't know why things happen when they do and sometimes we have to be reminded to keep our hearts open. Aiyana is bringing a lot of happiness to her new family, during a time that they really needed it. This is the beginning of her story….


Howdy folks! Remember me? I was the 2 year old Jindo mix who was picked up as a stray on 9/22/09. Nobody knows what my history is and I'm not telling . . . that's my secret! My mom volunteers at the shelter and when her fellow volunteer friends sent around my picture and said how they hoped I went to the right home because my breed could be difficult for some people to handle, mom knew she had to meet me cuz she has her very own Jindo at home. You see, just four days before I came to the shelter, my mom and dad had to say goodbye to their almost 16 year old German Shepherd, Taja. From what I've learned, she was an amazing girl and mom and dad's hearts broke having to say goodbye. She lived with them for over 9 years and, I'm told, was the apple of their eye and the ''bestest dog in the whole wide world''.

Well, I knew I couldn't replace Taja but I knew I could help them bounce back, so when I met mom I just showered her with kisses and I sat real good for treats. I was on my very best behavior! Then my dad met me and he really liked me too. Then I met my new brothers. Hey . . . one looked just like me and they called him Chekotah and the other one was a big silver sable shepherd and they called him Cayucos. I just wanted to play, play, play with them!! ''This is great'', I thought! My very own family! Mom and dad named me Aiyana, which means ''eternal bloom''. Now that mom knows me a little better she said she hopes it doesn't mean that it'll take an eternity for me to bloom into a good girl! The nickname I earned in the days since they adopted me is ''trouble-magnet' . . . .what does that mean?? Am I made out of metal?? And apparently mom and dad aren't married cuz they have two different last names, cuz sometimes they call me Aiyana Droppit and sometimes they call me Aiyana Leavit. They ought to get married, so I'll only have ONE name!

PLEASE CLICK ON MY PICTURES TO READ THE REST OF MY STORY!!

Welcome home, Aiyana . . . we're glad you're here. Love, Mom
---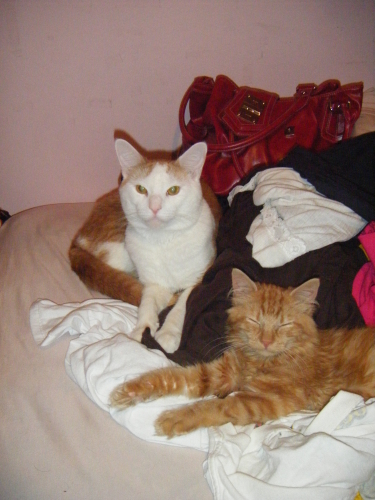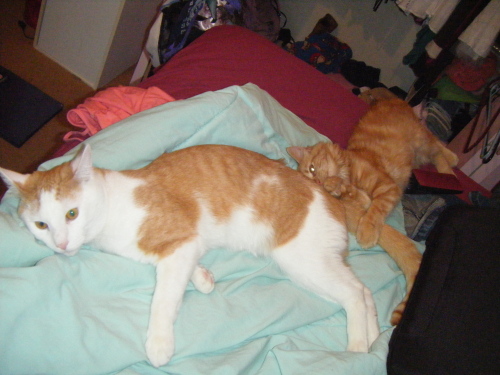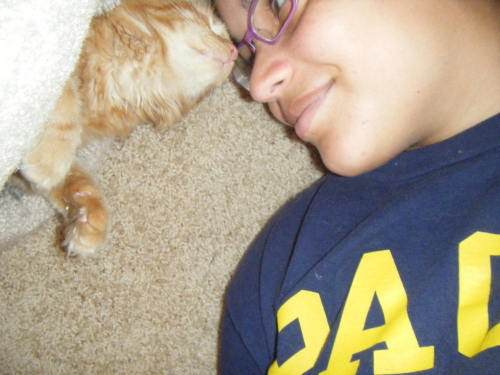 Luke & Kirk are HOME SWEET HOME!

We love getting updates from our adopters and when we get TWO updates in one, it's just fabulous! Read the success story we received from Luke, Kirk and their new mom . . .


Dear PG County Animal Control,

From Kirk (orange) and Luke (orange and white): THANK YOU FOR HELPING US FIND A HOME!!!! We just love it here! Our new owner has created an awesome play place called ''Cat City'' out of boxes and scratching posts. She's taking great care of us and we feel so loved.

From LaShandra: I adopted TWO of your cats on August 15th and I couldn't be happier with my rescue animals. Kirk and Luke both met the vet very early due to minor illnesses, but they are doing so well in their new home. They have adjusted to the other cats in the house and love each other like brother and sister! Please tell the blonde vet-tech THANK YOU!! for pointing out Luke to me. He was just a shy boy in the back of the cage when she suggested I take a look at him, but he has completely blossomed. Kirk is totally clumsy and cute and we couldn't possibly love her more. We've just got to fix her problem of randomly falling off the bed. :-) Please see attached pictures for proof of happiness.

Thanks again for making my home so much warmer and happier with little Cat Kirk and Luke.

LaShandra

P.S. Their names came from the tv show "The Gilmore Girls."

What a wonderful update! We are so happy for Kirk, Luke and LaShandra . . . and wishing them all many, many happy years together in ''Cat City''!!
---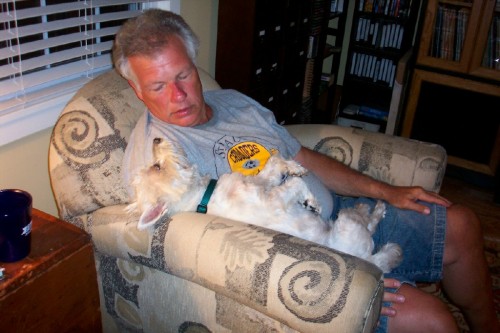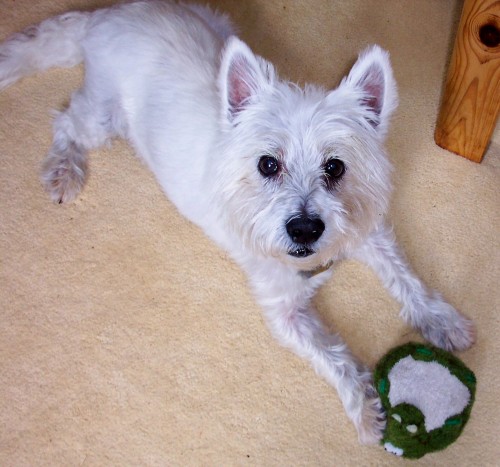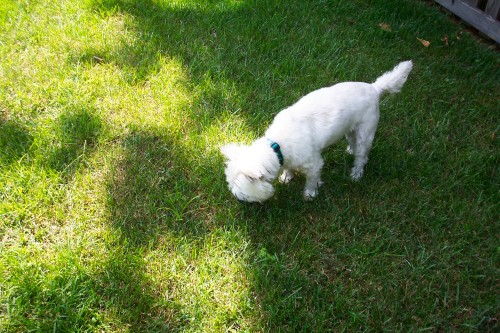 Charlie . . . a little guy with a lot of personality!

Whenever we welcome and older dog to the shelter, we always worry a bit, since most people prefer younger dogs and, of course, puppies. Charlie was one such boy we worried about, so we had to feature him. Lo and behold, he found himself a wonderful new family!! It was great to get this update from his proud new mom! And from the looks of that photo with dad, I'd say he's pretty pleased with Charlie too!
Friday, August 7th was the big day: Charlie came home with us and settled in right away. He proved to be quite the social butterfly, greeting all the dogs in the neighborhood with a friendly bark and a wag of the tail. He has also marked every tree on our walking path to tell everyone "Charlie's in town" - and he gets a walk at least 3 times a day, despite having a fenced yard to roam around in.

Boy is he happy to get his leash on and sprint out the door. He moves fast, leaving our 7 year old female westie in his dust. Would anyone believe he's 11 years old? Certainly no one who has met him! His best trick is to find his favorite toy (at the moment, it's a stuffed turtle) and to carry it around in his mouth proudly. But he doesn't hesitate to drop the turtle if he needs to defend the house, challenging those who come to the door: "Charlie's here - better watch out" he barks. We will long celebrate August 7, 2009 as the day Charlie adopted our family. Lucky us!

Hilary

And we too will celebrate August 7th as Charlie Day! Congratulations on finding your perfect family, Charlie!
---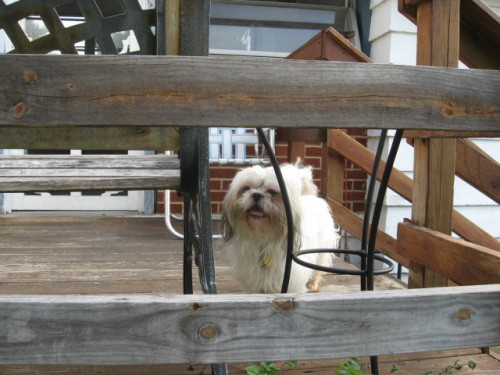 Romeo, Romeo, Wherefore art thou?!

He's HOME! Enjoying his new family and lovin' life!! We got this note from Romeo's adopter and we're grinnin' from ear to ear!!
His tail hasn't stop wagging since he realized he came to a loving and caring home. He is a sweetheart and we love him. I couldn't be more pleased.

We want loving and caring homes for all our animals . . . if your home fits that description, please come visit us and your new pet!
---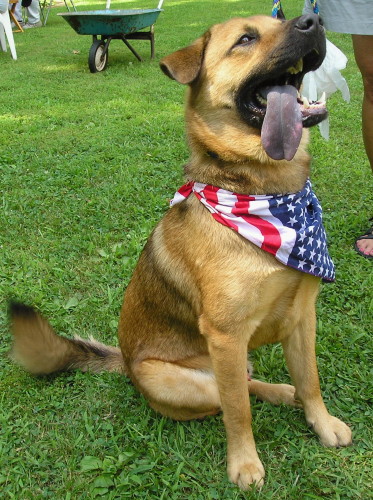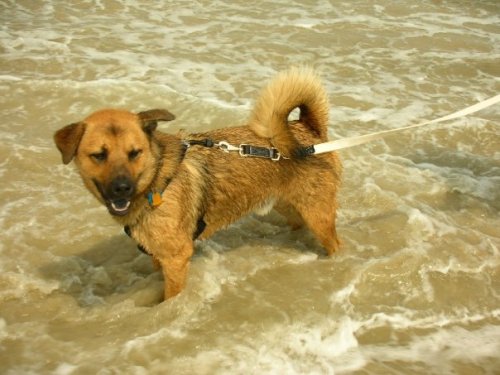 Meet Buster . . . a lucky boy who's adored by his family!

I know what you' re thinking . . . could that dog be any happier?? Well, I don't think it's possible. His new family loves him to pieces and takes him everywhere! Check out his video taken at the shelter two weeks before he went home. Buster's proud mom, Marianne, sent us this note from her handsome boy:
My name is Buster and I was adopted in February 2009. When I first arrived to my new home I was underweight from being a stray for so long and wasn't really sure what to make of this thing known as a "house". I made myself feel a little more comfortable at home by redecorating the place when my family would leave for work and school. I personally though the couch cushions would look better on the floor in the dining room, and would also drag my extremely large dog bed from room to room with me...Since then, I have put back on a good amount of weight, and have come to an agreement with the rest of the family on where the couch cushions (and my bed) should reside. I am spoiled rotten, I really do think I have more toys and bones than PetSmart, and I absolutely love going to the dog park. I love swimming in Rock Creek Park and I even went on my first vacation to the Outer Banks this summer. I played in the ocean, went into the pool, dug in the sand, and went for long early morning or late night runs on the beach. I am truly living "a dogs life" and couldn't be any happier. I wanted to thank the PG County Animal Shelter for taking me in when I had no place to call home, and I wanted to thank my new family for taking a chance on me and giving me that forever home we all deserve.

As one of our dedicated workers said, it sounds like Buster hit the jackpot! I certainly agree. We're all thrilled for him and send many thanks to his mom for the terrific update and wonderful photos. Sending hugs to Buster!! We're glad we could help you find your new loving home!
---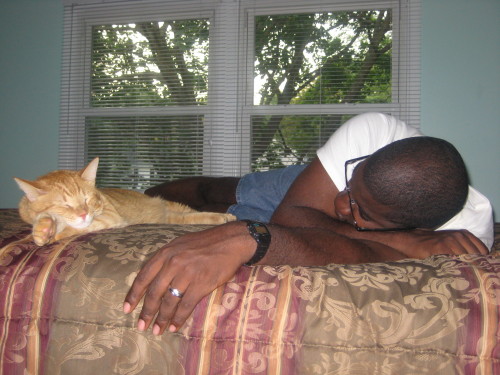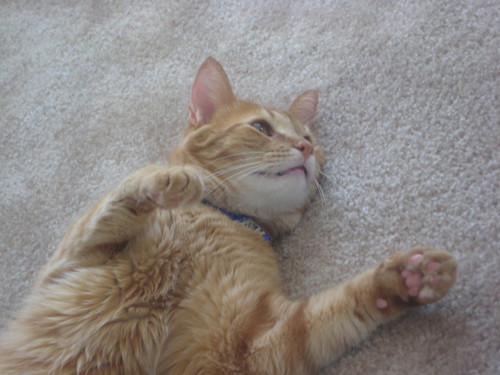 Move over dogs, we have a cat success story!

Congratulations to Montell for being our first feline success story and, more importantly, for adopting himself a new loving mom and dad! Could this cat look any more content in any of these photos? And the one of him and his dad is absolutely priceless. Montell's family has this to report:
We both wanted to say thank you for helping us to adopt Montell. We are all enjoying each other! Montell is enjoying his new home and has brought great happiness. We knew when we saw him that he would be a great addition to our family. He is our first child since we are still newlyweds of 2 years. Here are some pictures of him! Thank you so much Prince George's County Animal Management Division for taking such good care of him until we found him. We took him to the vet and he is very healthy! He enjoys playing around and sleeping!
Sincerely,
Tavion, Lorraine, and Montell

We couldn't be happier that another love-connection was made at our shelter. If you'd like a cat as sweet and lovable as Montell, I'm sure we have several to choose from! We wish Montell and his family many years of happiness . . . and long naps with dad.
---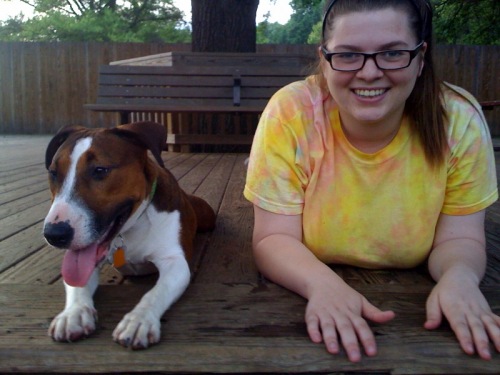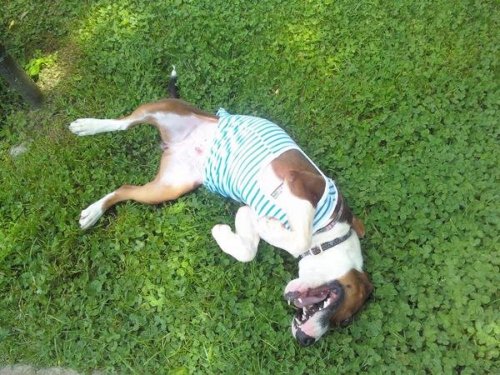 Meet Jolly Molly . . . a very lucky (and smart) little girl!

It just doesn't get any better than this, folks!! Click on Molly's picture for her mom's full write-up, but here's just a little bit of her glowing praise for her little girl!
We were nervous adopting from a shelter, but the staff made us feel confident that we were doing the right thing, and we couldn't be happier to have her. She is truly a blessing, and has brought so much happiness into our lives so far!

Trust me when I say we're all thrilled for Molly-Bear and her happy ending . . . or should I say happy beginning? Sounds like her family loves her very much and is helping to shape her into a fabulous, well-mannered dog (they taught her all those tricks in just 8 weeks??)
---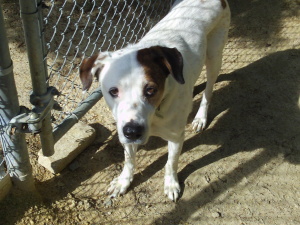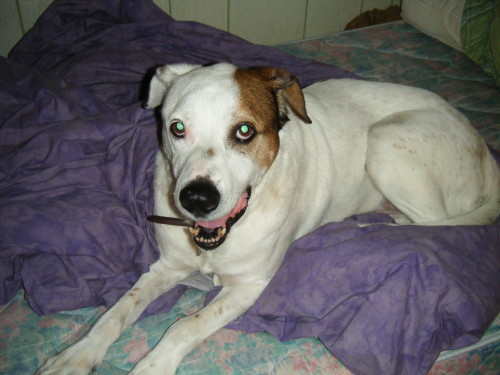 Congratulations, Rosco, on your wonderful new home!

For all the folks out there that think they can only bond with a puppy or young dog . . . check out Rosco's update! Rosco was a favorite at the shelter and we were all so thrilled when he was adopted. Click on his pictures for his mom's full report, but she has this advice for adopters:
For what it's worth, I would encourage anyone considering adopting to look at an older dog like Rosco. It was unbelievably to go through his "firsts" with him- the first time he wagged his tail when I came home from work, his first kiss, and the first time he hopped on to the bed during a thunderstorm.

Sounds like Rosco is doin' just fine with his new mom. Thanks so much to all our adopters of the dogs that many consider 'less adoptable'. Older dogs need love too! Hugs and belly rubs to Rosco!

UPDATE: We were very sorry to learn that Rosco has passed away. Our condolences to his mom.
---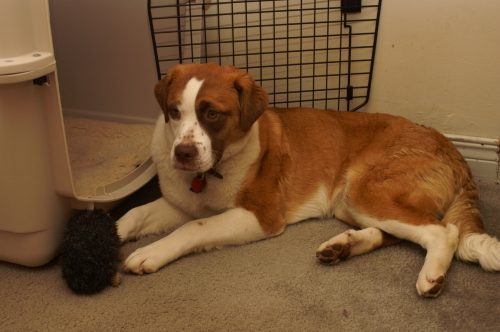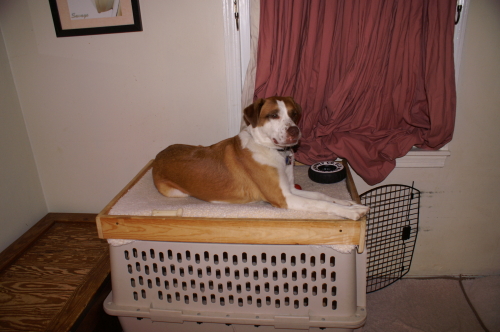 Daisy . . . continuing her family's tradition of adopting dogs from our shelter!!

It's never too late to send in your success stories! Lovely Daisy was adopted in 2008 and her mom sent in a wonderful update. Click on her pictures for the full success story, but Daisy's mom is proof that good things come to those who wait:
. . . on our sixth trip to the shelter, I spotted this puppy with her brother. I had to do some major convincing of my husband to get him to even consider her. Of course now Daisy is spoiled rotten (by my husband, of course).

Daisy is a lucky girl and these updates are so great to read. And many thanks to Daisy's mom for coming to the shelter on the first day we were open, to say hello! We are so appreciative of all the support we get from our adopters. Thank you!
---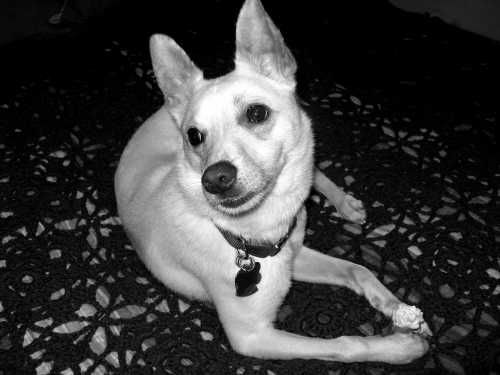 Echo' s family says ' Adopt an older pet like me'!
So it' s true . . . that old wives' tale of 'you can't teach an old dog new tricks' is nothin' but a lie! Well, not that Mr. Echo is old by any stretch of the imagination, but he's a smart and clever little boy who was probably passed over by people coming in to adopt a dog, because of his age. His fabulous new family wanted people to know NOT to shy away from our older pets. Check out this great update:
Last March, my husband and I adopted our first dog together: Echo - a (roughly) 7 year old eskimo-chihuahua mix - from the PG County shelter (He was previously named Ace). He is a fun and intelligent bundle of energy, who loves us just as much as we love him! Though housebroken, he wasn't previously trained. We started classes recently, and now he knows sit, lie down, come, and is learning stay. He also taught himself a trick - to open the fridge door! He loves long walks, going to the park, and jumping all over us. He is still nervous about other dogs and hasn't learned his manners around strangers yet, but it's obvious that he's a fast learner and just needs some guidance. We didn't anticipate adopting an older dog, but Echo has the energy level of a dog half his age and is very healthy. Don't let age fool you!
Enclosed are some photos of Echo.
Thank you for bringing Echo into our lives! Lauren & Matt

We agree, Lauren and Matt and we're thrilled that you love Echo as much as he loves you. Thanks for opening your home to this active, happy little boy. Folks, age shouldn't be the main factor you focus on when picking a pet! Look at temperament, exercise needs, activity level and consider breed health issues. (And no matter how much they beg me, I am NOT letting my dogs go over to Echo's house so he can teach them the fridge trick!)
---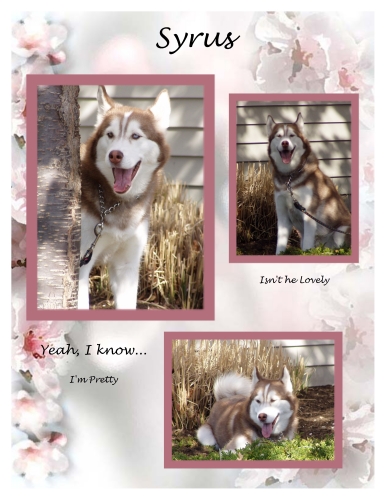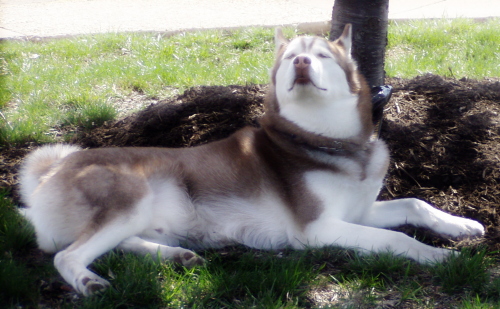 Syrus the handsome Siberian Husky!
Oh Syrus . . . what a handsome boy!! It's fabulous to get this update on this breathtaking Siberian! We all wish Syrus years and years and years of happiness and good health with his new family . . . and thank his mom for sending in this great update on her noble boy . . .
We adopted Syrus in January of 2009. While the journey has been challenging, it is also most enjoyable. Syrus tested a weak positive for Lyme but after taking him to the vet after the adoption, Syrus was considered a picture of heath (minus an ear infection that's all cleared up). He is a wonderful dog that cleaned up nicely and he's always full of surprises. Syrus bonded very quickly to my daughter and me. He loves long walks in the park and we are working on his one shortcoming . . . other dogs!!!! He's getting much better with some dog socialization issues. I'm so glad he has come into our lives. He has filled a void in my life and I'm so glad we came to the shelter when we did. Thanks to the staff of the P.G County Shelter. Your work is much appreciated.

It's so comforting to know that Syrus is in a home that loves him very, very much. And we thank Syrus's mom for the kind words about our shelter. It was a pleasure having Syrus stay with us until he found YOU and his forever home. Hugs to Syrus (and all our adoptees!)
---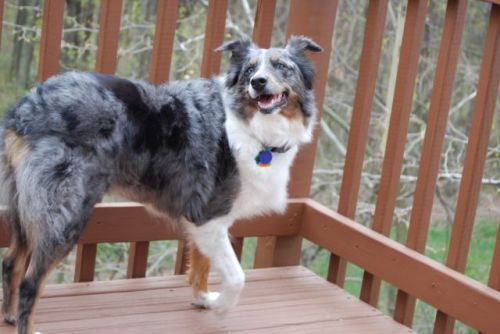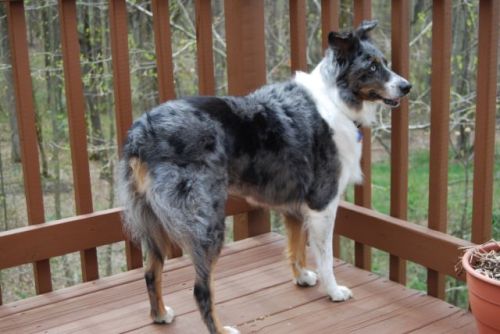 Livvy . . . one lucky girl!
There are some things you never get tired of . . . breathtaking sunsets, singing along to your favorite song on the radio and hearing how much our adopters loves their shelter animal. Check out Livvy's great success story.
Just wanted to share our great success story. After losing our 13 year old retriever to lymphoma in December, we went to the shelter in February and found Olivia (Livvy for short). As an energetic Australian shepherd she's the perfect fit for our active family and has settled in beautifully. She is a great running companion and is wonderful with our 5 year old daughter as well as our 1 year old niece. She was even house broken to boot! Please see the pictures below. Thanks so much for such a great girl to share our home and lives! Pam and Barry

Sometimes it just seems like certain dogs are meant to be with certain families. Livvy obviously found THE perfect family for her. If you're on the fence about whether a shelter animal is right for you, I hope these touching stories will convince you to consider adopting a homeless (but always hopeful) pet! Many thanks to Pam and Barry for giving Livvy her dream home!
---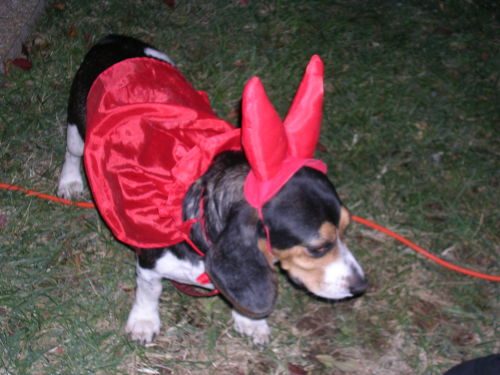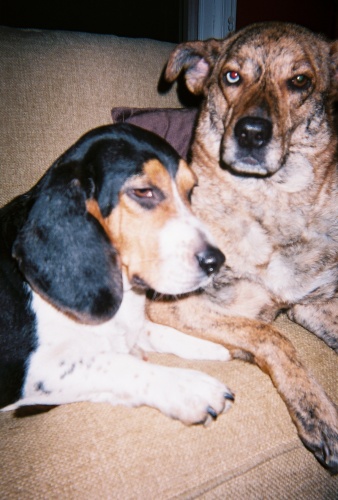 Georgie . . . the wonder-dog!
We LOVE hearing good news from our adopters and hearing about how remarkable their adopted shelter pets are doing. Read what Georgie's mom had to say and tell me that this isn't one amazing dog and one devoted mom?
Georgie's hold time was up at the shelter and was scheduled to be put down when I saw her picture on Petfinder and called. I asked them to please wait until I could get there the next morning. When I saw her the next day, she was on ''death row'' with the pit bulls, sick and scared half to death. She had pneumonia, scabies, skin infections, bilateral ear infections, Lyme's disease, hook worm, round worm, ring worm, five abscessed teeth, and a pus-filled cyst in her uterus. She was so sick, they sent her home with me without even spaying her and the vet gave her only a fair prognosis. Eight medications, 5 tooth extractions, and 5 months later she was finally well enough to get spayed. Georgie is a little fighter and just needed lots of love and a safe and healthy environment to get well. Today she is something of a neighborhood celebrity with her larger-than-life personality and distinctive howl, and she loves her big sister, Ellie, who I adopted later. She and her sissy sleep with mommy every night and they are my pride and joy!

Atta girl, Georgie and atta girl, mom Linda!! Many people wouldn't even take a second look at a dog with so many issues. It takes a special person with a big heart to open their home to a pet with a multitude of medical issues. It's sad that Georgie's previous owner didn't care for her . . . but it's a triumph for Georgie to pull through it all with her mom's love and devotion. That's a big victory for shelter animals everywhere. Congratulations, Georgie, on finding your perfect forever home. Many thanks, Linda . . . you're an amazing mom and for that, we're grateful.
---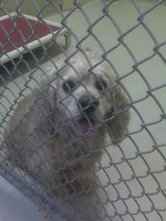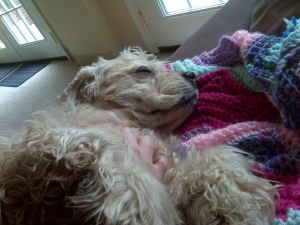 MAXimum happiness and contentment!!

Day in and day out seeing so many homeless pet come through our doors, it's the success stories like Max's that pull the workers and volunteers through. Check out what Sara has to say about her little boy Max:
Dogs like Max are the best stories for people who are on the fence about adopting from a shelter. I almost didn't adopt him myself because he was becoming ill and he had a low growl towards the other dog in his cage. He seemed a bit cranky, but when we got outside, he didn't really want to run and play, he just wanted to sit with his chin on my knee and have me rub his head. I made 4 visits to him while I was waiting for the process to be complete. When I finally brought him home, it was like he had been waiting for it his whole life and he knew exactly where he was.

Since that first day, he has NEVER had an accident or destroyed anything in the house and he's had free run of the place. He was a very sick dog but we got his ears, eyes and lungs cleared up and now everyone thinks he's the cutest thing! If I am eating on the sofa, he won't come up until I'm finished. If I am engaged in cleaning or working, he finds his bone and occupies himself until I'm done and ready for cuddle time. Whoever gave him up was either very foolish or very desperate.

He is definitely my best friend and I love the cuddles that I get and the "conversations" that we have. He is a completely different dog than he appeared on that first day. I can't thank PGAMD enough for taking him and bringing us together. I'd love to send you a picture of Max with his new siblings (two bengal cats that are part of his "pack").

Anything I can do to get the word out, just let me know! Shelter pets are worth their weight in gold!

We agree, Sara!! Shelter pets ARE terrific! Why buy when you can adopt and save a life? We are thrilled that Max has brought you so much happiness and that YOU gave him the second chance he so deserves.
---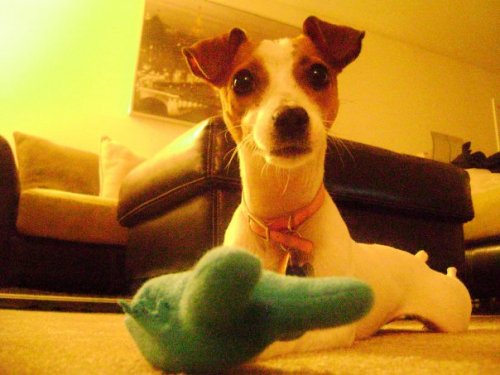 Great things come in small packages!!

Think a shelter dog isn't for you? Read this great update we got from one of our adopters, with the subject line ''Zoey is the BEST DOG EVER!! '' I recently adopted a rat terrier mix from your shelter. I decided to name her Zoey. I went to the shelter looking for a chihuahua, but when I saw her I knew she was it!! The first few nights at home were scary for her, but she soon broke out of her shell. Now all she does is run around and play ALL DAY. Sometimes, I can't keep up with her. She is a VERY good dog and she learns quick!! She loves all of her toys and she loves to run around outside. She is very good with other dogs, which is great. Here are some of her pics! Enjoy and thanks again!!

It's great to see that Zoey settled in so quickly and that she is now lovin' life (and her new home and family). May all our shelter animals get such great homes!
---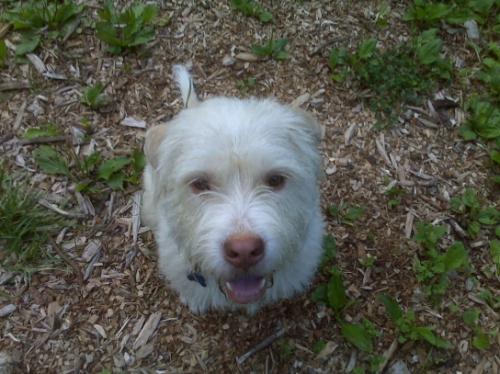 Good boy, Beauregard!!

Never underestimate the loyalty of a shelter dog . . . read this update from one of our terrific adopters: After almost 20 years of touring, teaching, and sound tech work, my husband and I decided to ''settle down'' and get a DOG! We had both had dogs while growing up, and enjoyed dog sitting for friends and family. We liked the unconditional love that dogs can bring, the companionship, the exercise, and we both felt strongly about adopting a dog from a shelter.

After work one day, I drove over to the PG County Animal Shelter, and was instantly drawn to a dog that resembled an underweight albino Muppet. His fur was patchy - revealing bright pink skin underneath, but he had intelligent eyes, a joyful spirit, and a sweet nature.

Adopting Beauregard was one of the best things we have ever done.

On August 17th, 2007, he woke me up from a nap by jumping on me and barking. He saved both of our lives that day from a fire that was rapidly consuming the back of the house. Those stories that you hear about dogs saving lives are true.

If you are thinking about adding a pet to your family, I urge you to visit your local animal shelter and to support The Humane Society and the SPCA.

The life you save could end up being your own.

P.S. Beauregard is now a healthy 72-pound mutt. We think he is a Spinone/Pit mix. He still looks like a Muppet.

Wow! We are so thankful that everyone is ok and that Beauregard reciprocated the favor of his adopters by saving their lives. Another wonderful update of how fantastic shelter pets are. The link to his mom's page is here: http://kindlingarden.wordpress.com/2009/02/17/dogliness-is-next-to-godliness/
---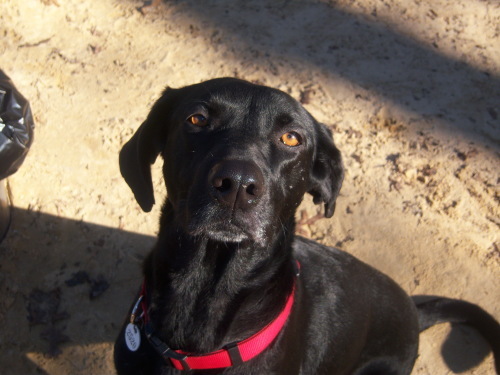 Annie found her forever home!

One of our featured pets found a home! We got this great update from her new family: Hi! Just wanted to let you know that our family was adopted by one of your featured dogs A304095 a 5 year old female lab, now known as Annie. She's settled right in, loves her new toys and doggie beds and is very, very generous with her kisses. We love her and we're very glad she's here. Adopting an older dog was just the right fit for our family.

Happy New Year to everyone at the shelter and a big thank you for all the help and advice they offered.

Annie's Family - Elyse, Steve and Alex

We are thrilled that Annie was successful in adopting her new family! And it's great when an adult dog brings much joy to her family.....please don't think that a dog won't bond with you unless it's a puppy. Annie, at 5 yrs old, teaches us all that older dogs give lovin' too! Well, Annie's year is certainly off to a happy new start....please visit us today to make another dog's dream come true!!
---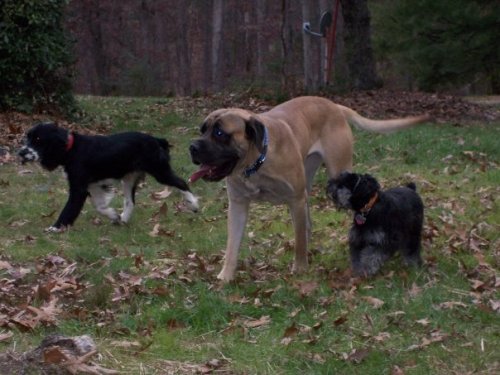 Meet Seamus . . . our biggest success story to date!

We got a fabulous update on one of our largest shelter guests! Meet Seamus……
I have been meaning to write to you all, to thank you for bringing our English mastiff (now named Seamus) into our lives. My partner Jennifer and I adopted him in early September of this year. At the time we adopted him, he had tested positive for heart worm and had a bout of kennel cough. The nice lady that facilitated our adoption asked that we give you all an update as soon as he was feeling better, so here we are!

Seamus is now a healthy and happy boy. He's even gained 25 (much-needed) lbs! He is the absolute p-e-r-f-e-c-t dog, without exaggeration. He was house trained from the moment we adopted him and hasn't had an accident inside the house (okay, he thought our Christmas garland was a bush and decided to mark it...but that doesn't count). We take him everywhere with us, from farmer's markets to election night parties, and he gets along with everyone. He is the favorite customer at our local pet store, and the owner knows him by name and takes him from us (to love on him, although we're pretty sure she'd love to bring him home) while we shop. He is wonderful and gentle with children, and parents are constantly bringing their tots up to pet him while we're out on the town. He absolutely LOVES other dogs and we've have taken him out on lots of play dates. The enclosed picture is of him (in the middle) with his two best dog buddies, at our friend's farm. He runs around with them for hours and we all have a ball watching them. He also has taken to hiking with us. His first hike was along the rocky crags at Great Falls and he loved it! He also has taken quickly to being a "grand-dog" and is spoiled by both of our families (most of our Christmas gifts from family this year were for him!).

We thank you all so, so much for your part in connecting us with this great dog. As soon as Seamus is settled, we look forward to returning to your shelter to find him a brother or sister.

Best,
Burke and Jennifer (and Seamus!)

How awesome is this update?! If there's still anyone out there that doubts shelter animals make good pets, Seamus would like to have a chat with you. Congratulations, Seamus, Burke and Jennifer for finding each other! We wish you years and years of happiness!
---

Jubilant Jack!!

You think you had a great holiday? I bet Jack will tell you his was better! He was a smart, handsome, sweet boy who ended up in a crowded shelter in December . . . and now he's in a loving, forever home with an adoring mom, big brother and three kitties. Not too shabby! Jack's mom found him through a Craigslist posting that one of our fabulous volunteers, Sharon, posted. Sometimes fate just has a way of putting all the pieces of the puzzle together and things fall into perfect place . . . Jack's perfect place is a loving home in Virginia. Check out what Jack's mom, Mindy, has to say: I live in a rural area, about 40 miles west of DC in Virginia and was mainly looking in the county shelters around my town. The only reason I went to PG County is because of your many great posts. The first day I went, on December 5th, I saw this dog and was taken by his cute face. I didn't pay too much attention to him, but did put him down on my "list" of maybes, but when you posted this ad after I had already returned from the shelter, it reminded me of him once again and he was moved up to the top of my list. I went back the next week and he was still there, so I put in an application. Well, yesterday I brought "Jack" home and he's the perfect dog. We love him to pieces and he gets along great with my other dog (which he met at the shelter) and my three cats (well, he doesn't bother them, but they're still not too sure about him), he's already housebroken, knows his manners along with a few tricks. He now lives in the country with a huge fenced yard and a new dog brother, whom he adores. The only thing we're working on right now is trying to get him to realize his name is "Jack", which I know will take time.

Anyway, sorry to ramble on and on, but I just wanted to let you know that Jack and I truly appreciate you bringing us together. We're going to love him forever!

Please keep up the good work, and thank you so much for helping out all the dogs and cats in the PG County animal shelter and everywhere else!

Nothing makes us happier than celebrating the good fortune of our beautiful animals. Want to make a difference in an animal's life, like Mindy made in Jack's? Please come visit us and make more animals' dreams come true!! You won't regret it . . .
---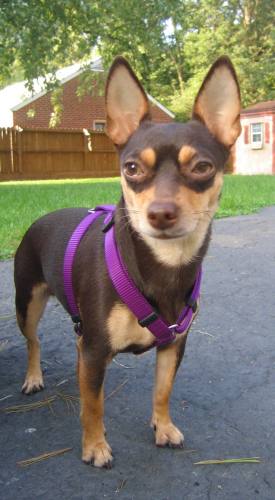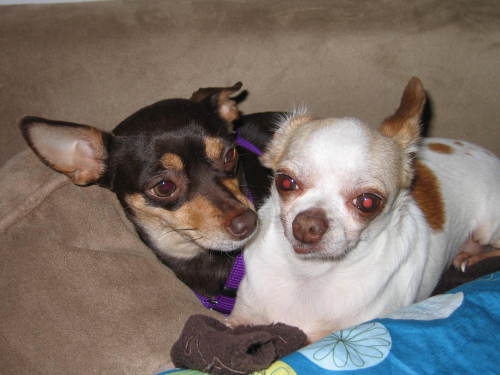 Lucky Little Lola!

Check out Lola's pictures and update from her proud mom Jessica: I adopted Lola in September 2008. She is such a great dog and has been the perfect friend for my other dog, Tippy, and addition to the family. She goes to dog day care twice a week and enjoys playing with other dogs. Everyone there loves her. Her favorite spot is on a pillow on the couch. She was a ballerina/princess for Halloween since she is very good at standing on her back legs and doing a dance (usually in hopes of getting food). I wanted to share some photos of her from these past months. Enjoy!

We are so excited that Lola found such a terrific home and has brought them much joy and happiness. It's always wonderful to hear from our adopters. Congratulations, Lola and enjoy your wonderful new life! You're an inspiration for shelter animals everywhere.....dreams do come true!
---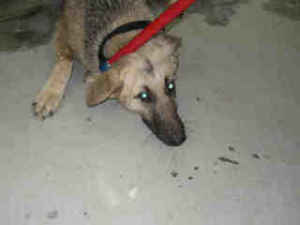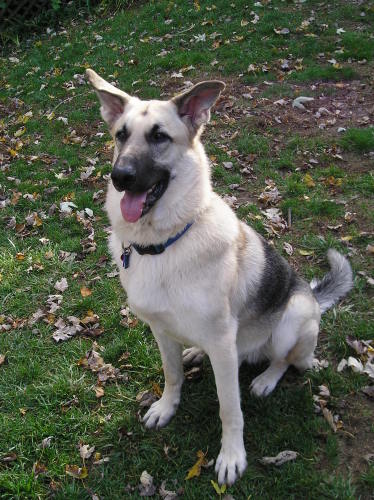 Kaiser . . . from rags to riches

From cowering on a catch pole to confident Kaiser! Meet the dog we knew as Tiger. Brought into the shelter in late May with many other dogs, he was so very thin (about 66 lbs, way too thin for a dog his size) and not well-cared for. A guardian angel must have snuck in the door with Tiger because he came out of his shell in the shelter and he quickly became a staff and volunteer favorite. As his luck would have it, his mom was perusing Craigslist one day (looking for crafts) and found Tiger instead!! The rest, as they say, is history.

He was adopted from us on June 13th. At our adoption event on November 8th, Tiger (now known as Kaiser) and his mom, Kris, came by for a visit. WOW....it was hard to believe it was the same, skinny, timid boy. He's gained about 20 lbs and is obviously in love with his mom (you would be too, if she brought along some cooked chicken to show off how smart you were!) Kaiser knows sit and down and if you say 'tell me something', he does!! I just so happen to speak 'dog' so he told me 'I LOVE my new home and the workers at the shelter for keeping me safe and happy until mom Kris and dad Don found me'. Honestly....I'm not making that up, I really understood what he told me! When Kris sent in some beautiful photos of him, she had this to say Oh he is SUCH a blessing. I don't think I have ever met a creature with such a big heart . . . and so much love to share!!

It is very obvious that Kaiser is in a wonderful, loving, forever home....with parents who adore him. We are all so thrilled at Kaiser's good fortune and are very grateful to Kris and Don for loving him so much! Kaiser shares his home with a beautiful German Shepherd sister named Bourbon and a cat named Buddy. Click on his photo below to go to his success story page. You won't believe what his mom caught him doing with Buddy....she got it on video, so he can't deny it! Um....he used to be AFRAID of cats. Amazing how a little love, patience and compassion can help you overcome your fears - huh? Welcome home, Kaiser. We all love you and are so happy for you!
---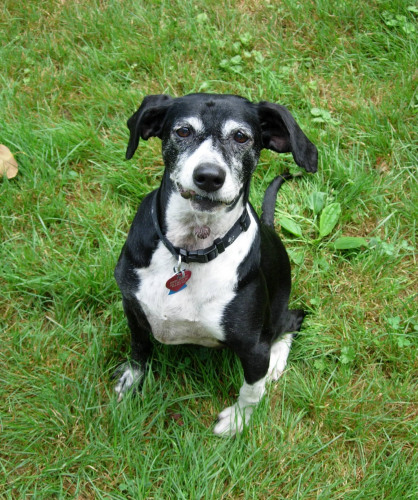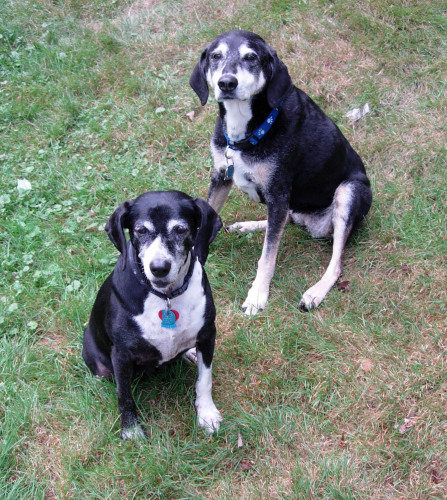 Lucky little Phoebe . . . a perfect success story


*We are very sorry to hear of Phoebe's passing. Her family loved her for undoubtedly the best years of her life and we are forever grateful to them. Pheobe - you will always have a special place in our hearts.

If you don't think a senior shelter dog is for you, maybe Phoebe's mom's testimony can convince you otherwise. Little senior gal, Phoebe, was in our shelter in January and February, 2008, and was finally adopted into a tremendous home with a loving mom, dad and big sister, Tischa. Pheobe's mom wrote me on the 6 month anniversary of adopting Phoebe and had this to say: I thought I'd give you the 6-month update on little Phoebe! I can't believe we've had her 6 months - in some ways, it seems like we've had her forever because she's such a member of the family now. She's so happy, really enjoying life. She and Tischa (our other dog, who will be 15 in a couple weeks!) get along really well and seem to enjoy each other's company. We take both dogs everywhere - including to a company picnic last Friday, and to an outdoor concert last night - and everyone remarks on how sweet they are and fusses over them. The girls LOOOOVE going to Grandma's house, partly because she makes them mini meatloaves for their dinner when they visit. I think we're really lucky to have found her - she's so well behaved, sweet, and good with everyone. She's the poster child for shelter dogs and second chances, I think!

Sounds like little Phoebe is living the good life . . . if all our shelter animals find a home half as great as hers, they'd all have wonderful lives! Thank you to Phoebe's mom for the terrific note.
---
WE ARE FULL!!! With the uncertain economic times, some folks aren't able to afford their animals anymore. If you're looking to bring an animal into your homes and lives, please consider saving a shelter animal before looking at breeders or (ugh) pet shops. PLEASE help our deserving animals get their second chance at a happy ending.

Shelter overcrowding wouldn't happen if

1. People SPAYED and NEUTERED their pets.

2. People would AVOID pet stores and backyard breeders who only care about making money off the animals and breed and breed and breed, with no regard for the health and happiness and appropriate placement of the animals.

3. Keep your pets for life. If you are having behavior problems with your animals, enlist the help of a trainer. Stop blaming the animal and ask YOURSELF what you can do to remedy the problem.

4. Support your local shelters and rescues. Donate supplies, your home (rescues ALWAYS need good foster homes) and your TIME.....shelter animals need your attention and a walk or a pat on the head or even a treat.

5. Please do all you can to make sure your aging, senior pet is well cared for until the end of their life.......shelters are so stressful for the animals ESPECIALLY the senior ones. Are you really sure you want to put your aging best friend through that trauma? Can't you make some sacrifices to keep them safe and comfortable in your home until it's their time to move on to the rainbow bridge? Be there for your animal when it's time to say goodbye.....your animal wouldn't abandon you in YOUR greatest moment of need.

The above written by a concerned volunteer and is not an official statement of the PGAMD
---
WISH LIST
Can't adopt or volunteer? You can help the animals by donating items from our donation wish list! Click HERE to see our current needs.

We can also use blankets and towels, to keep the animals comfortable in their kennels. Please bring your used, clean blankets and towels to the shelter for our animals to sleep on and cuddle up with. The animals also appreciate toys and treats to help them pass the time, waiting for their forever home.

And possibly even more than blankets and toys, the animals need your TIME! Please consider volunteering with us to help exercise and entertain our beautiful animals. They need belly rubs and chin scratches and folks to throw them a ball and dangle a stuffed mouse for them. The animals will compensate you for your time with tail wags and purrs and kisses . . . THANKS!!
---
SPAYING AND NEUTERING
PLEASE Folks . . . This is so important . . . have your pets spayed and neutered. There are simply too many animals and not enough good homes. There are many organizations that offer low cost spay and neuters. Please click here for more information: Low Cost Spay and Neuter info
Aside from preventing unwanted litters, there are also many health benefits from spaying and neutering. And no - your pet does not get fat when altered - lack of exercise and poor diet does that!!
---
ADOPTING AN ANIMAL
We are looking for great families for our wonderful animals! If you are thinking of adopting, now is the time. If you visit us and don't find the right animal for your home, please ask the adoption staff about submitting an open application. It gets you approved to adopt without listing a particular animal. Then, when the right animal is available, the application processing time is greatly reduced, since you already completed it!

OK....so you've been looking and looking and are ready to adopt. PLEASE check out these fantastic and informative links by Petfinder: Before you Adopt... Don't just jump into adoption blindly - this is a lifetime commitment you're signing up to.....10 - 12 - 15 years or maybe more! Educate yourself and make sure you are ready for the joy and, yes, sometimes challenges of adding a pet to your family. Thank you....

---
THINKING OF SURRENDERING YOUR PET?
If you are thinking of surrendering your pet, please think of other options so that you can keep your pet or have a trusted family member or friend care for your pet until you are able to adequately care for it. Thank you. Shelters get full and are forced to, unfortunately, euthanize animals. And PLEASE have your pets spayed and neutered...there are just too many homeless animals . . . don't bring anymore into the world.

If you are having problems with your pet and are considering bringing him or her to the shelter because you are at your wit's end, PLEASE visit this website first: Can we help you keep your pet?

Here's another site you can check out:


These two websites also have great video training tips on how to solve common behavior issues with cats and dogs.

The truth is.....the problem with overcrowding in shelters could be easily solved if your companion animals were spayed and neutered and if you kept your pets FOR LIFE! Include your pet in your family. Dogs and cats are social animals and need and want your attention! Give them plenty of physical AND mental exercise. Don't let them run loose outside where they can get lost or injured. Feed them a healthy diet. Take them to the vet annually for a check-up. Acknowledge them. Socialize them. Talk to them. Love them.

If more people followed these simple steps, we wouldn't have so many homeless animals in our shelter. Thank you.
---
RESCUE GROUPS
The Prince Georges County Animal Management Division is RESCUE-FRIENDLY! We are pleased to work with many rescue organizations. If you are a 501(c)(3) rescue and can help us get our dogs to safety, please call 301-780-7226 and ask to speak to the Rescue Coordinator. Thank you!

What is a rescue?
Often times you'll hear the expression 'gone to rescue'. I just wanted to take a moment and explain what that means, for those unfamiliar with these wonderful entities. A rescue is a non-profit group of volunteers that work tirelessly to save cats and dogs (and other animals) from euthanasia at shelters. Some animals don't receive any applications while they're with us. Sometimes adoption applications are rejected or are withdrawn, leaving the animal with few options. This is when rescues typically rush in to help save the animals' lives.

At the Prince George's County Animal Shelter, our rescue partners are worth their weight in gold! We appreciate all their efforts and applaud their dedication and compassion. Rescues pull the animals from our shelter, get them spayed or neutered if the animal is intact, then foster them or kennel them. Rescuers heal the animals' physical and emotional wounds. Many times animals haven't been socialized properly or have been abused and they need to learn to trust again. Rescue volunteers and foster families, who often have their own full time jobs and families and pets to care for, spend countless hours working to help the animals in their care and to place them in suitable, loving, forever homes.

Below are just a few of our rescue partners. We're not in competition with them . . . we work with them. Please . . . if you don't find the right pet for your family in our shelter, I encourage you to contact one of our fabulous rescue partners. They may have geographical limits, but it never hurts to send them a quick e-mail and inquire if you're in their area. Many of the animals in rescues are in foster care so their foster parent can fill you in on their personalities, likes and dislikes, commands they know and bad habits that still need to be worked on.

If you've been a regular visitor to our website, I bet you'll recognize many of our previous animals on these pages:

ALL-BREED RESCUES
Best DAWG Rescue
The Partnership for Animal Welfare (PAW)
Second Hope Rescue
SPCA/HS of Prince George's County
Lost Dog and Cat Rescue Foundation

BREED RESCUES
German Shepherds
Mid-Atlantic German Shepherd Rescue (MAGSR)
Virginia German Shepherd Rescue (VGSR)

Siberian Huskies and Cats
Pet Harbor Rescue and Referral

CATS
Fancy Cats
Cat Tails

And if you're not even looking to adopt right now but still want to help homeless animals, you can always help in other ways. Our shelter can always use donations of blankets and treats and toys for the cats and dogs.

Our rescue partners are always in need of donations, volunteers and foster homes so that more animals can be saved. Please contact them to see if you can be of assistance.

Adopt a dog from a shelter or rescue and you're saving two lives . . . the life of your new companion and the life of the next animal to fill that vacant kennel or foster home.

The animals are so grateful for all the unsung heroes out there who have a role in their happy endings . . . Thank you for all of your support!


---
Who We Are
The Prince Georges County Animal Management Division is the county shelter. We accept stray animals and animals from citizens who can no longer adequately care for their pets.
Mission Statement: To provide for the health and welfare of the County's animal population through enforcement of the Animal Control Ordinance, resolution of animal-related disputes, and the promotion of adoptions, licensing, spay/neuter and humane education.

---
Adopting a friend
Our staff will assist you in selecting the perfect pet for your household. We require that all members of your family, who will be living with the pet, come in and interact with the animal before making your final decision. If you already have a dog and would like to adopt another dog, we also require that you bring your current dog in to meet the one you want to adopt, for a dog to dog interaction. We want to make sure the dogs get along fine before you welcome the new one into your home!

---
Click to see our events!
Click here for a list of pets at this shelter
PUPPIES, PUPPIES, PUPPIES . . .
OK, folks . . . time for a heart to heart talk about those furry bundles of joy: puppies. Want to know how many times I hear 'oh - he's too old - I want a PUPPY', when showing someone a one year old dog with a beautiful temperament? Yup . . . lots of times. What upsets me is that it seems like people think a puppy stays a puppy! A dog is only a puppy for a small fraction of its life. When people say 'I only want a puppy' I fear that once the dog reaches adulthood, it will find itself homeless.

Ever notice how many young dogs are in shelters across the country, on any given day? So, ask yourself - if everyone wants a puppy, why are there so many puppies in shelters? I'll answer that for you! They are there because some people don't understand the tremendous time it takes to raise a puppy properly so that it matures into a well-behaved, healthy, happy and well adjusted dog.

Of course puppies are adorable and fluffy and cuddly and oh so cute when they nip on your pants legs and jump up on little Suzy and play tug of war with its leash when you're trying to walk it. But guess what . . . if you don't know how to properly correct all those behaviors, you could have an 80 lb dog who thinks it's ok to nip ankles, jump up on children knocking them down and is difficult to handle on leash.

I have seen many puppies adopted only to be returned in a couple months when, I guess, the cuteness wore off and the behavior issues got worse. If you are still convinced that you must have a puppy, please promise me that you'll get it enrolled in puppy obedience classes. These are great because they give the socialization that EVERY puppy needs and it'll teach YOU how to deal with common puppy behaviors, helping your dog on its way to become a valued and loved family member for his or her life. Thanks!

And one more thing . . . if you think you only want a puppy, take a couple minutes to meet some adult dogs just to compare. Notice how he's calmer, isn't nibbling at your fingers and already knows a couple commands? Guess what? He's probably already housebroken too. And while he may not know the formal 'heel' command, he sure does walk well on leash, doesn't he?



---

[Home] [Information] [Shelters] [Search]