Susan's Cats and Kittens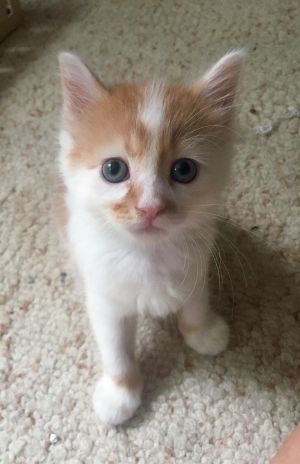 TO ADOPT, PLEASE CALL US AT 215-357-4946

***PLEASE HELP***
We are in urgent need of foster homes. Please help us help more cats and kittens!
OUR RESCUE IS DIFFERENT
Our adoptable kittens are in my home, where they are showered with love, toys, good food, and attention! Adult cats are generally housed at the spay/neuter clinic or at foster homes. Unfortunately, they must be caged when they are at the clinic, which is not at all acceptable but is better than where many of them were found. We also courtesy-post adult cats who are being given up from their homes. They are brought to my house so that you can meet them in a comfortable atmosphere for everyone and interact with them in a room without cages for as long as you want. When you come to meet our sweet kittens, you also get to interact with them as you would at home. All of the kittens are used to being with cats of all ages and with Harley. All cats and kittens receive all needed vet care including vaccines and spay/neutering (at appropriate age) and are totally ready to join their loving forever family. We get new cats and kittens in every week, so please call and check to see if we have the kitty you are looking for. We do keep waiting lists for specific types of cats and kittens that people are looking to adopt.

---
Find us on Facebook!
But please do not message us on Facebook. We don't check the messages and might miss yours. Please call us.
Adopting a friend
Please call 215-357-4946. We will obtain some information over the phone and make an appointment for you to visit the kitties.
Come Visit Us!
We are located in Churchville, PA. Visits are by appointment only.
---
Susan's Cats and Kittens
Churchville, PA 18966
Phone: 215-357-4946

Email: please call
Click here for a list of pets at this shelter

---

[Home] [Information] [Shelters] [Search]