Northern Lights Sled Dog Rescue, Inc.
A 501(c)3 non-profit public charity, where we are
KEEPING IT ABOUT THE DOGS!
---
Visit us on FACEBOOK
for the latest news, photos, adopter updates, etc.
---
Navigate our Site Using Links Below:

MEET THE DOGS!

Please be patient while the Pet List Scroller loads below.
---
This video was produced by students from Ms. Beal's 2nd grade class and Mrs. Huffman's kindergarten class at Burris Laboratory School in Muncie, Indiana. Ms. Beal has been a Northern Lights volunteer since our inception in January, 2004. The video was part of a service-learning project, "Sending Love to Homeless Huskies", sponsored by GenerationON. The kids did an amazing job, and also raised $419 for the dogs of Northern Lights. We hope you enjoy the results of their hard work as much as we did!
---
Northern Lights' Adoption Process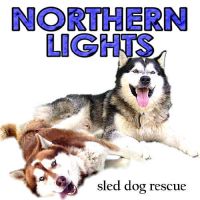 The adoption process for our foster dogs consists of a thorough screening including an Application, Complete Reference Checks, Vet References, and a Home Visit.

You must be 18 years or older, able to provide references and willing to have a volunteer visit your home to be eligible to adopt.

Want to take the first step NOW? To get started, just SEND AN EMAIL to request an adoption application! We will review your application to determine if there is a good match between your family and this dog, and may suggest another if we can offer a better fit in terms of lifestyle, experience, other pets, etc. Your application does not obligate you to adopt, nor does accepting an application represent approval of that application. All dogs are adopted under a contract which assures you of a total commitment to the dog's welfare, and to supporting you should problems or questions arise down the road.

All dogs placed for adoption are microchipped, spayed or neutered, up to date on all vaccinations, wormed, heartworm-tested, and on heartworm preventative.

to Request an

Adoption Application
---
UPDATE: We have continued to save hundreds of lives with our paid boarding program. We have not produced new videos, but 2012 & 2013 would have had as many faces as the videos below ... just DIFFERENT faces. Please support paid boarding to save lives with a donation today!
We adopted out 189 dogs in 2011! Of them, 114 dogs were saved from chains, abandonment or death in 2011 because donors supported our paid boarding program, which offers safety to a dog in need, even when we lack foster space. Please support our boarding program by donating to Northern Lights at PO Box 7281, Greenwood, IN 46142 OR via PayPal (link below)
Northern Lights is Not a Shelter.
We are a rescue organization and have no physical shelter. The dogs in our direct care are placed in foster homes or in paid boarding. Your support is needed to continue this boarding program, which accounts for roughly 65% of the dogs saved each year!
---
Why Rescue?
"Lassie, Cleo, Rin Tin Tin and Toto don't show up in rescue. We don't get the elegantly coiffed, classically beautiful, completely trained, perfectly behaved dog, We get the leftovers -- dogs that other people have incompetently bred, inadequately socialized, ineffectively "trained," and treated badly.
Most rescue dogs have had it. They've been pushed from one lousy situation to another. They've never had proper veterinary care, kind and consistent training, or sufficient company. They've lived tied outside, in a crate, or in the basement. They're scared, depressed and anxious. Some are angry. Some are sick. Some have given up.

But we are Rescue and we don't give up. We never give up on a dog. We know that a dog is a living being, with a spirit and a heart and feelings. Our dogs are not commodities, things, or garbage. They are part of sacred creation and they deserve as much love and care and respect as the next Westminster champion.
So please, please don't come to rescue in the hopes of getting a 'bargain; -- or, indeed, of 'getting' anything Come to Rescue to give, to love, to save a life -- and to mend your own spirit. For Rescue will reward you in ways you never thought possible. I can promise you this: a rescue dog will make you a better person."
-- Author Unknown
---
Adopting Your New Best Friend
So you think you want to adopt a Siberian Husky or Alaskan Malamute? The first question to ask, before allowing yourself to be swept away by the Siberian or Malamute's breathtaking beauty and winning smile is: "Is a Husky or Malamute really the dog for me?" These charming dogs present their share of challenges and, quite simply, ARE NOT for everybody!
For some great breed information on Alaskan Malamutes and Siberian Huskies, CLICK HERE
If you think you aren't quite ready for a Siberian (or Alaskan Malamute, consider adopting a mix! Quite often, the characteristics of another breed, when combined with those of the Siberian or Malamute, produce a delightful dog with many of the charms that drew you to a Husky in the first place, but with fewer of the challenges inherent to the breed. Husky/German Shepherd and Husky/Lab mixes, for example, are some of the finest dogs we've ever met! And finally, if you're still "on the fence", just Email Us for links to some terrific websites which will arm you - in an entertaining fashion, no less - with all the information you need to decide whether to bring a Siberian Husky or Husky mix into your life.
We are always amazed at how many people are unaware of the shattering statistics on the number of animals euthanized at shelters every day. Many are unaware that purebreds are "put down" just as often as loveable mixed breeds. Many believe (or want to believe) that friendly, adoptable dogs in shelters usually find homes. The truth, tragically, is hard to face . . . survival prospects for every dog that is in a shelter which euthanizes for space (or health, or any other reason) grow dimmer hour by hour, day by day . . .
EMERGENCY: Funds Desperately Needed for Life-Saving Boarding
Hard times in our nation mean even harder times for the family dog, as he or she is often one of the first "disposable expenses" cut from the budget. Even people who would NEVER consider surrendering a beloved family member are losing their homes and being downsized into apartments that won't accept pets.
Innocent, devoted family pets are being surrendered and dumped in staggering numbers. There are far too many for us to save with the foster spots we have available. Your donation today will make an immediate, life-saving difference for a death row dog. Boarding allows us to keep dogs safe temporarily until foster or permanent placement can be found. Boarding isn't cheap, but your dollars can be all that stand between certain death and a chance at a new life!
SAVE A LIFE and DONATE TODAY!
The videos below show NLSDR dogs saved between 2008 and 2010 (inclusive) ONLY because we had donations to fund temporary sanctuary in paid boarding. You won't BELIEVE the number of beautiful, happy dogs whose lives would have been extinguished without it.
DOGS ABOVE SAVED BY OUR BOARDING PROGRAM IN 2010
DOGS ABOVE WOULD HAVE LOST THEIR LIVES IN 2009 WITHOUT OUR BOARDING PROGRAM (And hard as it is to believe, YES, there were THAT MANY!)
DOGS ABOVE SAVED BY BOARDING DONATIONS IN 2008
The dogs whose lives are on the line RIGHT NOW thank you.
---
You Can Help!
The truth, quite simply, is that "rescue" does not exist without ADOPTERS! We are always in need of qualified adopters to provide loving homes to northern breed dogs in search of that special person or family who will love and cherish them forever. A dog who has found his "forever home" - whether it is one of our loveable fosters, or a dog running out of time in a shelter, is a dog no longer needs rescue!

Fostering ... The Gift of Life
Like most rescues, our "life's blood" is our foster families! We desperately need breed-experienced people who are willing to open their hearts and homes by offering temporary placement to Siberians, Alaskan Malamutes, or northern breed mixes who are facing euthanasia or living in unsafe or unsatisfactory environments. Please email us for further information on fostering a homeless husky, or request an application to get the process started right away!
Volunteering ... The Gift of Time
Even if you can't foster or adopt, you CAN make a difference for a dog starting today! We need people willing to assist with a variety of tasks including running vet appointments, transporting rescued and foster dogs, writing profiles, conducting home visits, and more! Just tell us where your interests and talents lie, and we will be happy to put you to work! Experience with northern breeds is a plus, but we welcome any dog-lover who has a desire to contribute and a willingness to learn. Below are just a few areas where we can always use your help! EMAIL US for more information on Volunteering with Northern Lights!
| | | | | | | |
| --- | --- | --- | --- | --- | --- | --- |
| Pulling Dogs from Shelters | Transporting Dogs to Foster, Vets or Events | Assistance at Petco Adoption Days | Reference Checks & Home Visits | Fostering, Behavior & Training | Accounting, Website Mgmt & Professional Services | Your Imagination is the Limit |
Cash Donations ... The Gift of Hope
Can't foster or adopt, but
want to help one of our homeless furries?

For the old and weary dog, who has given up hope ... For the sick and shivering dog, desperate for healing ... For the broken dog, who has known only suffering at the hand of man ... For the cowering puppy crying helplessly for a chance to live ... For the abandoned, the frightened, the suffering, the lonely and the forgotten ... For those who might die without ever knowing kindness, or love ...
YOU CAN MAKE A DIFFERENCE.
---
We are always in need of cash donations. The homeless and unwanted dogs we pull from shelters almost always require -- at a minimum -- the full spectrum of vaccinations, treatment for parasites, and spay/neuter surgery. In addition, they often come into rescue with kennel cough, respiratory infections, malnutrition or other conditions associated with abuse, neglect, or life as a stray. They seldom have had the benefit of loving care from a caring owner, and thus rarely arrive in perfect health. Most importantly, we have a limited number of foster homes, so sometimes a kennel fee is the only thing that stands between a dog being euthanized in a shelter and our ability to offer emergency placement. Your donation, regardless of size, is always very gratefully accepted. There is no gift too small to make a difference. Even a little bit goes a long way ... $4.50 will pay for a month of heartworm preventative ... $7 will pay boarding for one pup for one day ... $10 will pay for standard immunizations, bordatella, or a rabies vaccination. If you have a bit more to give, $21 will pay for a basic worming ... $25 will pay for a heartworm test ... and $80 will pay for neuter surgery, including antibiotics and pain medication.
Northern Lights' minimal administrative expenses (postage, web hosting, insurance) are easily covered by a small percentage of the income derived from adoption donations. This means that not one penny of your gift will go to administrative or other frivolous costs, and will be devoted solely to the care of the dogs awaiting their forever homes. If you'd like, you can even specify the dog (or dogs) you'd like to help by noting that dog's name on your check. We have volunteer legal and other professional services. Our volunteer base absorbs the costs associated with long distance phone charges, gas for transports, food, toys and treats for the dogs. This means your donation will go to costs directly associated with "buying time" for a dog who has run out of time at a shelter, or helping sick dogs become healthy, strong, and ready for adoption.
WE RECEIVE NO GOVERNMENT FUNDING.
Northern Lights is a 501(c)3 not-for-profit corporation, EIN #14-1981482.
Your donation is tax deductible!
TO DONATE ONLINE,

Click on the "Make a Donation " button below to send your gift to the dogs via PayPal ... it's safe, it's easy, it's secure!

If you prefer to donate by CHECK, mail to:

Northern Lights Sled Dog Rescue

PO Box 7281
Greenwood, IN 46142-6423
---
At Northern Lights, We're KEEPING IT ABOUT THE DOGS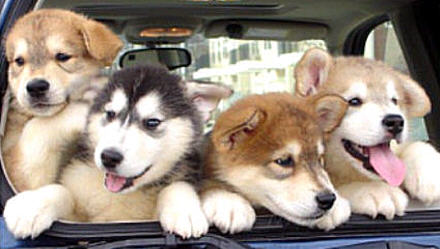 Northern Lights Sled Dog Rescue is a group of committed and experienced rescuers who came together because we wanted to stay true to our shared passion and priorities and keep our rescue about helping dogs. We maintain excellent working relationships with virtually all the leading northern breed rescue groups in the Midwest and Great Lakes regions. We are also proud affiliates of the Alaskan Malamute Assistance League, a 501(c)3 non-profit charitable organization recognized by the national breed club, the Alaskan Malamute Club of America.
Our mission is to advocate for and/or rescue stray, abandoned, displaced or abused dogs; in particular, northern breed dogs facing euthanasia in Midwest/Great Lakes region shelters. Our goal is to place Siberian Huskies, Alaskan Malamutes, and northern breed mixes in loving, experienced, and secure homes with people who understand and celebrate the unique characteristics of their breeds.
Northern Lights is the largest rescuer of Northern Breeds in Indiana. Since our inception in January, 2004, we have grown in leaps and bounds, having placed over 1200 dogs as of mid-2011. All of our Siberian Huskies, Alaskan Malamutes, and northern breed mixes are adopted to homes that are thoroughly screened and investigated to ensure the best possible match for each individual dog in terms of the new guardian's experience, lifestyle and home environment.
At Northern Lights, we continually "work smart" to save lives. Our scope and range is not geographic in nature, and is limited only by our own creativity, persistence, commitment, and bonds built within the solid network of knowledgeable and hard-working volunteers and rescue partners we have in surrounding states. The fact is that -- despite the growing rescue movement in the Great Lakes region (Indiana, Ohio, Illinois and Michigan) -- the number of abandoned, surrendered and suffering dogs is far too staggering for rescues to handle, particularly if the effort is limited to the confines of individual rescue programs. One of the toughest struggles in rescue is accepting that we can't save them all, but we refuse to quit trying, and we work diligently and creatively toward saving as many as we can by tackling the problem from every angle. We work in concert with our rescue partners in the Midwest/Great Lakes region every day to ensure the most effective placement of the greatest number of dogs. If a dog is adopted into a great home, we don't care "whose" dog it is -- we're just happy that dog has been saved and that his or her rescue slot can be given to another in need! If we can assist in ensuring (through posting and screening) the responsible placement of a found or owned dog who will otherwise face the trauma and uncertainty of being dumped in a shelter, we are here to help. This is not a "fee for service" proposition, and we will not solicit a donation for just doing our job. It's about helping dogs.
If you don't see the dog who might best fit yourself and/or your family on our Pet List, we encourage you to visit other area rescues and shelters on the web or in person. Why do we refer you elsewhere? Because the bottom line is helping dogs.
---
Helping You Keep Your Dog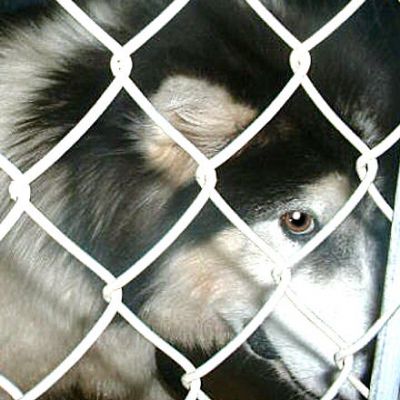 Let us go to work for you today, whether you want help finding the dog who is the best fit for you, or you need assistance with issues to help you keep your current dog, or you need help for a dog who would be better cared for in another home. EMAIL US for information on how we can help.
What are the most common reasons people surrender dogs to shelters? Surprisingly, they include easily-resolved issues such as "no time", "doesn't get along with other pets", "can't housebreak", "barks", "allergies", "moving" ... the list goes on and on. If you are considering giving up your pet for any of these reasons, there's some great practical advice (and even more links) that can help you keep your dog in the loving home he or she already has!
Just CLICK HERE to go to "Can we help you keep your pet?"
---
Past Dogs Helped by Northern Lights Sled Dog Rescue
CLICK the link below to see our success stories!

Our Adopted Pets

---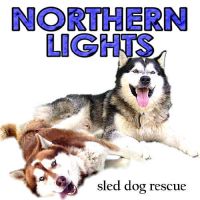 Northern Lights Sled Dog Rescue
PO Box 7281
Greenwood, IN 46142-6423
General Info, Fostering & Urgent Dogs: Katylied2@aol.com
to Request an
Adoption Application