WE ARE IN DESPERATE NEED OF DONATIONS! One of our long term residents, Skittles, required extensive gall bladder surgery at a "specialty veterinarian clinic," While the surgery went very well, her recovery was slow and she had diarrhea for nearly 3 weeks despite using several medications. She was beginning to improve and getting back to being her old silly self when she "threw a clot." in her left shoulder. I rushed her to our own vet and was completely unprepared to hear the clot had blocked all blood flow to her right leg and the limb was completely "dead." I was even more shocked (and still broken-hearted to this day) to hear nothing could be done and she had to be humanely euthanized. It just seemed so unfair that she'd endured the difficult surgery & recovery only to lose her life.. Her vet bills total more than $4'000.00! After losing our brave little girl' we took on another badly injured dog, "Baby." This little Shih Tzu boy had been badly abused and neglected. His right eye had been punctured and a thin wire was wrapped around his left hind leg so tightly it cut through to his tendon! Thanks to the vet & staff at St. Louis County Animal Control, he has healed beautifully' although his eye did have to be removed and will be ready for adoption soon.. If you wish to make a donation, please scroll down to our " "PayPal" button and follow the simple instructions. Thank you and God bless!
Please click on this link to "LIKE" us on FACEBOOK: www.facebook.com/AngelAcresAnimalRescue.
ADOPTION EVENTS:

MEET OUR ADOPTABLE DOGS! We will be at the new Creve Coeur (MO.) PETCO located in Dierberg's Heritage Center at Olive Blvd. and Ross Rd., 63141. (To be announced) from 1am - 3pm in the DIERBERG's HERITAGE CENTER @ OLIVE BLVD. (Approx. 1 mile west of HWY 270 & Olive Blvd junction). This is a "MEET & GREET" ONLY, We do NOT do any on the spot adoptions.
NEWS: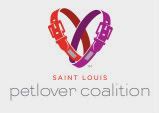 Angel Acres is honored to be part of the newly formed "St. Louis Petlover Coalition!" The coalition was originally brought together by a team at the Nestle Purina PetCare Co. This groundbreaking initiative represents the 1st partnership of it's kind in the St. Louis area among rescue groups, shelters, veterinary organizations and City and County health departments. For more information, please go to: www.stlpetlover.org

Photos from the 6/9/09 Press Conference in Keiner Plaza. Lisa Knapp, Director of Angel Acres, is directly to the left (as you look at the screen) of Mayor Slay.

Video from the press conference. The white French Bulldog puppy is one of ours!
---

[Home] [Information] [Shelters] [Search]