ADOPTION EVENTS:

MEET OUR ADOPTABLE DOGS! We will be at the new Creve Coeur (MO.) PETCO located in Dierberg's Heritage Center at Olive Blvd. and Ross Rd., 63141. Saturday Oct. 26th, 2013 from 1am - 3pm in the DIERBERG's HERITAGE CENTER @ OLIVE BLVD. (Approx. 1 mile west of HWY 270 & Olive Blvd junction). This is a "MEET & GREET" ONLY, We do NOT do any on the spot adoptions.
NEWS: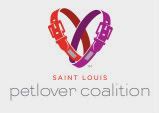 Angel Acres is honored to be part of the newly formed "St. Louis Petlover Coalition!" The coalition was originally brought together by a team at the Nestle Purina PetCare Co. This groundbreaking initiative represents the 1st partnership of it's kind in the St. Louis area among rescue groups, shelters, veterinary organizations and City and County health departments. For more information, please go to: www.stlpetlover.org
Photos from the 6/9/09 Press Conference in Keiner Plaza. Lisa Knapp, Director of Angel Acres, is directly to the left (as you look at the screen) of Mayor Slay.
Video from the press conference. The white French Bulldog puppy is one of ours!
---

[Home] [Information] [Shelters] [Search]