Miss Kitty's Cat House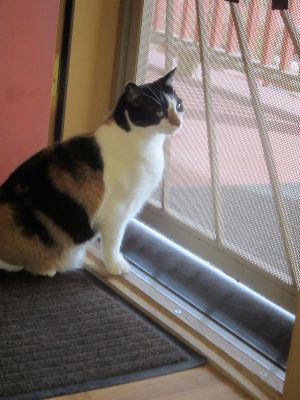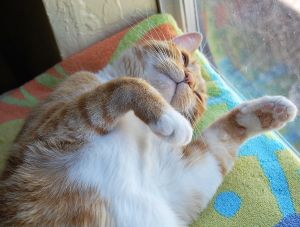 " THERE ARE TWO FORMS OF REFUGE FROM THE MISERIES OF LIFE: MUSIC AND CATS "
CAT HOUSE
Miss Kitty's Cat House celebrated the grand opening of their house on June 27th, 2010. Please visit us at 302 N Alarcon, on the NW corner of Alarcon and Sheldon.
News
Miss Kitty's Cat House is NOT a long term boarding facility and NOT a sanctuary but a house where cats live 24/7.

We are in need of foster homes for adult cats and kittens. We also are in need of volunteers to do cleaning duties at the house, do adoptions at Petsmart or the house, or participate in our fundraisers throughout the year. For more information please call 928-445-5411 and leave a message if no one answers. Please mail any donations to Miss Kitty's Cat House, 302 N Alarcon Street, Prescott, Arizona 86301.




Who We Are
Miss Kitty's Cat House is a small non-profit, no-kill cat rescue and adoption facility, solely operated by volunteers and donations. We have been granted 501(c)(3) status by the I.R.S. Miss Kitty's is located in a small house at 302 N Alarcon Street in Prescott, Arizona, where approximately 20 adult cats live and play until they are adopted. The cats roam free in the house and are cared for by a variety of dedicated volunteers who come in daily. There are NO people who live at MK!

When you visit Miss Kitty's you will meet all of our cats on neutral ground, our cats are roaming free in MK.


Adopting a Friend
The cats and kittens in our program have all been spayed/ neutered, vaccinated and checked for good health (feline leukemia and FIV).
Come Visit Us!
We have open house for adoptions on Fridays and Saturdays from 11:00 AM to 3:00 PM. The rest of the week we are open by appointment only.
Make a Donation
Miss Kitty's relies on our friends to continue in our mission. Please consider making a contribution. We have recently signed up with Pay Pal to make donating simple and secure.
---
Miss Kitty's Cat House
302 N Alarcon St.
Prescott, AZ 86301
Phone: 928-445-5411
Click here for a list of pets at this shelter

---

[Home] [Information] [Shelters] [Search]