---
---
** Please be patient with us, we are volunteers, and try to respond to everyone as quickly as we can, but due to the volume of calls and emails we receive, we are not able to get back with everyone. **
WE ARE NOT A SHELTER - - THE ANIMALS ON OUR WEBSITE ARE BEING FOSTERED IN FOSTER HOMES THROUGHOUT THE MIDSOUTH AREA.
MidSouth Animal Rescue League
Most are being fostered in the Memphis, TN area.

---

YOUR DONATIONS HELP SAVE LIVES!
As always, our vet bills are high, and we need donations to continue to rescue, treat, and rehabilitate the animals.
Please Look For Our Complete Wish List Further Down This Page For Other Items You Can Donate

You can mail a check to us at:
MARL, PO Box 61, Red Banks, MS 38661
or
use paypal.com, send to midsouthpets@aol.com
---
The Humane Society of the United States estimated in October that between 6 million and 8 million cats and dogs enter animal shelters each year.
An estimated 3 million to 4 million are euthanized.
An estimated 3 million to 4 million are adopted.
---

WHY HER?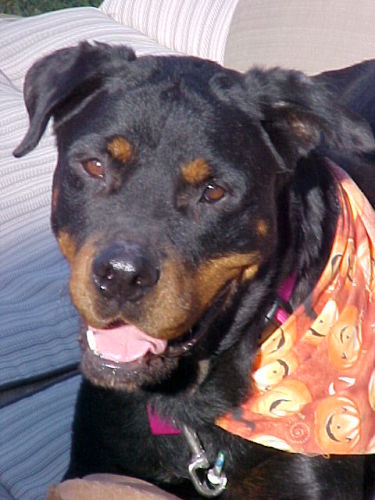 ---
PLEASE HELP MY HOMELESS FRIENDS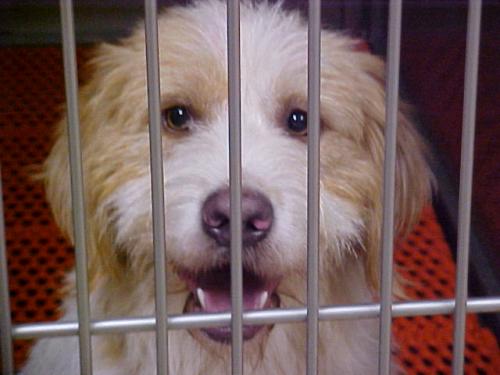 THANKS FOR YOUR SUPPORT!

So many of the animals we rescue are sick and malnourished and have never had anything soft, dry, warm, or a kind touch.

There is good news though -- You can help and it is very easy! There are so many easy ways you can help us.

One easy way you can help us is to join us in our Toy & Blanket Drive Program. As you can imagine, we have a huge Wish List, which we have included at the bottom of this page, but what we really need right now, are toys, used or new, and blankets, towels, and dog beds, used or new, and treats for the many animals that will be in our care and at the shelters we help.

Also, if you don't have time to round up items needed you can always donate through Paypal. It fast, convenient and secure. You can even find a dog or cat on our available list and designate your donation for that particular dog or cat. Click on the DONATE link below


OR for those of you who would rather mail a donation, our mailing address can be found at the bottom of this website.

It may not seem like much to you, but an old beat up dog bed, or a stained towel that is worn and frayed, or a stuffed animal that is past it's prime, is a big deal to us and believe me the animals don't complain about them not being new. Being able to provide these lonely homeless animals with toys and blankets actually help us get through the day. You can't imagine how good it feels to cheer up a lonely, scared dog with a ball, squeaky toy, or stuffed animal. Imagine what it is like to give a pregnant dog a nice warm blanket to curl up on to help her get comfortable and settled in. Imagine that you are a skinny, scared dog, that just came in from being on a chain your whole life, you've never had a kind word, or anything soft, and a nice person gives you a cool bath, good food, and a soft blanket, to sleep on. Some of these dogs have lived life on the end of a chain or come from an abusive home and have never had anything soft or warm, a kind word, or someone to love them. It is truly wonderful to see them play with a toy or curled up on a soft, warm blanket. These items can absolutely bring a dog out of it's shell or relieve them of the stress of being in a shelter.
---
MATCH PROGRAMS YOU MAY BE ELIGIBLE FOR

Many employers match, dollar for dollar, contributions to IRS-certified charitable organizations. Does your employer match your charitable contributions? This is an easy way to increase the value of your contribution to MidSouth Animal Rescue League! Check with your employer to find out if there is a Gift-Matching Program in existence and take advantage of it.

VOLUNTEER HOUR DONATIONS: Other companies have donation programs that support employee volunteer involvement by providing financial support to nonprofit organizations once an employee volunteers. The company makes a donation after the employee has volunteered a designated number of hours.

Please ask your company if they have a volunteer hour or matching gift program today.
---
ADOPTING A FRIEND
Thousands of animals die each year because irresponsible owners neglect them, let them breed or just decide they no longer want their animals. Owning a pet is a lifetime commitment. Our adoption program is designed to ensure the placement of our animals into permanent, responsible homes. Our adoption procedure and our screening process is very thorough. We make every effort possible to correctly match animal and human so as not to subject the animal to further rejection or abandonment.

Potential adopters are asked to complete an application, which includes personal information, personal and veterinarian references, and questions which will help us to determine which pet will fit best into your home and family, and must sign an Adoption Agreement. We are looking for homes that understand that adopting a pet is a 10 to 15 year commitment to love and care for this homeless animal?s needs.

Our adoption fee is $150.00 for dogs, unless noted otherwise. Adoption fee may vary depending on what shelter the posted pet is from. Potential adopters must complete an application and interview with an adoption counselor, and a home visit. Fenced in yards are required, unless otherwise noted by other rescue organizations, who have posted their dogs on this site, or fence requirement is waived by referral.

All animals have had vaccinations, spay/neuter surgery, heartworm testing and are current on heartworm prevention, and are microchipped. All dogs are kept in foster homes, inside, and are kennel trained.

Adopting a new family member should involve a well-thought out and deliberate process. This is not an impulse purchase. Please understand that we do not want these animals to be homeless again. We try to complete the process as quickly as possible and appreciate all the applications and will consider each and every one we receive.

*UPDATE* It is almost impossible to return everyone's calls and emails. We do try, but the volume we receive during this time is overwhelming. Voicemail fills up several times a day, and the emails are endless. Unfortunately, sometimes, applicants get caught in the confusion of these calls and we miss them. We are very sorry if we miss responding to you, and assure you it is an oversight and not intentional. For contacting us, email is always better. Some days we get 100 emails just asking us if a dog is available. This is very frustrating for us because we maintain a current website everyday. These emails and calls asking if a dog is available, how much the fee is, etc, consumes alot of our time that could be used in responding to local applicants. Most questions you have can be answered by reading our site. We do sincerely apologize for not being able to get to everyone and are sorry for any inconvenience we cause you.

We know how excited and anxious you are to adopt your new pet. We know it is hard to understand why the adoption process is so lengthy and may seem cumbersome to you. We know it is hard to understand why it can take awhile to get your call returned or your application processed immediately and we apologize for the inconvenience. We ask that you be patient and we ask that you understand that we are volunteers that receive more requests, phone calls, applications, and emails than we can possibly return in a day. We ask that you remember that we are absolutely overwhelmed with the homeless animals that need our care and attention. We ask that you remember that we are gone most of the day rescuing animals from shelters, taking them to the vet, doing home visits, processing applications, checking references, and doing adoption days and events, and the list goes on and on. One sick rescue can throw us off schedule. Please remember that we have families and pets that sometimes get sick and need our time as well.

Almost always, we receive many applicants for the same dog. In this case, we try to make the best possible match based on the information we have gotten during the application process. Sometimes the dog you're applying for might already have an adoption pending or may actually "fit" better in a different applicant's home. In this case, we will try to notify you as soon as possible and you may choose to consider another available dog or continue with the process for "pre-approval" on a future dog that becomes available. Approved applicants are contacted first.

NOTE: We prefer to adopt in the Mid-South AREA, usually no more than 1-2 hours away in driving distance. It is up to the foster home, how far they are willing to drive. We rarely adopt long distance, but will consider each and every application.

Thank you all for understanding our application process!
---
**We reserve the right to refuse adoption for any reason. Our first concern is the happiness and welfare of the animal.
We do not adopt out just to get rid of them. We do what is in the best interest for the animals.**
---
Save A Life . . .
Adopt A Senior Dog!
Senior dogs are often the first to be euthanized in shelters.
Go to: http://www.srdogs.com/Pages/adopt.ten.html to see
The Top Ten Reasons To Adopt An Older Dog

GREAT NEWS! CASEY GOT ADOPTED!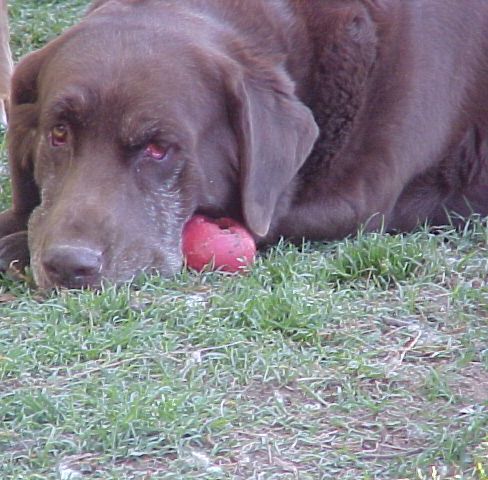 I FINALLY FOUND MY HAPPY ENDING!
---
---
UPCOMING EVENTS
YARD SALE FOR THE ANIMALS



If you have items you'd like to donate to help us with our sale, please contact us at 901/503-0162, email us at: midsouthpets@aol.com Thank you!
---
ARE YOU LOOKING FOR LOVE IN ALL THE WRONG PLACES?
Don't Forget To Check Your Local Shelter
---
PLEASE REMEMBER WE ARE VOLUNTEERS
We are volunteers working together to help these homeless animals. In some cases these volunteers have day-time and even night-time jobs which might not allow for an immediate returned phone call or email. Most calls are returned in the evenings. Long distance phone calls are returned last, due to the volume of local phone calls that we receive each day. At times we experience higher volumes of calls than we can reasonably return, so we have to go to Email Only. If you are not in the Mid-South AREA, it is always best to email first. Please be patient. We work very hard to help these animals and do the best we can. Thank you!
---
"Remember . . . true champions are those who see the world as it should be
and work diligently to make it so."
-- Wannda Turner, Northeast Arkansans for Animals
---
VOLUNTEERING
So many of you have called asking how you can help. There are so many ways you can help. We would love to include you on our email list as we send out needs and updates. If you would like to be added to this list, please email us at: midsouthpets@aol.com
---

GREAT NEWS - LOUIE GOT ADOPTED!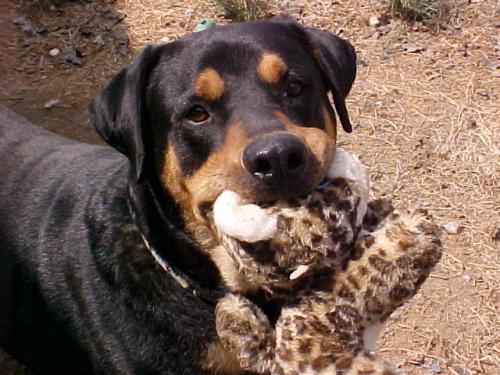 ---
THE ANIMAL'S SAVIOR
by Jim Willis
I looked at all the caged animals in the shelter ...the cast-offs of human society.
I saw in their eyes love and hope, fear and dread, sadness and betrayal.
And I was angry. "God," I said, "this is terrible! Why don't you do something?"
God was silent for a moment, and then He spoke softly.
"I have done something," He replied. "I created You."
---
HOW TO MEET OUR PETS
Some of our dogs and cats are in foster care and others are still being housed at the shelters. You need to fill out an application first. This does not obligate you to the pet. We cannot consider an adoption until we know something about you, which is why there is an application process. Please understand that we like to know who you are, and about you and your pet history, before setting up appointments. As you can imagine, it would be uncomfortable having total strangers come and go in your home to meet your foster pets. Upon receipt of an application, we can set up an appointment for you to meet your new best friend. We look forward to meeting you and helping you find your new pet.

---
---
ANIMAL WISH LIST
Volunteers! Volunteers! Volunteers!
Blankets of all Sizes
Kiddy Pools
Towels & Rags
Kongs
Dog & Cat Toys
Stuffed Animals
Treats! Treats! Treats!
Trash Bags
Cat Toys
Stainless Steel Water Pails & Bowls
FOREVER HOMES!
---
MEMORIAL & TRIBUTE GIFTS
In Loving Memory of Boomer
A very kind and thoughtful donation was made by friends and co-workers at Couch and Associates, in memory of Lee and Nancy Steadman's beloved pet, Boomer. "We know how much you loved Boomer and how much he meant to you."
Lee and Nancy Steadman donated a trailer full of items to the Yard Sale for the Animals in memory of their precious dog, Boomer. This donation helped raise money to feed and care for the many homeless animals in our care.
---
In Loving Memory of Bama
A very generous donation was made by Elaine Enis in tribute to her beloved Weimaraner, Bama. "In memory of my faithful friend for 13 years. His loving heart just stopped".

A very kind and thoughtful donation was made by Larry Enis in honor of their beloved pet, Bama.

A very kind and thoughtful donation was made by Iris and D.B. Johnson, in memory of Bama, beloved pet of Elaine and Larry Enis.

Larry and Elaine Enis donated items to the Yard Sale for the Animals, in memory of their beloved pet, Bama, which helped us raise money to care for the many homeless animals in our care.

A kind donation was made by Susan Popham: "In honor of Joseph York, and his adorable rescue dogs - Sniffles, Squiggles, Truffles, Pepper, Samson, and Cuddles - who all bring a good deal of joy to his life and those around him".
---
SPECIAL ACKNOWLDGEMENTS
Thanks so much -- to all of you who volunteer your time and money and support to us, we can't do what we do without you.
There are so many people to thank that we can't list them all. Please know that you are appreciated more than you will ever know. You are helping to save lives and provide comfort to homeless animals.
Dr. Kathy Mitchener, DVM, with the Angel Care Cancer Clinic for Animals . She has been great! She has done acupuncture on several of our rescues that had debilitating health problems. From dry eye to ruptured disk to paralysis, to behavior problems, she helped by doing acupuncture on these animals. Her compassion and dedication to help make these homeless animals comfortable is truly appreciated. You can read more about her and her acupuncture at www.angelcarecca.org
From great medical care to great customer service, Shelby Center Hospital for Animals is always there for our homeless animals. The staff there really do care about the plight of homeless animals. They treat our animals as if they were their own pets. They treat us with respect and work very hard to help us find homes for these animals. They are wonderful and we highly recommend them. Their clients are wonderful too -- many of their clients have adopted pets from us.
Dr. Amy Cooper, Dr. Jim Morse, Dr. Tammy Wright, and Dr. Parker at Shelby Center Hospital for Animals have been so great over the years. They've helped us through some very difficult decisions, and helped us save many animals. Our adopters love them and many choose to go there after they see the care their adopted pet received from them. Our rescues love them, and so do we. Their staff is wonderful and so compassionate. They are always so kind and treat our rescues like they were someone's beloved pets.
I don't know what we would do without Pearl & Pam at Pearly Pets Grooming. They donate their time to groom the animals that come in, who are matted to the skin, and need to be cleaned up. This would be a huge expense if it weren't for their support. Many times, they also help us find great homes for our homeless animals with their fabulous clients. Thanks Pearl & Pam!
We would like to say a special thanks to Hollywood Feed, who have helped us with adoption days, special orders, discounts, and using them as a drop off site for donations. We appreciate their support and love their staff. They are trained and are the most knowledgeable about what to fed your pet and can help you choose the right food for your pet and budget
Dr. Ruth Wilburn at Olive Branch Animal Clinic is one of my favorite vets. She has helped us through some very hard times and been there for us through it all. Everyone there is so kind and so caring with our homeless animals. The staff really cares and have helped with some very hard to place animals. They have held our hand through some very difficult decisions and I just can't say enough nice things about them. The staff is very rescue friendly, and volunteer and foster and rescue right along with the rest of us. Without their support we could not help treat the animals we rescue.
---
In Memory of Gail Lambert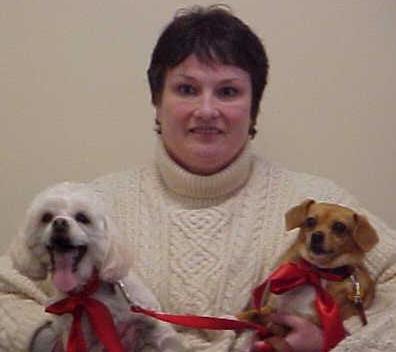 Gail was a wonderful mentor, co-founder, and great supporter of MidSouth Animal Rescue League. She helped us and many other rescue groups, by way of fostering, volunteering, and donating blankets. Many dogs were saved and given a second chance at a new life because of Gailís vision, tireless support, and devotion to homeless animals. Gail jumped in and volunteered for everything she could. It just wasn't an adoption day without Gail there.

I hope you are half as blessed as I was to have a friend as kind, funny, patient, and unselfish, as Gail Lambert. She was the definition of grace, and thoughtfulness. She was the most positive person I have ever met. Gail listened with her heart and lived with compassion. She always had words of wisdom, and especially home cooked meals for comfort for those of us in need. If a friend or even a stranger were in need, she would be the first in line to step up and offer help. I was always touched by her sincerity and compassion for those she barely knew. She never forgot anyone, or their dog. She remembered everyone.

Gail never met a stranger. She made friends with everyone she met. Whether it was in line at a grocery store, an adoption day, or a waiting room in the vetís office, she was always making friends. Gail loved people, loved loving them, and loved life.

Gail touched so many people, everyone she met, she greeted with kindness and generosity. I donít think there can be another person to match her, but we should all try. The best way to celebrate Gail's life is to live by her example of love, kindness, patience, generosity, and her dedication to helping others.

She was truly a saint. She cared for her husband and family and friends with complete love and devotion. She was so devoted to her husband Alan and loved him dearly.

My life will never be the same without her in it. I loved and valued her very much. Not a day will go by that I donít think of Gail. Iím a better person for having Gailís influence in my life.

Gail Lambert made the world a better place.
---
MidSouth Animal Rescue Leage
Phone: 901-503-0162

Email: midsouthpets@aol.com
www.midsouthanimalrescue.petfinder.org
WE ARE NOT A SHELTER - - THE ANIMALS ON OUR WEBSITE ARE BEING FOSTERED IN FOSTER HOMES THROUGHOUT THE MIDSOUTH AREA.
All photos are the property of MidSouth Animal Rescue League.
Unauthorized use is expressly forbidden.
Click here for a list of pets at this shelter
---

[Home] [Information] [Shelters] [Search]