Furever Friends
---
Our Featured Pet...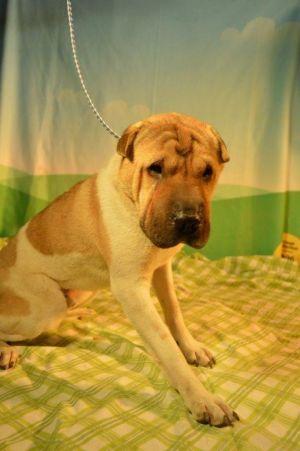 Dex is 11 months old and his owners could no longer care for him. He's a loving guy, a little shy with new people at first, then it's run, play jump in your lap. He's great with other dogs and was raised with kids. He is house and crate trained, walks pretty good on lead. He is neutered, mico chipped and current on his vaccinations. For an application please email Danita Schimmelpfenig/FUREVER FRIENDS at dognme62@gmail.com
Who We Are
FUREVER FRIENDS is a small rescue group dedicated to the many homeless and abandoned animals. We provide public education about responsible pet ownership, and available spay/neuter programs. Some of our dogs are owner turn-ins, some are strays that come from local shelters if their time is up and some are puppy mill dogs. We are devoted to rescuing, rehabilitating and finding new homes for unwanted dogs. Our main priority is to facilitate the rescue and adoption of stray abandoned, neglected, abused, and surrendered companion dogs and to place them into lifelong, committed, loving homes. Our dogs are spayed or neutered and microchipped, (or adopted out under a pre-paid spay/neuter contract if under 4 months of age), heart worm negative and given rabies, parvo/distemper and Bordetella vaccinations. Our dogs are also wormed, deflead and some receive extensive dental care.
Adopting a friend
FUREVER FRIENDS ADOPTION CENTER schedules appointments to see the animals available for adoption. An approved adoption application and a veterinarian reference check is required prior to visiting the foster home caring for the pet you wish to adopt. Please contact us at the email addresses or phone numbers below to request an adoption application and/or adoption appointment.
How can you support animal rescue?
1. Volunteer to become a licensed foster caregiver! 2. Account credit at Emporia Veterinary Hospital in Emporia KS 3. Towels and Blankets 4. Frontline Plus flea/tick preventative 5. Heartgard heartworm disease preventative 6. Bluestem Farm & Ranch Supply GIFT CERTIFICATES 7. DA2PP vaccinations 8. Drontal Plus dewormer pills 9. Amazon and 1-800-petmeds GIFT CERTIFICATES
Come Visit Us!
BY APPOINTMENT ONLY
---
Furever Friends (PS-3020-2012)
Box 321
Madison, KS 66860

Email: ADOPTION INQUIRIES dognme@madtel.net

Click here for a list of pets at this shelter

---

[Home] [Information] [Shelters] [Search]