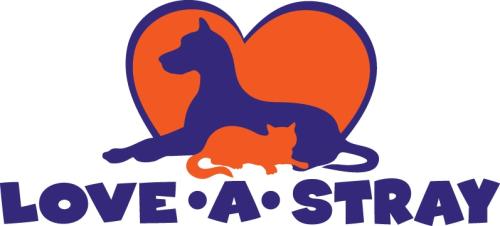 Who We Are and How You Can Help
Visit Cats/Kittens at Petsmart
---

Love-A-Stray Cat Division on Facebook

Love-A-Stray Dog Division on Facebook

---
Sorry - we can not accept any Cats or Kittens !
We DESPERATELY need adopters and foster homes for Cats and Kittens!
To view our complete list of Adoptable Cats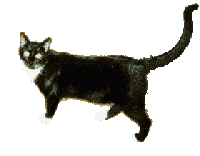 click here.

To view our complete list of Adoptable Dogs visit www.loveastraydog.com


Visit the new Dog Division Website www.loveastraydog.com

We DESPERATELY need adopters and foster homes for the Dogs and Puppies!
---

UPCOMING EVENTS

*
VISIT www.loveastraydog.com FOR DETAILS
Please visit us on Facebook !

---



PETSMART GREAT NORTHERN

CATS AND KITTENS AVAILABLE FOR ADOPTION EVERY WEEKEND AT:
THE GREAT NORTHERN LOCATION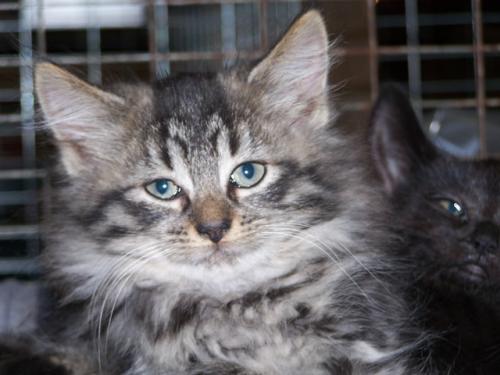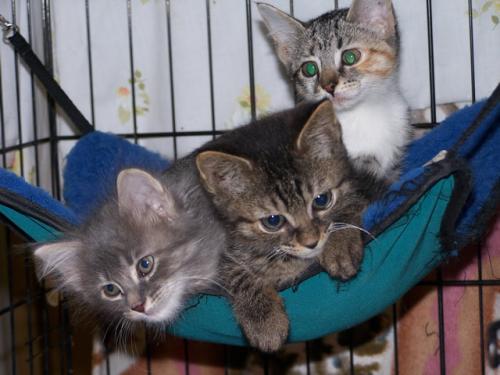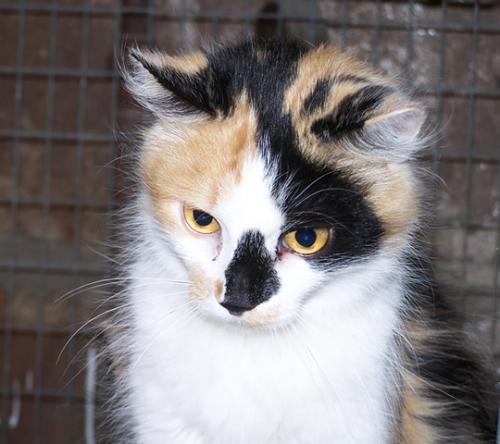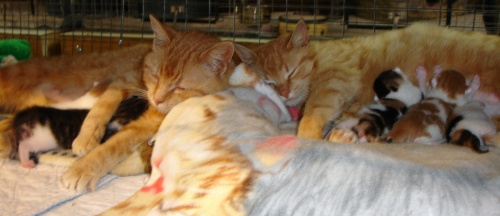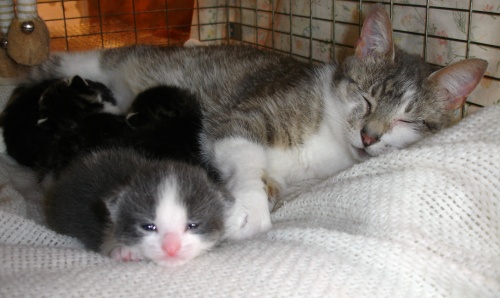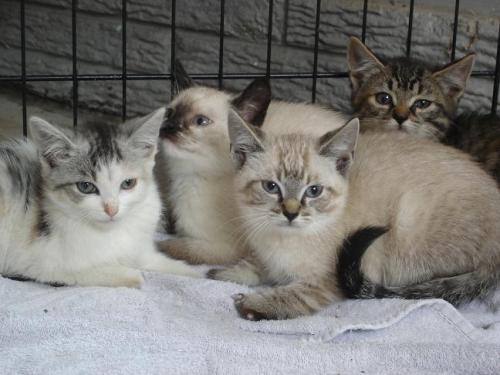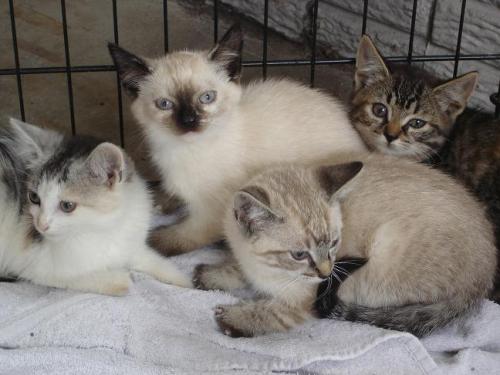 Contact LAS Regarding Cats and Kittens For Adoption:

loveastray@gmail.com

ADOPT A PET AND SAVE A LIFE !!!
---

We Need Volunteers!! - Please email us if you are interested in receiving a list of Volunteer Opportunities ! Help us save the Homeless Dogs and Cats!

Email us at: lasvolunteer@yahoo.com

Please Consider Becoming A Foster! Click Here

Fosters are the foundation upon which our organization is built. The more foster homes we have, the more animals we can save.
Our success directly correlates with the quality of our foster homes and the experiences our rescue dogs are exposed to during the transition from rescue to forever home.

We are able to recognize each and every dog's needs based on feedback from the fosters and as a result can compatibly match dogs with adopters.
Our success rate is high based on the dedication, determination, diligence, and love provided by our foster volunteers.
Anyone with the time and patience who wishes to reap immeasurable rewards and learn life lessons that can only be taught by a dog that has been given a second chance should consider becoming a foster! - Jill Francis


---
Love-A-Stray is a member of the Gordon Food Service (GFS) Partnership in Savings Rebate Program.
The program allows Love-A-Stray to earn up to 7% back annually on all foodservice purchases made at any GFS Marketplace.
Friends of Love-A-Stray may print and present a copy of the card at checkout OR mention Love-A-Stray at checkout and the group will be credited.
The closest GFS Marketplace Store is Sheffield, 5349 Abbe Rd, Elyria, OH 44035. Phone: 440/934-3001.
Thank you for your support


---

TNR Spay/Neuter
Low-Cost Spay/Neuter Services For Cats/Kittens
4 Pets Clinic
(440) 934-5353
www.4PetsClinic.com


Spay Neuter Clinic
4225 Fulton Road
Cleveland, Ohio 44144
Phone:(216) 398-1081





AVON PETCO ADOPTION EVENT WITH LOVE-A-STRAY
CAT AND KITTEN ADOPTIONS
FOR PETCO CAT AND KITTEN ADOPTIONS - CONTACT MARGE:
loveastray@gmail.com

Love-A-Stray is proud to be a
petco.com
Partner.
As a PETCO Partner Love-A-Stray receives commissions on sales referred from our Web site!
Please shop at PETCO by using the links on our LAS Web site.
Thank you for your support!
---
Who We Are:
Love-A-Stray Animal Rescue
Avon Lake Address:
Love-A-Stray
P.O. Box 125
Avon Lake, Ohio 44012

Avon Address:
Love-A-Stray
P.O. Box 422
Avon, Ohio 44011


Love-A-Stray is a non-profit, all volunteer, no-kill organization dedicated to helping homeless animals.
Since Love-A-Stray doesn't have a "physical" shelter and our animals are housed in foster homes, we do not have some of the usual operating expenses that would be required for a shelter. Consequently adoption fees, fundraising efforts, and donations go directly to a great cause - the animals!
Our four fold mission is to:
Lessen pet overpopulation by sterilizing adoptable animals and employing aggressive low-cost spay/neuter programs in an effort to provide financial assistance for families who otherwise would not be able to sterilize their pet.

Offer housing for unwanted, homeless animals and when necessary, provide medical treatment including emergency veterinary care.

Value the life of all rescue animals by providing innovative behavior rehabilitation, when applicable, and placing them from nurturing foster families into loving, compatible, permanent homes.

Educate the public on the importance of being an advocate for animals emphasizing humane treatment and sterilization.

Donations are greatly appreciated and put towards a very good cause! We need a variety of items to help care for the rescue animals. No donation is too small !! Our current wish list:
Sponsor A Pet Program. Just click on the "sponsor me" icon located to the right of the individual pet photo for each available dog or cat on petfinder!

Great way to personalize your donation to help feed or vet a specific homeless animal until their forever home is found!


WISH LIST

Large Trash Bags
Cash donations are needed for our medical supplies and vetting for the animals.
Gift cards for Costco's, Petco, PetPeople or Petsmart are a great way for us to choose specific supplies needed.

If you would like to mail a donation (Gift card, Check or Money Order) please send to the P.O. Box referenced below. You can "earmark" your donation for a specific "pet in need" or fundraising event !!
If you would like to donate something from our wish list referenced above, please email us for a drop off location near you or mail a donation to:
Love-A-Stray, P.O. Box 125
Avon Lake, 44012
We have a drop off location in Avon Lake at The Classic Image, located at
445 Avon Belden Rd/Rt 83 in the Landings Complex.
Contact Diane 216-990-8368 to schedule a donation pick-up

Please note: The donation contact number can not handle calls regarding cat or kitten relinquish.
Please email loveastray@gmail.com if you have a question about a cat relinquish
or stray cats/kittens - thank you !!

All donations go directly to the animals.
Our staff is entirely volunteer- we have no paid employees.
You will receive a Tax Deductible Receipt from our Non-Profit 501(c) 3 Organization for your donation.
Thank you on behalf of the Animals you have helped rescue !! Bow.. Wow.. Meow...
For more donation information, please contact us at: lasvolunteer@ahoo.com

We can always use
more volunteers and foster homes
; they are the heart of the organization. If you would like to
volunteer
or become a
foster
, please email us at:
lasvolunteer@yahoo.com
---
Resource Development


Chances are if you're visiting our LAS website, you are an animal lover and we (the humans in the organization) as well as the animals need your help!

We rely exclusively on fundraising, donations, and adoption fees to help us sustain our animal rescue efforts. Without incoming money, we are rendered helpless! If you have an idea as to how Love-A-Stray can raise much needed funds, please contact us! If you know of any applicable grants that Love-A-Stray may qualify for, please contact us! If you or an organization you are involved with is looking for a beneficiary for a fundraiser you are hosting, please contact us!

Any input or suggestions you may have are much appreciated!

Thank you in advance!

Contact - Grant writing and Fundraising :
P.O. Box 125
Avon Lake, OH. 44145
lasvolunteer@yahoo.com


---
How to Adopt a Friend:
Love-A-Stray members across Northern Ohio take in and rescue homeless cats, kittens, puppies, and dogs and prepare them for adoption into loving permanent homes. Our web team volunteers are always working and updating information about animals in our foster homes who need permanent homes. Love-A-Stray is a non-profit all volunteer rescue group. Most of our volunteers also have full time jobs in addition to their volunteer work, so we do the best we can to answer all inquires.

When we first hear from you, we will ask you some basic questions. You'll tell us who you are, where you live, what you know and don't know about the particular species of animal you are interested in, and whether you already have other pets. If you are interested in adopting a puppy or dog, we will ask you to complete an adoption application to ensure we can find your perfect match. Applications can be requested by emailing the volunteer listed for the puppy or dog you are interested in. The Love-A-Stray volunteer can provide the best information about the pet.

Please do not ask us to ship our animals out of state. WE DO NOT SHIP! We require adopters to fill out an adoption form and agree to the terms of our adoption contract. All pets are either spay/neutered or come with a certificate for a no cost spay/neuter. Young animals have their first shots and have been wormed. Our adoption fee just covers our expenses to provide the necessary spay/neuter and vaccinations for the animal.

We show many of our potential adoptees at local Petsmart locations. Please view our upcoming adoption events referenced in our option menu.