Protective Animal Welfare Society (PAWS)
---
Our Featured Pet...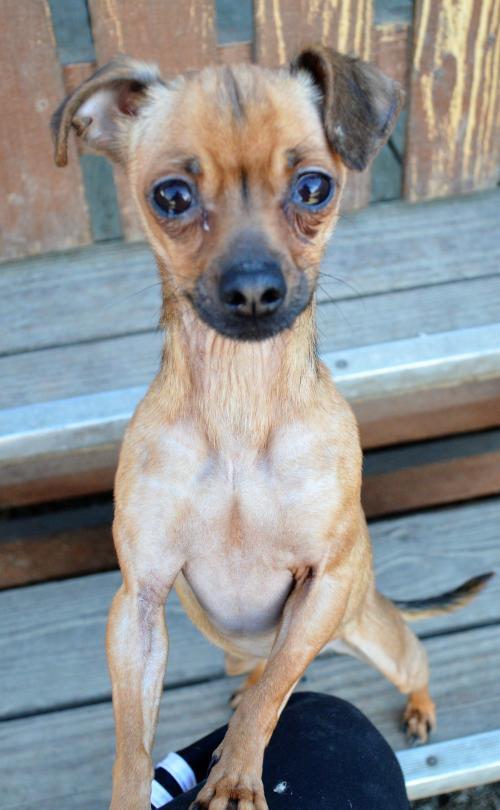 .

Sweet Lucy Goosey has personality PLUS! She is a little firecracker that will keep you entertained for hours. She is a true Chihuahua! She's small and lean and full of playful happy energy. She wants to be the boss so she will need an owner who lets her know who is actually in charge. We will not adopt Lucy to a home with small children. She is under 10lbs and small children make her nervous. If you are interested in giving this feisty little girl who thinks she's a Great Dane a loving home, please complete our online application which can be found at kcpaws.petfinder.com We require a completed application prior to setting up an appointment to meet our pets.

.



.


News
We do require a completed application prior to setting an appointment to meet our pets. Our online application can be found above or at kcpaws.petfinder.com We are located at 7833 Wornall in Kansas City Missouri inside the A Dog's Fun Playce facility.
Who We Are
We are a 501(c)3 non profit organization determined to work for the benefit of animals in need. Whether it be helping to find new homes for our adoptable friends or working in connection with local and City agency's to investegate cases of cruelty and neglect. We have a large facility and staff that is able to handle a wide variety of these types of issues as well as working with animals with behavioral, socialization, or training issues.
Adopting a friend
All dogs adopted from PAWS will be current on their vaccinations, spayed or neutered and microchiped prior to their release.
Come Visit Us!
We are housed inside of A Dog's Fun Playce located just north of 79th Street on Wornall Road. We are open 7 days a week. Hours of operation are 7am to 6pm Mon-Fri, 9am to 5pm Sat and 1pm to 3pm Sunday. Our dogs are available to meet you by appointment after completing our online application.
---
Protective Animal Welfare Society (PAWS)
7833 Wornall

Kansas City, MO 64114
Phone: 816-361-7829

Email: outlaw7148@yahoo.com
Click here for a list of pets at this shelter
---

[Home] [Information] [Shelters] [Search]