Jeff Tarpley Rescue, Inc. 501c3 Non Profit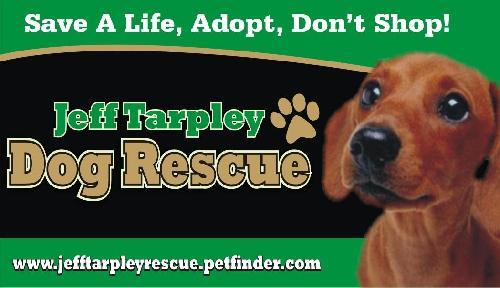 Texarkana Texas PO Box 282 Nash, Texas 75569-0282

---

To Apply for Adoption!

---

Our Marcus and Tufus...





Marcus and Tufus are dapple Dachshund brothers. They are 8 years old, Marcus and Tufus weigh around 16-18 pounds each. Both are fully vetted including neutered, vaccinated with rabies, both received dentals with Marcus losing 4 teeth, Tufus lost none, heartworm tested negative and received a Proheart injection for 6 months of heartworm prevention. Marcus had his left rear paw removed in the past. He walks and runs with his leg raised. They are ready for adoption.


Marcus and Tufus were rescued from the Allen Texas Animal Shelter after their owner went into a nursing home.


Marcus and Tufus are a bonded loving pair to each other who love other dogs and humans of all ages. They are quick learners, bond to their master quickly and enjoy every minute together. Really a perfect pair for any home life with limited stairs. They are potty, crate, and leash trained and currently in foster care in Conway Arkansas. In foster care they have been good family members, learning the routines of the home and getting along with other dogs. They are polite and loving boys.


Their adoption fee is $300 and they must be adopted together forever.

---
Jeff Tarpley Rescue is a full time rescue effort dedicated to helping animals. All animals for adoption are rescued from shelters or owner surrenders. Puppies under 4 months old are vaccinated and wormed several times. A spay/neuter contract is required for adoption. The vetting of an adult animal includes spay/neutered, shots with rabies, heartworm and parasite tested. Treatment of heartworms, dentals, cherry eye repair, mange, parvo exposure and broken limbs are some examples of what is done to save lives. Vet records come with adoption along with the last date of interceptor for heartworm prevention and frontline placed for flea control.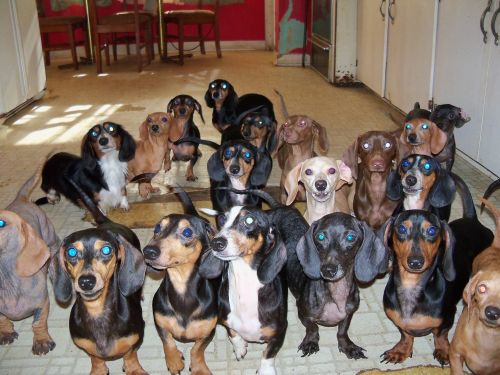 In July 2012 Jeff Tarpley and volunteers rescued 38 Dachshunds from a home in Texarkana Arkansas. This picture was taken in the kitchen as the door was open. The rescue effort was named 38 Special Dachshunds.
---
Jeff Tarpley Rescue, Inc.
Jeff Tarpley Rescue, Inc. is a 501c3 Non Profit. June 2007 Jeff started transporting rescued and adopted animals around the four states area. His first transport was an abused (GSD) German Shepard Dog out of Louisiana headed to Minnesota. His name was Wilson. Since meeting Wilson, we have driven 176,103 miles for the animals. Jeff Tarpley Rescue was founded May 28th 2008 on Petfinder.com. Over three thousand animals have been placed in homes across the United States. The mission is plan ole common sense, rescue, spay/neuter-gett'em healthy and find a wonderful home.
Jeff Tarpley Rescue Inc
Promote Your Page Too
---
Adopting a new friend from JTR...
Jeff Tarpley Rescue welcomes all inquires from home owners and condo, apartment dwellers. A completed adoption application and upon approval, adoption contract is required.
Residences in the 50 states and Canada with a minimum age of 18 years old are considered for adoption. Adoption fees depend on the expenses of vetting, treating and caring for the animal.
---
Never adopted before?
Everyone wishing to adopt an animal from JTR must complete an adoption application. This application asks for general information about the adopter, adopterís family, other current and prior pets and previous veterinary care. If you have never had a family pet before, follow up veterinary calls will be made during the year to insure the animal is being well cared for. Home visits are required unless the distance is too far for JTR or JTRís contacts. Pictures of the home and common ground are required. Once the application is approved the adopter may meet and or adopt any of JTR's animals. A signed adoption contract is required. Adopters with approved applications are top priority to JTR.
---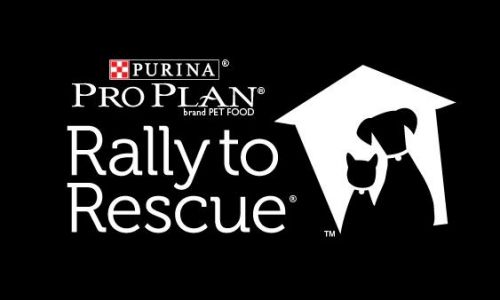 Jeff Tarpley Rescue, Inc. is an Ambassador with the Rally to Rescue program. The Rally to Rescue program, Purina Pro Plan brand pet food supports our rescue organization and many other rescues across the country. Our rescued K9's receive the nutrition and support needs until an adoptive home is found.

---

This entire rescue effort is dedicated to Jolly...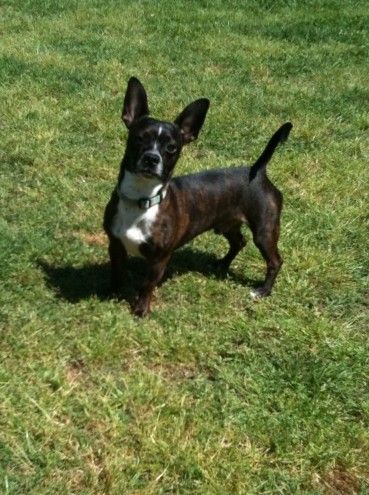 Jolly is a male, 6 year old Boston Terrier Dachshund mix. Jolly was adopted in November 2007 from a New England Boston Terrier rescue. He was my first foster. Jolly was rescued from a Dallas Texas shelter. I failed fostering 101, as Jolly stole my heart. The time spent with Jolly I have found he and I are a lot alike. We stand up to everything we believe in. Big or small, it just doesn't matter. Jolly can be found riding shot gun in the van as we travel, pulling K 9's out of shelters. JTR


---
Jeff Tarpley Rescue
Texarkana Texas PO Box 282 Nash, Texas 75569-0282
(903)-490-2959

---