**


For more information, please email: vicky@iamra.org  



Be sure to read the IAMRA NeWoos !!!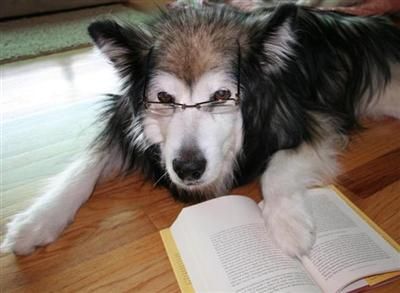 Our Snail Mail Newsletter... If you would like a copy, send an email to 'his' assistant, vicky@iamra.org, along with your snail mail address, and our Malamute Editor, will add you to the mailing list!.






Do they tug on your Heart-Strings?


Are you interested in Malamutes and Rescue?
"Our E-Group" is for IAMRA adoptors and supporters!
Send an email to vicky@iamra.org if you would like to join the fun and the smiles!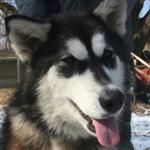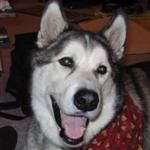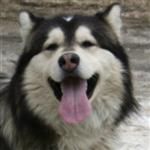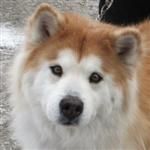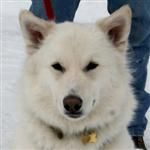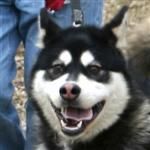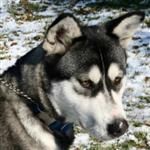 Adopting a friend...Means a Hug Furever more...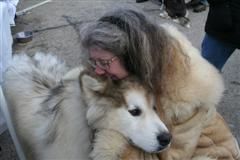 Each Alaskan Malamute has an adoption fee, which covers some of the expenses of the dog while it was in rescue (medical expenses, feeding expenses, boarding expenses, etc.). Adoption fees are as follows:
$200 for adult dogs, $250 for puppies under 12 months, and $100 for seniors 8 and over.

Our dogs are current on all shots, heartworm negative and on preventative, microchipped, and spayed/neutered. All rescue Alaskan Malamutes receive the following veterinary care: spayed or neutered, microchipped, heartworm test, fecal exam, DHLPPC & rabies shots, and bordatella shot.

After veterinary care, the dog is placed into a foster home for socialization and evaluation of temperament quirks, likes and dislikes until adopted.

If you are interested in one of our dogs, please go to our website at www.iamra.org and fill out the adoption information form. Dogs may be viewed on weekends, and only occasionally during the week. Please EMAIL us vicky@iamra.org to set up an appointment.





Preventable Accidents are the leading cause of Death & Disability among Pre-Senior Dogs and Cats. We are happy for the sponsorship by 4 Love of Pets, Certified Pet Tech Instructors. CLICK HERE for more information. YOU ARE YOUR PETS FIRST RESPONDER...Learn what to do if and when that emergency arises. Mention code IAMRA10, and 15% of your tuition fee will automatically be donated to help the homeless ones that IAMRA strives to save.

***Go Shopping & help the Homeless Malamutes
...because...
While You Shop, You Share!***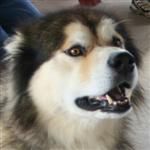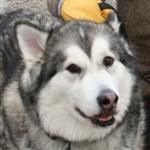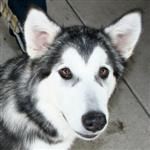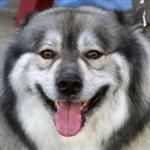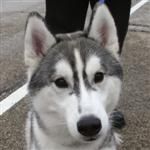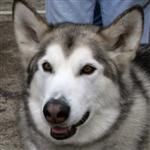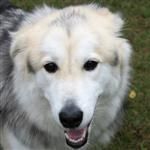 Shop at www.igive.comand a portion of your purchase can be donated to IAMRA. (Please be sure to designate IAMRAas your chosen charity when you shop.)

Just Surfing the NET? Use GOODSEARCH and help rescue too! Click on
Add GOODSEARCH as your search engine or, home page & designate IAMRA as your charity of choice. Please help us earn precious dollars for our very precious pups!

Shop Online at www.shopforcharityday.com and help the Homeless Malamutes, PLEASE!






NEED BONES & CHEWS?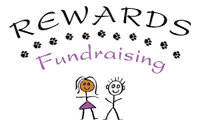 CLICK HERE to place an order on some yummy treats. Thank you for making a Malamute Matter helps rescue and is the place to shop! if you designate IAMRA as your charity, 25% of your purchase will be given to the rescue.

Donations ARE Their Life-Line!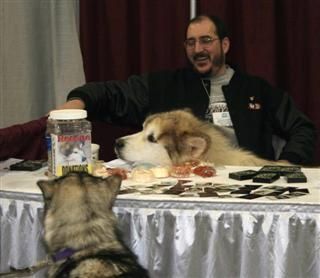 Just $2 will buy a homeless dog a bone!
We always need monetary and food donations to help out our general population in kennels and foster care homes. Monetary donations also help to pay the veterinary bills. IAMRA is a 501c3 non profit corporation. Donations can be made, via cash, check, or paypal.

Please email us for further details, or visit www.iamra.org )
Other items we are always in need of are Heartgard (heartworm preventative), frontline (flea/tick preventative). And the dog really love treats....big rawhide bones and pig ears are among their favorites.
CLICK HERE Donate a Comfy Kurunda Bed to a Homeless Mal



IAMRA's Malamutes now have 10 beds! We have reached our goal, plus one
Thanks to a Kurunda Christmas bed donation!


Thank you to all the compassionate people who have helped make sure that our kennel dogs are comfortable, this winter, by donating Comfy Kurunda Beds.
Additional Bed donations are always very appreciated since we also have dogs in foster care who can use them too. Please know that when a dog is adopted, the beds remain, with IAMRA, for the next homeless dog awaiting their forever home.

Thank you for your continued support!
08/23/10 *Bed #1 Our sincerest thanks to Aluca, in New York, for your kindness of heart in giving our old Mal-gal, Babe, a Cozy Bed on which she can lay her sweet head! You have made a difference in the life of a Sanctuary Sweetheart!
08/31/10 *Bed #2 Thanks to Pam, in Iowa, for making one of our boarded dogs, comfy too! See Molly smiling as she tries her new bed!
09/01/10 *Bed#3 Thank you to www.4LoveofPets.com for another Kurunda bed, you see, our comfy-cozy Malamutes are already up to three!
10/01/10 *Beds #4 & 5 have just arrived! A heartfelt thanks to a very nice supporter who wanted to make sure that the Sanctuary Sweethearts, in IAMRA's care, have a comfortable place to slumber in the twilight of their lives. Her kind heart, has graciously donated these beds because she loves the seniors & greatly appreciates the foster homes, who take in the ancient ones, love them, & make their golden years special.
11/06/10 *Bed # 6 will make another Malamute's nights extra snuggley soft! Our rescued Malamutes send a big "Thank Woooo" to Pamela, in Chicago for her compassionate heart and kind generosity.
10/09/10 *Bed #7 Lucky seven has just been donated for our homeless Mals! Wooo-Woooo's to Beth in Wisconsin who helped make sweet dreams come true for another furry friend. With the cold of winter on the way, we really appreciate your kind warm heart and compassion for the dogs in our care.
10/09/10 *Bed #8 You can always count on the IAMRA volunteers...and this time, several volunteers made donations, for the comfort of the foster dogs, and purchased the 8th Kurunda Bed. Volunteers & Foster homes are so important to rescue and, these kind hearted, Malamute loving folks, joined hand to paw to make sure that all of the dogs, in boarding, have a snuggley snooze while they await their adopted homes. Thank you for your compassion, and dedication to the breed and to IAMRA.
12/19/10 *Bed #9 The Jingle Kitties, with their little Santa Paws sent a gift for the Howlidays! An extra bed has just arrived thanks to Mother Henry and all his feline friends of the east, wishing the Malamutes a Merry Christmas... What a purrrfect surprise for the dogs in IAMRA's care...Many thanks to those festive felines!
07/13/11 *Bed #10 Our heart felt thanks to Carol, in Indiana for making another homeless Malamute's slumber a comfy one. The new Kurunda bed will help a Malamute dream for their adoption day....Many thanks for your thoughtful consideration and generosity to IAMRA's Mals.

In the colder weather, these wonderful Kurunda beds, will keep the IAMRA dogs, in boarding or foster, especially the seniors, comfy and cozy as they wait for the day when a family will adopt and love them forever more. They sure appreciate all of the compassion that has been shown for their comfort.

Your donation, to their cozy comfort, is tax deductible too! IT IS EASY, AND IS SO MUCH APPRECIATED BY THE DOGS YOU ARE HELPING!
VISIT THE KURUNDA WEBSITE, AND MAKE A MALAMUTE'S SWEET DREAMS COME TRUE :

Thank you for your thoughtfulness and kind generosity.




"Please Visit us again, Real Soon!"
I'll be watching for you!

PLEASE NOTE:
That we are not a shelter and do not have a central location. Our dogs are in a variety of foster homes and boarding spaces around the state. FOR FURTHER INFORMATION, PLEASE VISIT OUR WEBSITE AT WWW.IAMRA.ORG
---
Illinois Alaskan Malamute Rescue Association
200 East Evergreen Ave
Suite 103
Mt Prospect, IL 60056
Click here for a list of pets at this shelter



---

[Home] [Information] [Shelters] [Search]