---
Humane Society of Northwestern Pennsylvania
---
Meet Our Featured Pet, Brooklyn!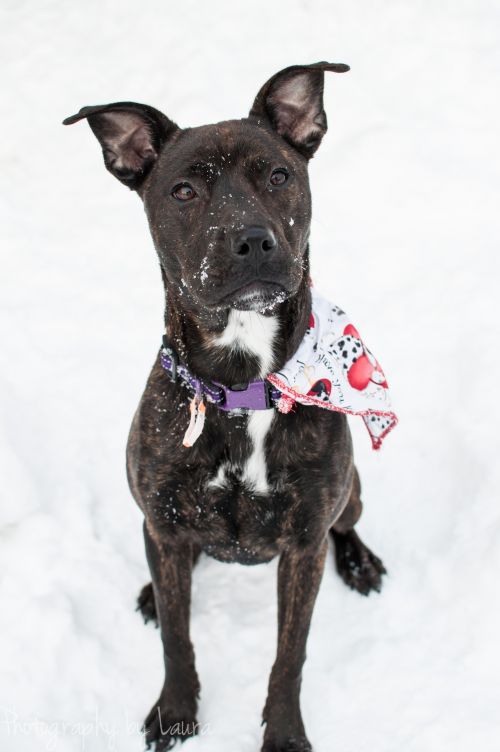 Click here for more about our featured pet!
Map to our shelter

Humane Society of Northwestern Pennsylvania
2407 Zimmerly Road
Erie, PA 16506
Phone: (814) 835-8331
Email: nwpahs@choiceonemail.com
*** Check out our Website Here!!! ***
*** Hours Open to the Public***
Mondays Thursdays and Fridays - Noon-5:00pm
Wednesdays and Thursdays - 12:00am-7:00pm
Saturdays - 11:00am-3:00pm
Sundays - CLOSED to the public
Adoption Requirements
Our adoption fees, indicated below, help us to offset the cost of vaccinations, flea and other parasite treatment, food, medications and daily care of our domestic animal residents, which includes dogs and cats. As is Pennsylvania state law, all pets from shelters must be spayed / neutered prior to time of adoption.
Dogs - $150.00 adoption fee. ALL adult dogs 6 months of age and older are now spayed/neutered prior to availability for adoption!
Puppies (less than 6 mos of age) - $175.00 adoption fee. ALL puppies are spayed/neutered prior to availability for adoption!
Cats-$60.00 & Kittens- $80.00 adoption fee. ALL cats & kittens are spayed/neutered prior to availability for adoption!
** The adoption fees for dogs 3 years of age and older, and and cats 6 months of age and older, are discounted by $50.00 to qualified SENIOR citizens who are 60 years of age and over! Standard rates and deposits apply for younger dogs and kittens.
All About Us!
The Humane Society of Northwestern PA, located at 2407 Zimmerly Road, in Millcreek Township, Erie, PA, is a state-of-the-art shelter facility with expansive kennel space! We have a retail & gift shop as well, which has several fun and useful items for you and your pets! Please stop by and visit the shelter to see the bright, cheerful home we have for our shelter animal guests, and visit with them as well!
Since our incorporation in 1892, the Humane Society of Northwestern Pennsylvania has been assisting thousands of abused and homeless animals. Domesticated animals are totally dependent upon human kindness for their welfare, and the sad truth is many people are unwilling to or unable to meet the responsibilities that exist for their animal companions. Cats, dogs and rabbits are sheltered at our facility awaiting a second chance to find a loving home. Our shelter currently has many homeless companion animals that are in need of GOOD homes. Pets of all ages and sizes can be found in our adoption areas. Adoption counselors are available to assist prospective owners in selecting a pet that best suits their lifestyle and insure that all pets are placed in responsible, loving homes.
We are located just west of the Millcreek Mall and I-79 at the Kearsarge Exit (Interchange Rd).


<!Updated by E Pace on 4/22/15