***UPCOMING EVENTS***

Do you want to learn more about the Bartholomew County Humane Society and what they do?
This interview collaboration includes staff, volunteers, featured pets, and a vet.
Thank you Kim Cooper for doing your senior project with the BCHS!

Call shelter for more details or see Events on our Facebook Page.
Sign up for E-News for information on promos, upcoming events, and much more here.




***FEATURED PETS***





MARLO




*One Year Resdient*
Male tabby, 2yrs old
but a kitten at heart!
JUST $20!

KNOXVILLE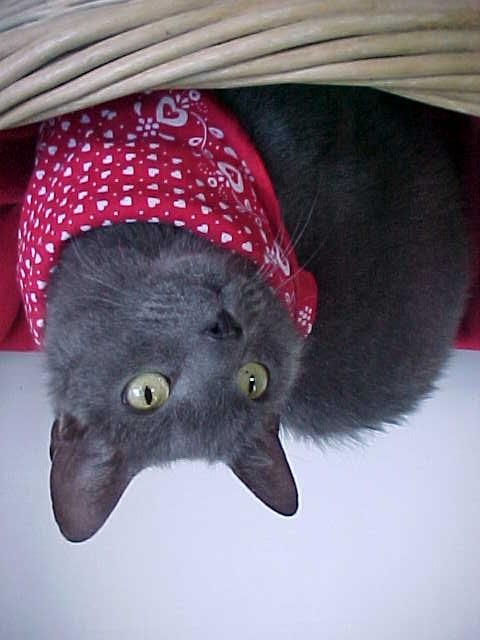 Large blue Oriental mix
communicative and sweet
About 5 years old.

Help us build our new shelter! See how you can donate here!

>




FELICITY



Tortie with long silky hair, Female
4 years old, quiet
and peaceful personality

**********

Please call the shelter today for more information!

Adoption fees include spay and neuter surgery, vaccinations,
microchip identification and other procedures.
For more information call the shelter office at 372-6063
M, W, Th, F from 12:00 to 5:00PM.







---
BCHS is a non-for-profit organization serving Bartholomew Co.,IN.
We accept strays from outside city limits and owned animals if room is available.
We offer spay/neuter assistance and placement services for animals that need homes.
We also use in-depth breed rescue lists for the adoption or placement of pure bred animals.

Contact our shelter at 812.372.6063 or via email mjirwin@seidata.com



We are in need of foster homes for orphans, queens with litters, neglected or abused pets for socialization, and other special needs animals.
To become a foster parent, please come out to the shelter to fill out a Foster Home Application or email felines.bchs@gmail.com




---
Dog Adoption Fee - $115

This cost includes the following:

spay/neuter surgery
a parvo/distemper combo shot and booster, rabies vacc.
worming with Drontal
heartworm test
micro-chipping
flea medicine
ID tag
leash

Cat Adoption Fee -$115

This cost includes the following:
spay/neuter surgery
feline distemper combo shot (4 in 1) and booster, rabies vacc.
FIV/FELEUK test
worming with Drontal
micro-chipping
flea medicine
cardboard carrier
ID tag
*If interested, application must be submitted and there is a minimum 24-hour waiting period.

*All animals 4 mo. or over (sometimes younger when applicable) will automatically be spayed or neutered before they go home.




We occasionally run month-long discounted promotions. To receive promotion/discount information
and upcoming event/fundraiser details, please sign up here


---

The Humane Society is joining with the high school building trades classes to construct a new shelter. The facility will include space for more animals,
spay/neuter surgery, pet adoption interaction, pet care education programs and other state-of-the art shelter features.

You can participate in this building campaign by buying a brick to honor or memorialize a pet, friend or family member. Bricks can be purchased in three price ranges.

walk paver - $50
inside the wall tile - $80
inside marble/gold letters - $500


*Your purchase includes a replica certificate for framing.*




Please help support the Bartholomew County Humane Society.
Remember a loved pet; honor a life or deed of compassion.

Call 372-6063 for more information or come out to the shelter to pick up an order form.



Your support is greatly appreciated!

---





Hi! My name is Aiden and I have recently celebrated my one year old birthday. Please...I would like a warm bed while I am waiting for my forever home. The floor here at the shelter is hard and a Kuranda bed would enable me to have a nice comfortable, elevated bed to lie on when I sleep.. Some of my friends already have beds donated, but I don't have one yet.






Please consider donating a Kuranda CAT bed to our animal shelter.
Give the gift of love!
For more information, please click here.

---

The BCHS receives no state or federal money and we do not receive funding from national organizations to operate. Donations, grants, fundraisers, memorials, and service fees are our primary sources of income. Without generous members of the community like you, we would not be able to offer the homeless animals of Bartholomew County another chance at love! To help our homeless animals and wonderful cause, click 'Donate' below or consider collecting the listed items for our shelter. No donation is too small!
Iams dog & cat food

paper towels

cat litter (clay type)

bleach

laundry detergent

heavy duty trash bags (all sizes)

postage stamps


---
We rely and appreciate our volunteers! We offer the following opportunities for you!




At the Shelter - animal care, grooming, socializing, special events, pet photos
In the Community : fundrasing, transporting animals, special events, post fliers
From your Home - organize an event, foster animals, spread our news via email/web, and crafts


Times are flexible. Please click the following link for more information!

Volunteer Interest Form

We couldn't do it if it weren't for our wonderful volunteers! Thank you!


---
Of course, we all know that this surgery is the solution to pet overpopulation. But it can also keep our pets healthier and better behaved.
For more facts from the ASPCA, click here.
Our shelter works with a low-cost spay/neuter clinic monthly. Please call the BCHS at 812-372-6063 for pricing and details.





---




Are you considering adding a new furry member to your family? Adopting your new pet from an animal shelter will save lives!
We strive to help find the perfect match for you and hope you consider adopting from our wide variety of over 100 animals!
If you can't find what your looking for at the BCHS, please feel free to use
our resources and look for that special buddy at one of the following organizations.



Brown County Humane Society

City of Columbus Animal Shelter

Humane Society of Jackson County

Southern Indiana Save-A-Pet









---

OFFICE HOURS

Mon., Wed., Thurs., Fri. : NOON to 6:00 p.m.
Saturday: 10:00 AM to NOON
Closed Tues. and Sunday

PHONE HOURS

Mon., Wed., Thurs., Fri. :11:00 AM to 5:00 PM
Saturday 10:00 AM to NOON
(Closed Tues. and Sunday)

Map To Our Shelter


*From I-65, take the Columbus exit going east on hwy 46.

*Continue to follow Hwy 46 (State St.) through Columbus.

*After leaving city limits you will cross a river, Clifty Creek, .5 mile past the river you will turn right onto county road 250 E.

*On 250 E. take the first road on your right - 200 S.

*Pass the power substation and we will be the blue building on your right on top of the hill.

---

Bartholomew County Humane Society
4110 E. 200 S.
Columbus
IN
47201
Phone: 812-372-6063
Email: Jane Irwin mjirwin@seidata.com
Click here for a list of pets at this shelter




---





[Home] [Information] [Shelters] [Search]