Download our DOG adoption application--here. or our CAT adoption application--here.
---
Our Featured Pet...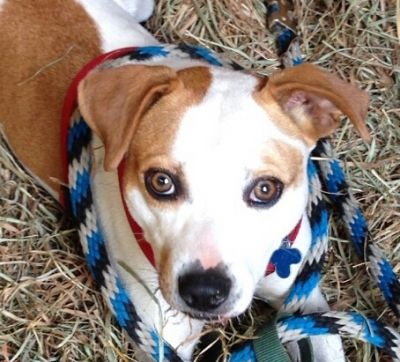 Click to see our featured pet- CHECKERS!
Meet Checkers--so smart, LOVES to play--would be great at AGILITY!!
Who We Are
We are a growing non-profit, all-volunteer rescue group in northwest NJ that offers rescue, transport and humane care and foster homes to homeless animals. We will work to find them loving homes as well as partner with animal shelters and other rescue groups who will do the same in an attempt to end the killing of these animals due to overpopulation. Concurrently, Gateway Regional Rescue NJ seeks to ensure that all animals are treated humanely by educating the public about the companion animal overpopulation crisis, emphasizing the importance of spaying and neutering these animals, and informing about the proper care and treatment of pets. We also work with animal shelters and rescue groups in south central Virginia in an attempt to end the killing of these animals due to overpopulation in this region. Gateway Regional Rescue NJ is a 501(c)(3) charitable organization and donations to GRR NJ are tax-deducible to the full extent of the law. Please visit our Facebook page: https://www.facebook.com/GRRNJ.
Please help us save more lives by being a foster home for one of our shelter animals. We will work with you to make sure the foster arrangement fits your lifestyle and requirements. If you can't foster then please consider making a donation to GRR NJ to help us with vet care, food and supplies for our many homeless animals.
Can you help? These animals below are in a shelter in Virginia right now and are available for adoption through GRR New Jersey.
Any animal on this site as well as at the Humane Societies in surrounding areas in Virginia are available for adoption in NJ. We run our own weekly transport to NJ and would be happy to bring you your new best friend!
Adopting a friend
If you are interested in any of our companion animals please email us. We will contact you to help you find a match and fill out our adoption application.
---
Gateway Regional Rescue NJ
Stewartsville, NJ 08886

Email: grrnewjersey@gmail.com
Click here for a list of pets at this shelter

---

[Home] [Information] [Shelters] [Search]