If you would like to meet one of our dog we can arrange to meet somewhere during the week or on the week-end so we can find these dogs their "fur-ever" homes! If you would like to foster any of the rescues please let us know. We always need fosters so we can rescue more dogs in danger.
...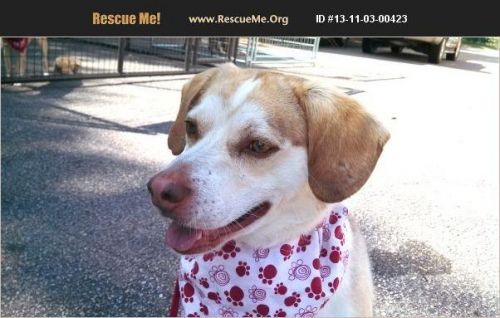 "SAM"
Faith Rescue, Inc (For Animals in Trouble, There's Hope) is based out of Warrenton, North Carolina, with some of our fosters very close to I-85. We have transported to Wisconsin, and have had many come from nearby states to adopt their new best friend! Several adult dogs who need re-homing due to change of owners circumstances are waiting in safe places rather than the shelter. Some of our precious dogs are shelter rescues because they are so adoptable and deserve a 2nd chance for a happy home. Our fosters are full, so every adoption from our site, means another can be rescued! Enjoy meeting our adoptable dogs, check out our 'happy tails' of those who have found new homes. If you can not adopt with us, consider adopting from your local shelter, especially if it is a 'kill shelter' - I know it's hard to go in, but there may be a wonderful animal who has NO VOICE, waiting for you...please spay/neuter your pets. Please check out the Warren County Animal Ark in Warrenton, NC for dogs and cats to adopt. God bless you!
News
d
Who We Are
FAITH Rescue, Inc. is a group of volunteer animal lovers whose mission is to rescue, provide sanctuary, and ultimately to re-home abandoned, stray and neglected dogs. To support spay/neuter of domestic pets, thereby reducing pet over-population, to educate the public on animal welfare and all levels of cruelty, to work in alliance with local animal shelters, rescue groups, and humane society organizations to ensure these forgotten animals are taken care of.
Adopting a friend
Come Visit Us!
Because we have no formal shelter nor set hours yet, a scheduled visit is required to view one of our animals. Please email us at faith.rescue@yahoo.com or give us a call to schedule a time to meet your newest family member. If you would like to meet more than one pet when you visit, this can be arranged. All of our dogs are in foster homes. If you would be interested in fostering one of our dogs, please let me know. This would be greatly appreciated.
---
FAITH Rescue
Warrenton, NC 27589
Phone: 252-213-7586

Email: faith.rescue@yahoo.com

---

[Home] [Information] [Shelters] [Search]