Dumas Rescue Inc.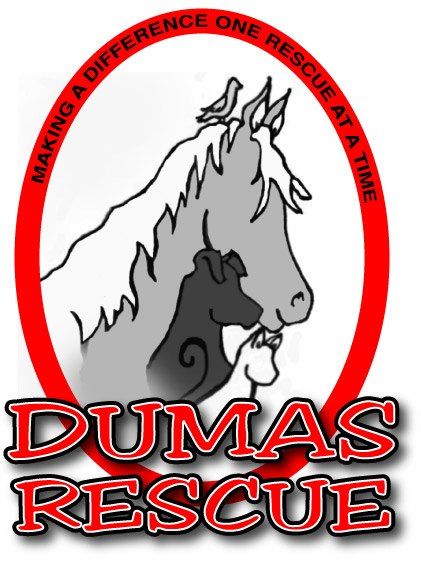 If you are interested in adopting, please call: Tonya @ 606-226-1433 AFTER 3:30p.m.
Sheena Wright Maynard 606-791-1245, Megan Elysia Goble 606-886-3192 or 606-226-0756 or Anna @ 606-793-3169


A few of our available pets!

Applications and Vet references are required with ALL adoptions!
Here is a look back at some of the wonderful creatures we have encountered in the last few years!
Dumas Rescue is a 501-C3 non-profit, in-home rescue. We rely solely on donations to save these animals. If you would like to make a donation, all donations are tax deductible and no donation is too small.
Mailing address: Tonya Conn (Dumas Rescue President) PO Box 153 Garrett, KY 41630
Items we can use & need:
Money
Dog/Cat food
Bedding (blankets/pillows/cedar chips)
hay
straw
collars & leashes
carriers & crates
horse feed & grain
treats
toys
Who we are:
We are a non-profit in-home rescue that began it's long journey in 1999. We are a small group of around 10 people who dedicate our lives and sacrifice our time, money, space and sometimes our sanity to ensure the safety of those animals suffering around us. We receive no funding from the Government or State.
We rescue everything from dogs and cats to horses, pigs, donkeys, chickens and everything in between.
SPACE IS LIMITED. We are currently operating with around 5 foster homes.
From the bottom of our hearts, we appreciate everyone who helps us along the way. From adopters, fosters, "facebook sharers", donors and supporters. Without you, we would be nothing.
We hold monthly adoption events at Tractor Supply in Paintsville, KY!
If you would like to meet one of our animals at another date and time, please message us and we can arrange a play date.
If you're interested in adopting one of our animals, please send us an email with answers to the following questions to : conn9500@bellsouth.net
1. Name of animal you are interested in.
2. Your full name.
3. The Vet you currently use/have used in the past.
4. Your age.
5. Do you own or rent? (If renting, we must have owner's permission)
6. How many are in your household?
7. What pets do you currently own?
8. Are they current with all vaccinations? Spayed/Netuered?
9. Ever given up a pet? If so, why?
10. Have you adopted from us before? Surrendered a pet to us?
11. Where do you intend on keeping this animal (inside/outside)?
12. Is everyone in your home in an agreement with adopting a new friend?
As much as we hope that we can provide you with the newest member of your family, that may not always be the case. If not, we encourage you to look to other rescues and shelters for help. Innocent animals die every day for no reason other than over breeding and over populating. Not every animal that comes into rescue or a shelter is a "mutt". If you're interested in something specific, please let us know. We do our very best to find loving homes for as many wonderful animals as possible.
For those of you that have followed us in the past and for those of you that will follow us from this moment on, we are humbled by your support. We hope our efforts will make a difference and make an impact on the lives of those suffering around us. Thank you for your donations, past and future.