Desperate House Cats

and a couple of dogs

A Shelter Cat Rescue in Nashville, TN
Photograph by Renee Rome
This is Ivanka and she now lives happily in New Jersey with The Donald.




If you are a MAC user - email us and we will send you the application.




---
Our Featured Pets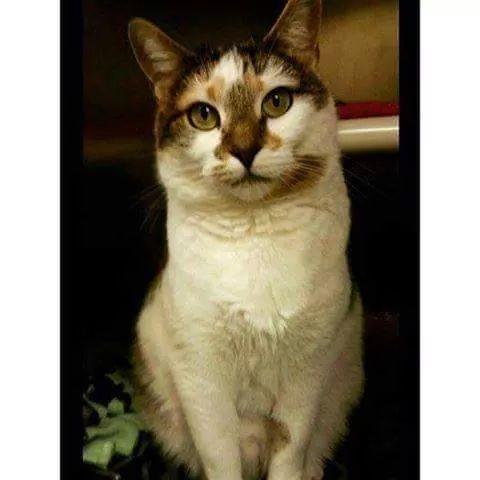 KATNISS




WATCH THIS VIDEO STORY OF OUR HAPPY ENDINGS!!



News All of our cats are tested for FIV and Leukemia and are negative. If you are interested in one of our darlings, please fill out the application on the home page and email it to us at desperatecatsrus@aol.com. And please review our contract so you will understand our regulations. This means NO outside living for our cats and NO Declaw. They must be regularly vetted and loved forever and ever. If you cannot keep this cat for any reason, you must return them to us. However, please DO NOT adopt from us if you cannot keep them all of their lives and that is an average of 15 years for inside living. Only under Extreme circumstance should you GIVE UP your pet. We check your Vet reference and your personal references before adopting - sorry but we must do so - this kitty is putting it's life in our hands and we are charged with finding the best home possible for them.


Who We Are We are a group of folks interested in rescuing shelter cats. We have been helping wayward animals for 8 years now, with our mission being to save lives before euthanasia. Our foster families are spread out from Murfreesboro to Hermitage. We do not have an office. We keep the kitties in our homes. We do rescue the occasional dog, however, we focus on cats. We are reputable. We are solvent. We are Not 501c3 but we are certainly non-profit. We constantly look for foster parents for short term care. We can provide everything you will need. We keep our animals healthy with regular vet visits and neccesary supplements we can get from pet meds, ,an excellent source of medications for your pets sent directly to your home. Everybody wants a kitten and the adult kitties, especially black ones, tend to not get noticed as much. But we keep trying. We spend your adoption fee plus some in making sure the animals you adopt is healthy and we coddle them in our homes to make sure they are totally socialized.Please see the contact person at the bottom of each individual listing to find out more about the kids! WE ONLY TAKE CATS FROM THE SHELTERS. If you need to surrender your cat or stray, please contact Nashville Humane Shelter or your county's animal control. I can tell you that WILLIAMSON CO is an excellent shelter and will do all they can to find homes.
Adopting a friend The adoption fee is $75 per kitty. We do not like a kitten to live alone if no one is home much. We prefer for the kittens to go in pairs unless you already have a friend at home for them. Adults are fine on their own depending on their personality. The cats are fostered in our Homes, not in cages. They will leave us in good condition and will have all their shots and spay/neuter depending on their age. If you do adopt a kitten, then your adoption fee covers the spay or neuter that must be done before they turn 6 months of age. We will make the appt at our vet for this surgery and follow up. We use Bellevue Animal Hospital and West Meade Vet Clinic. We send each kitty home with a gift bag of toys and a DVD for you to view to help you with proper cat care suggestions.



ABOUT KITTENS
INTRODUCING YOUR NEW PET TO ITS NEW ENVIRONMENT

Cats who live in the same house may never become the best of friends, but usually learn to at least tolerate each other with a minimum of conflict. You will need to take some time to introduce your cat to other family pets in order to prevent fearful and aggressive problems from developing.

INTRODUCING A NEW CAT TO OTHER CATS

CLICK HERE FOR 6 TIPS FOR BETTER LITTER BOX BEHAVIOR INTRODUCING A CAT TO A RESIDENT DOG





Come Visit Us! You will visit the kitties in their foster homes or at our special adoption days that will be listed here on our site.



Click here to SEE WHAT DECLAWING REALLY INVOLVES

Click here to READ MYTHS AND FACTS ABOUT SPAYING AND NEUTERING

CLICK HERE TO SEE HOW CATS CAN HELP PREVENT HEART ATTACKS!