Charleston Dog Shelter
---
Our Featured Pet...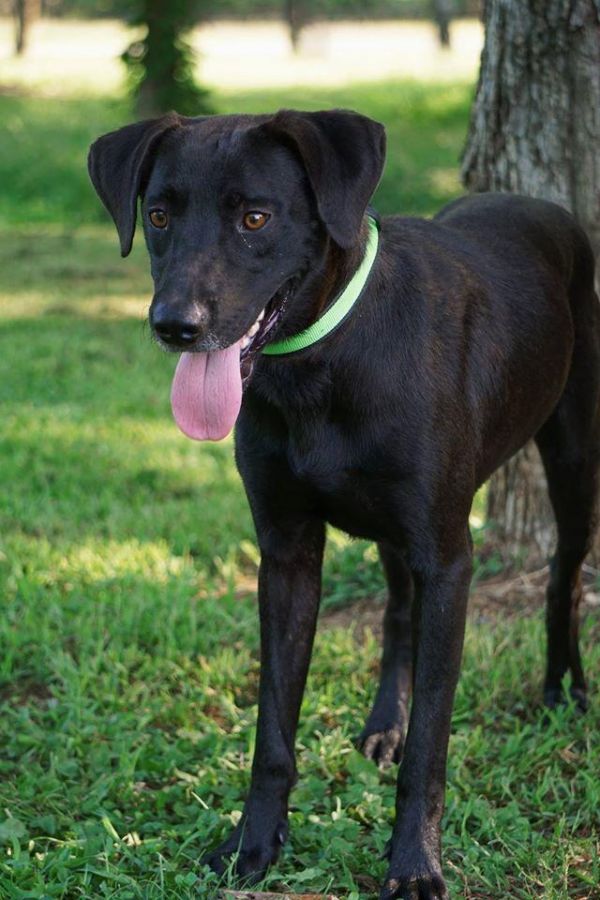 Calling all OU fans! Boomer is ready to cheer on the Sooners this football season! He's big enough to be a linebacker but will settle for calling the plays from your easy chair! Boomer is around a year old and is a lab mix...possibly Weimaraner? He's an all around good ol' American boy who just needs a coach to love him!




The Charleston Dog Shelter needs YOUR HELP! You can help by donating money for supplies through city hall and designating the shelter as the recipient, by clicking on the "e-certificate" button on this page, or show your support of a certain dog by clicking the "sponsor me" button on their page. Where does the money go? ALL to the dogs, we have NO paid employees and NO administration costs. It takes $50 to sponsor a spay/neuter and rabies shot (all dogs are altered and given rabies shots prior to adoption), $10 to sponsor a 20 lb bag of dog food (we go through 10 per week), $15 to sponsor a treatment of Frontline Plus, $12 for a case of bleach, ---all donations are used to keep our dogs happy, healthy, and adoptable.
We volunteers are happy to supply the love, sweat, and tears, please help us by supplying funds for needed supplies. Every little bit helps!

Shelter Dog asks God... Author: Joan C. Fremo
Published on: July 29, 2001
Dear God,
What is "Time"?
I hear the sadness in the voices of workers here. They say my "Time is up", that they have to make room for yet another dog.
My "Time" is up. I don't know what that means, God. I only know that my new friends are so sad, and the more I wag my tail---the harder I try to make them feel better-- -the sadder they become.
I know I have heard that word "Time" before, but I don't understand. When I was younger, my people would say "Time to play!" They would throw the ball, and I would run fast. Sometimes I brought it back to them, but other times we'd end up chasing each other having fun.
I remember "Time to eat". My people would put down a bowl of food, and I would enjoy dinner, wagging my tail in joy. There was also "Time for your walk". My boy would put my leash on, and we would go walking together, visiting the neighborhood and enjoying each other's company.
When I was younger I thought "Time" meant fun. Or maybe Love?
I don't understand. "Time" must mean something else, but how can it change, God? Before I came here, I heard my people say, "No time to feed you now, boy. Later, when I get home." Sometimes my family would forget, and there was no food in my bowl.
Does "Time" mean when my belly hurts?
My people said there was no time for walks. I tried to hold it all day long-- but God, I just couldn't anymore. When I finally had to go, it made my family very angry.
Does "Time" means anger? Or maybe Loneliness?
My family said they didn't have "Time". They didn't have time to play, or time to take me to the vet, or time to go for walks. They didn't have "Time", so they brought me here.
Maybe I was right... They said they didn't have time, and if "Time" means Love, how did they lose it?
Did I do something wrong?
God, I think my new friends are sending me to you. Do you have "Time"? May I sit on the couch?
Am I a good Dog, God?
Is it "Time"?
=========================================
One of the most important things we can give our Pets is "Time". The time to love them, care for them, and train them. Animal Shelters and Humane Societies across the country are filled with Pets whose families didn't have "Time". Every year, the "Time is up" for 12 million companion Pets. Do you have the "Time" to make a difference?
News
Because we are supported totally by private donations, money contributions are much needed and appreciated. You can receive tax credits by making donations through the City of Charleston and designating the Dog Shelter as the recipient. Items (besides money) that we always need are:
Dog food
Dog treats
Paper towels
Bleach
Adjustable collars
Towels and Blankets (no batting please)
Athletic socks (make great toys)
Brushes
VOLUNTEERS! (over 18 years old or with a parent present).


Who We Are
We are a non-profit dog shelter caring for adoptable dogs in need of loving, responsible homes. The volunteer-run organization has been successfully placing dogs and puppies into homes since November of 1997.
The shelter depends totally on private donations in order to operate.
Adopting a friend
The adoption fee for dogs is $50. All animals are spayed/neutered prior to adoption; if they are too young, we require that they be altered when they are old enough. The adoption fee is less than the costs of immunizing and altering, so any additional donations are very appreciated. We reserve the right to refuse adoption priviledges to anyone.
Our dogs are guaranteed to "fit" with your family, or they are happily accepted back by our shelter.
Because we are all volunteers, there are no employees at the shelter. Visits to the shelter are made by appointment---Please send an e-mail to djsewell@cox.net and we will get back with you in a timely manner. You can also inquire about a particular dog through the contact person provided with the dog's description.
We are rescue friendly!
Come Visit Us!
---
Charleston Dog Shelter
POB 118
Charleston, AR 72933
Email: djsewell@cox.net or shayes@tigersmail.org Click here for a list of pets at this shelter

---

[Home] [Information] [Shelters] [Search]