Adoption Information


See our animals available for adoption by clicking "Adoptable Pets" at the top of the page.

All adoptions are on a first-come, first-served basis. We do not place animals on "Hold".

Call CMACC at (320)-257-0103 if you have questions or need more information.


Services Offered
Central Minnesota Animal Care and Control serves the municipalities, and the communities, of the Central Minnesota area.

Services Offered To Municipalities:

24 hour municipal access
In-house sheltering
Emergency animal control field work
Emergency safekeeping
Animal emergency assistance
Animal cruelty/neglect cases
Animal adoptions
Animal licensing and ordinance enforcement
Animals that have bitten/ rabies quarantine
Rabies suspect sample processing for testing
Services Offered to the General Public:
Surrenders - - (Please call for availability: 320-257-0103)

Finding it difficult to re-home your pet? Don't have the time to find your pet a new furrever home?
>We are sorry. We are full right now. Please check back at a later date<
320-257-0103 or cmacc@integra.net
*surrender fees may apply

Animal adoptions
NEW* Canine DNA testing! "Find out the breed of your dog!"(s)
Microchipping
Animal vaccinations, surgeries and check-ups available through Sauk Rapids Veterinary Pet Care, on site:
"Sauk Rapids Veterinary Pet Care"
Please call (320)-257-2209 to schedule appointments. (Please do not call CMACC)


Where Our Animals Come From



Municipal authorities bring animals to us for a number of reasons including:


Stray animals
Abandoned animals
Neglected/abused animals
Hoarding cases
Exotic animals not allowed by ordinance
Car accidents with animals involved
DWI cases with animals involved
Emergencies where authorities are left with animals when the owner is not available or cannot care for them. (ex: fires, medical emergencies)
Animal bite cases
Dangerous animals
Animals present at crime scenes and/or are related to crimes (ex: animal fighting)
Animals left in hot vehicles or left out in cold/hot weather
Feral cats


CMACC adoptable animals may also come from:


Surrenders
Rescues from overcrowded "sister" shelters in Southern States
Rescues from Northern states Reservations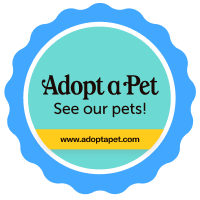 At CMACC, good pet nutrition is important. What do we feed our shelter and foster pets?

Donations


CMACC will accept any donations that directly impact health, welfare and safety of the animals held at CMACC.

CMACC receives animals that are injured, neglected, and/or abused.

CMACC's S.O.S. fund, (Stop Our Suffering), is in place to help with the costs of veterinary care. Please donate if you can.

Want information regarding some of the animals that CMACC helps? Please visit our Facebook page by clicking here.

If you would like to donate please feel free to use the PayPal button below:



Or you may send your check to:

CMACC
1021 S. Benton Drive
Sauk Rapids, MN 56379





Contact/Visit Us
Central Minnesota Animal Care and Control
1021 S. Benton Drive
Sauk Rapids, MN 56379
Phone: 320-257-0103
E-mail: cmacc@integra.net

Open Monday-Friday from noon until 4pm, (closed holidays)


Promotions/News

No current promotions available.



Please visit our Facebook page

for more current events and other CMACC and animal related news.
Central Minnesota Animal Care and Control (LLC)