Central Coast SPCA
Central Coast SPCA
Now it's easy to make a donation to the CCSPCA through Paypal!!
---
---
---
---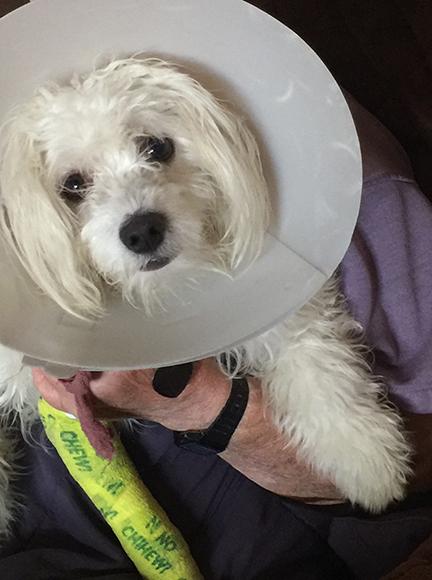 PET OF THE WEEK: JENNA!!
Beautiful and sweet llittle Jenna is around 11 months old, and loves everyone!! Jenna came to us with a broken leg but it is almost healed, with only another week with the soft cast.
---
---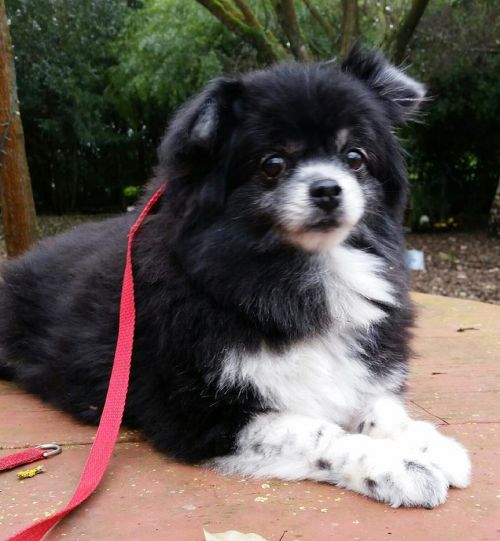 ADORABLE SWEET LACEY IS LOOKING FOR A NEW HOME!
Lacey is a 11 year old spayed female Pomeranian. She is black and white and looks like a Panda bear. She gets along with other dogs and cats very well, is quiet and likes to just be with her person. Lacey was taken into foster care after her elderly owner went into a nursing home. She would do best in a quiet home with no kids or teenage kids. She is very sweet, and shy.
---
---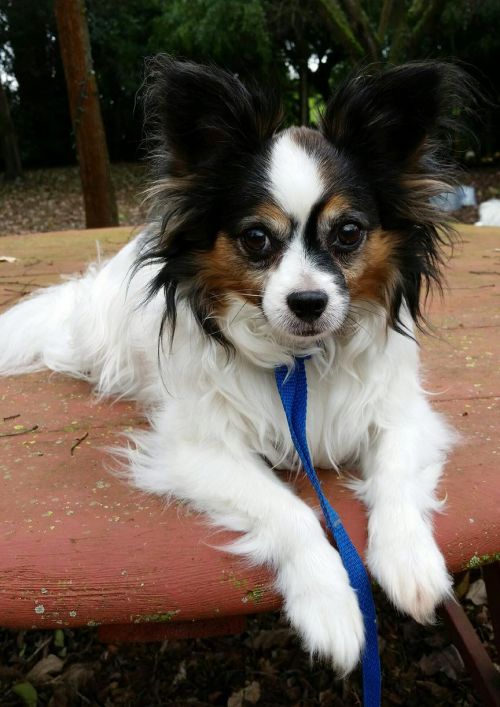 BEAUTIFUL SENIOR DOG NEEDS HAPPY HOME!
Rocky is a 10 year old neutered male Papillon. He is small, 6 lbs, so shouldn't be adopted in a family with small children. Rocky is very puppy-like, bouncy, playful and full of energy...and himself! He is good with other dogs, and cats, and loves people. He is crate trained. Due to his small size, Rocky should not have use of a doggie door, rather his humans should supervise him when he is outside as large birds could carry him off.
---
---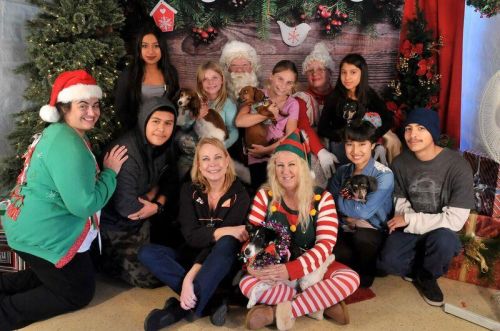 THANK YOU DogE911 CREW FOR ANOTHER SUCCESSFUL YEAR!
Genete Bowen's amazing team helped us again with Santa Paws and we are extremely grateful to them all! Most worked both days and continuous... we are grateful for their dedication and hard work. Genete has always been amazing with her help before the event with scheduling TV and radio interviews and help getting the posters put up. Genete and her Husband Jeff also work tirelessly after each day's photo shoots to upload the photos to our Drop Box so that they can be accessed first thing in the morning. Thank you both!!! Thanks especially to Jeff Bowen for your amazing skills of photography that brings out the best in everyone! Merry Christmas to all and to a JOB WELL DONE!!! (Jeannine Wade, President)
Pictured above: Lesly Diaz, Tessa & Bella Persall, Santa & Mrs. Claus, Andrea Alcaraz. Bottom row: Genete Bowen, Diego Alcaraz, Amy Lundbeck, Cindy Hardy, Bianca Diaz and Albert Aleman. Not pictured: Gailya Stanley, Bea Stanley, Crystal Cabanas, Leslie Torres, Jaynee Ann Stitt, and Donna Klein.
---
---
---
---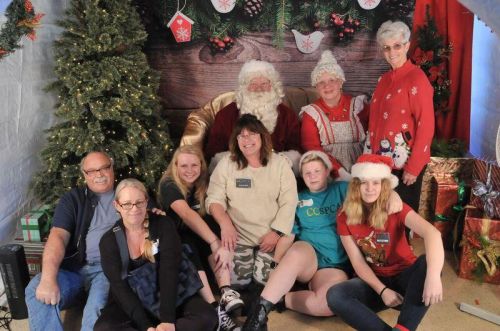 THANK YOU CCSPCA CREW FOR YOUR AMAZING DEDICATION AND HARD WORK!
Well done everyone! We had a really fun weekend with awesome pet owners, while benefitting the Major Medical Fund for the critical pets we rescue throughout the year. Thank to all of our volunteers who worked extremely hard to make this event a success: Pictured above (top row): Dennis & Karen VanWorth aka Santa & Mrs Claus, Jan McGee. Bottom row: Charlie & Liz Loew, Shelby, Jeannine Wade, Annie Cullum, and Sydney. Not pictured: Richard Tognazzini, Nicole Cullum, and Chris Berry. Thank you everyone... we could not have done this without you! Many thanks goes to Jan McGee for her amazing baskets again this year... after working on them throughout the year and mostly purchasing all the items herself... she is the CCSPCA's greatest asset and friend. Thanks also to the Van Worth's for their generous time and skills as Santa and Mrs. Claus... true friends to the cause!
---
---
2016 ANNUAL SANTA PAWS PHOTOS - ARE AVAILABLE FOR DOWNLOAD!!!
Thank you to everyone who will attend our event! Click on the links below to download your photos at high resolution:
---
---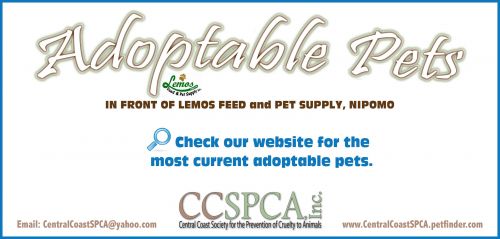 NEXT OFFSITE ADOPTION DATE IN NIPOMO
Come on out Saturday, August 9th from 2-4pm at the Nipomo Lemos (110 Mary Drive) to see our available dogs!
---
---

GREAT WAY TO DONATE WITHOUT COSTING YOU A PENNY!
Click on the link, follow the steps to receive a special card, or add to your own cards, and SHOP SHOP SHOP. A percentage of what you buy will go towards the Central Coast SPCA to help the homeless pets in our organization. It's that easy!! To get started go to the link below, then click on: "New to e-Scrip? Click here" to sign up. Select our group CENTRAL COAST SPCA to make sure the donated funds get to our critters. Thank you so much from all of our doggies!

---
---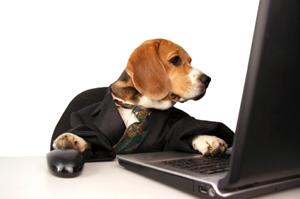 READ OUR NEWSLETTERS ONLINE!!
Read the latest online eNewsletter of UPDATES & NEWS.... and a great way to help the homeless pets of the CCSPCA!... read for more information August 31, 2016 eNewsletter
Would you like to receive our eNewsletters directly to your inbox? Send us an email request so you don't miss the next one!
Email: centralcoastspca@yahoo.com
---
PAST ONLINE NEWSLETTERS
---
---
---
---
PLEASE HEAR THEIR PLEA
Every week we receive dozens of calls reporting abuse and/or neglect. But until we build up our rescue fund WE CAN'T HELP. Please support your local SPCA right now by going to our PAYPAL DONATION LINK (top of page) and making a small contribution to help us help them. For every donation of $25 we can set up a vet visit for a sick or hurt pet, for every donation of $10 we can feed him for a week. Please help the ones who can't speak out on their own... PLEASE ANSWER THEIR PLEA. (The CCSPCA is a 501c3 rescue organization - 100% volunteer run, where ALL FUNDS go to the animals in our care.)
---
---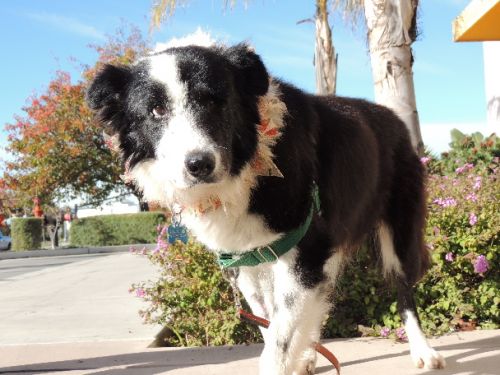 BEAUTIFUL KELLY FOUND A HOME!
This 10 year old sweetheart has found his forever home! Yipee... yeah!!!
---
---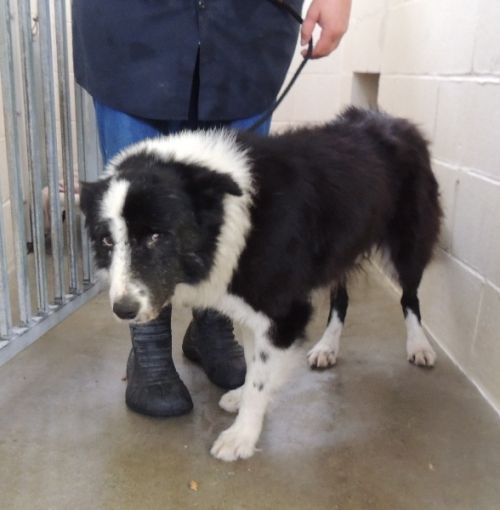 WONDERFUL RESCUE!
Rescued from the SLO county shelter. SUCH a sweet dog!

ON HIS WAY TO HIS NEW FOSTER HOME!!!
He is safe!!!
Thanks to the wonderful people who sent in donations for his care, sweet Keller (Kelly) has been fixed up and is now looking for a new home.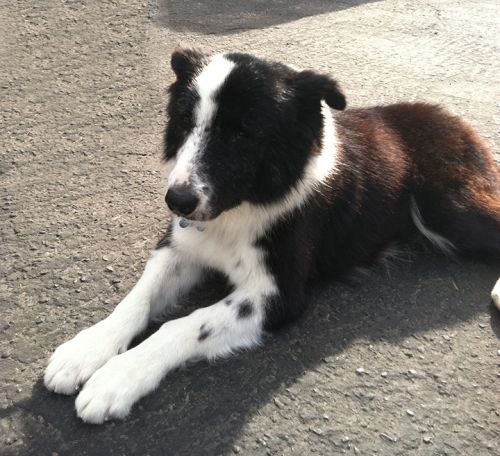 Doesn't he look great?
---
---
---
---
---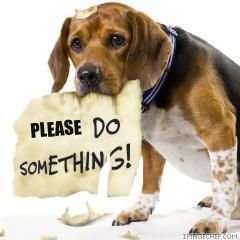 SPECIAL NOTICE - RESCUE NEED HELP!
I know we always put out urgent "driver needed", "foster home needed" posts, but this is a very different "urgent help needed" post.
We are broke
Due to our last year's rescues: "Dover" owner neglect caused such harm that incurred a stay in the hospital and 4 surgeries, "Baby" raking up a bill of $1600 at VMSG for severe hip dysplasia, and so many more... we are down to our last dollar. So many of the beautiful pets that we have taken in recently were ill due to tremendous neglect and has had large medical bills - EVERY ONE of the dogs pulled from County Animal Control has had kennel cough and needed medication. Our usual donations are down these last few years and we are starting to feel the impact.
Please help!
It is hard for us to ask, but if anyone was even THINKING about donating to a charity soon, please consider the CCSPCA! We are a 501C3 charitable organization we have absolutely NO OVERHEAD, all donations go directly to spays/neuter and medical care for the pets in our foster care system. Not one penny goes to employees - we are a 100% volunteer run organization. Donating is easy! We have a PayPal link on our site (scroll to top of page) or by mail. Checks can be sent to CCSPCA , P.O. Box 2952, Orcutt, CA 93457. Unfortunately we are in the awful position of having to stop taking in needy or hurt pets because we have no funds for their care. Thank you! Jeannine Wade, Central Coast Prevention of Cruelty to Animals, A Non-Profit Organization
---
---

NEED HELP FOR SHILOH
This sweetheart of a dog has had seizures for almost a year. Up until 3 months ago the seizures have been easily prevented with medication, but now she has been showing a lot of side effect: falling down, forgetting things and people, sleeping 22 hours a day. Our vet doesn't think these are strictly side effects (we have changed up her medication multiple times and even stopped them all to see if the effects persist) and suggested an MRI. We took Shiloh to Atascadero Vet Hospital yesterday (Sept 6) and had a long talk with Dr. Polina. She also feels that the symptoms Shiloh is presenting may be neurological (either a lesion or infection) and an MRI will either confirm or rule this out. Shiloh spent the night and will have the MRI today... and this is where we need HELP!!! The MRI and follow up tests will bring the total to $1,200, and funds are really tight right now.
WE DON'T WANT TO LOSE THIS BEAUTIFUL DOG SIMPLY BECAUSE OF LACK OF FUNDS!!!
---
SHILOH'S STORY... Shiloh has had 4 homes in her life... the first when we rescued her as a newborn pup and placed her in what we thought was a permanent home. Then at 1 year of age they gave her to someone else... then at age 4 she was found wandering lost in downtown Santa Maria when Animal Control picked her up, and because she had been microchipped to us, we got the call and went and retrieved her back. Then she found a wonderful home with a couple in Orcutt but became homeless again when her dad passed away. So we got her back again and found her an EXCEPTIONAL home in Old Orcutt where within a few months her adored dad died, and then just recently her mom passed away too. This dog loves with all her soul, and gives back with all her being.
Please give her another chance to recover and find a forever home.
---
UPDATE SEPTEMBER 7
Sad news... Sweet Shiloh had her MRI today and they found a melanoma tumor 1/4 the size of her brain. Too deep for an operation and already looking like it had spread to the lymph nodes. Sadly we felt the kindest thing of all was to let her simply go peacefully without bringing her up from the anesthesia from the MRI. We still have the $1,200 bill to pay for so if anyone wishes to make a donation IN MEMORY OF SHILOH we would be grateful. Rest in Peace sweet baby girl.
---
---
Cheer along with this uplifting video (seriously!)
Dedicated to our Champion Volunteers!

Watch the large screen and HIGH RESOLUTION version at (click on "champslo"): CCSPCA - YouTube
">
---
---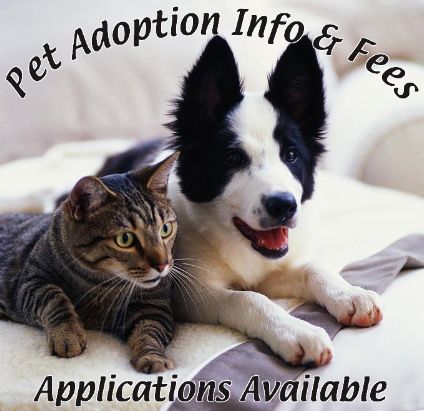 ---
Click here to download our Adoption Application You can fax it back to us at 805-922-1888 or simply answer the questions by return email:
Email: centralcoastspca@yahoo.com
Please write on the top of the application which pet you are interested in, i.e. "Stella", this will save time to match the pet with the application. Make sure to include your email address - we are 100% volunteer run and don't always have time to make phone calls.
---
Click here for our adoption fees Information not only on the fees, but what the fee covers.
---
---
---
---
---
PUPPY SAVIORS NEEDED
The CCSPCA has made some recent rescues that have brought in an unusual amount of puppies. Most are newborns and we are asking for public support for help with the many supplies necessary to make it easier for our foster parents. Click here if you are interested in helping us with supplies for the puppies... .
---
---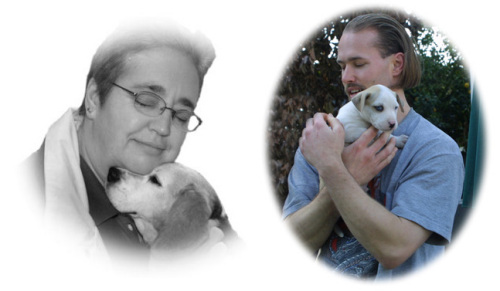 FOSTER A FURRY FRIEND
Part time foster and foster share programs available. Free training and lots of support! Contact us for more information
Email: centralcoastspca@yahoo.com
Click here for more information - it's also a flyer you can hang at your work to generate more help and interest in our program to help the pets in need! Fostering a pet is fun and won't cost you a thing - food, vet care, and supplies are provided - all you need to do is add the love!
---
READY TO GET STARTED?
Click Here to download and print the Foster Application. Click Here to view and download the Foster Handbook (application included on last page). The Handbook explains our program and what to do in emergencies - it's also a nice reference for poisonous plants and hazards in and around the house. You can fax the application to us at 805-937-1766 or simply answer the questions by return email:
Email Address: centralcoastspca@yahoo.com Once we receive your application you will be paired with a Foster Coordinator who will work closely with you on your new "foster pet".
Happily Ever After - Thanks to You!
---
ORDER MAGAZINES AND SUPPORT THE CCSPCA!
Fantastic deal... simply click on the above link to order (or re-order) your favorite magazines for an unbelievable low cost, and a portion of the sale will be directed back to the Central Coast SPCA to help abused and neglected pets.
---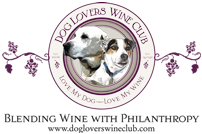 LOVE WINE? WANT TO HELP THE ANIMALS?
Dog Lovers Wine Club is now supporting our organization, but we need your help. If you go to www.dogloverswineclub.com
and make a purchase or become a wine club member, Dog Lovers Wine Club will support us, in our mission to help homeless animals! Members of Dog Lovers Wine Club receive carefully crafted premium wine from California, shipped directly to them. But, here's the unique part. Each month, the wine is accompanied by inspirational stories of families and their lives with dogs. The beautiful labels are illustrated from selected photos (and stories) they receive from dog lovers across the country. The wine shipments also include tips about dogs, tasting notes about the featured wine, the source of the grapes and recommended food pairings. Members can choose to receive their wine shipments monthly, bimonthly or quarterly. Individual wines are also available for purchase. This is truly a wonderful program and would make a great gift for any dog lover! You can also make a purchase by calling them toll free at 877-919-WINE (9463) (Don't forget to mention the Central Coast SPCA if you call in). Thanks so much for your support!
---
---
Watch our cool video!

Check out our other great videos at: CCSPCA - YouTube
---
---
---
---
GREAT WAY TO DONATE!
We believe that every dog needs his or her own bed - and you can help! To donate a Kuranda Bed please click on the icon link below and select "California" and then scroll down to: "Central Coast SPCA - Santa Maria, CA" to make sure the donated bed gets to our critters. Thank you so much from all of our doggies!

---
---
---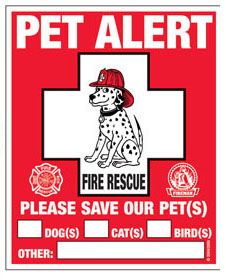 PET ALERT DECALS
Pet Alert Decals are designed to alert firemen, police or neighbors that there is an animal or animals inside your dwelling. The decals are 4" x 5" and made of strong weather-proof vinyl static cling material that will not fade with bright vibrant red color for high, easy alert visibility. Pet Alert Decals will adhere to any clean glass surface without adhesive and can be placed on any inside window area and can be easily removed and reused.
How To Order
Don't leave pets home without a Pet Alert Decal. Comes with two decals per package. Cost is: $2.99 + $1.50 shipping and handling (may purchase up to 3 packs for the same shipping/handling charge). All proceeds go towards the CCSPCA's Disaster Relief Fund. Send check or money order to: P.O. Box 2952, Orcutt, CA 93457. Please allow 2-3 weeks for delivery.
---
---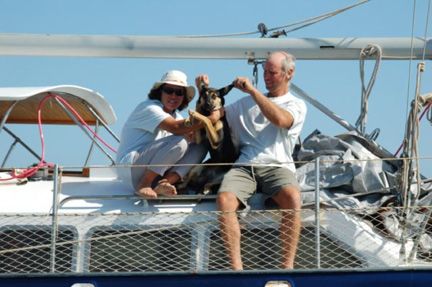 Great Rescue!
Silvie (full name: Second Wind by Silvie) has a wonderful story to tell about a life and death rescue, living on a wonderful sailboat and hopefully now finding a loving home. Check out her full story on our "Adoptable Pet List" link. Click on "Silvie" and "Silvie 2" to see all of her photos - or simply click on the above photo to get started! Good news! Silvie got adopted! Yipee!
---
If you are interested in reading more about Ambos Rescue, our affiliate rescue group that travels down to Mexico, please scroll down.
---
---
---

WHO WE ARE
The Central Coast SPCA is a private, non-profit no-kill animal welfare organization dedicated to saving homeless cats and dogs, and other companion animals; to providing lifesaving care and treatment to those animals in need; to take in adoptable animals from local high-risk facilities in Santa Barbara and San Luis Obispo Counties; to help pets stay in loving homes with training and behavior classes; and to cultivate respect and awareness for the rights and needs of companion animals.
---
The CCSPCA does not have a physical shelter, but houses all of our animals in foster homes. If you see an animal you wish to adopt, or would like to receive information about, please email us at: centralcoastspca@yahoo.com. Because we do not have a shelter, we do not have a permanent phone number either. But if you leave a message at our email address one of our volunteers will contact you as soon as possible.
---
---
---

AMBOS RESCUE
For six months out of the year one of our members, Suzann Reeve, travels to Mexico, meeting up with her friend Jean Burch, to rescue homeless dogs. They vaccinate, spay & neuter, and fix whatever health problems they can with the finances they have available and have raised for this specific purpose. When the dogs are ready for new homes they attempt to place them locally, or send them up to Tuscon to be adopted - every year they bring one or two special ones back for us to find a home for. It has been a tough road for them, and extremely grim at times with all the heartache they feel when someone is cruel to an animal. But they continue on because to stop now would be harder. They rely upon donations to keep them going - if you wish to make a tax deductible donation please send it to: Ambos Rescue, Central Coast SPCA, P.O. Box 2952, Orcutt, CA 93457.
---
Ambos Rescue mainly works in the San Carlos area of Mexico where they have a base of operations out of Jean's home. At times during their 6-month stint they have as many as 20 dogs flowing throughout the home - and many, many more dogs housed with various friends and acquaintances. Most of the dogs they rescue are starving, near death, and have been on their own for awhile. Some have been alone for so long that they will never be tame and Suzann and JB can only trap these dogs to spay & neuter, before turning them free again. Their goals are to instigate change in San Carlos, to bring about awareness to the plight of the many dogs that roam the streets looking for food. It is a sad situation and hopefully one day the government, or larger rescue agency, could go in and make an even bigger difference for the better. In the meantime Suzann and JB work tirelessly and endlessly to help those dogs that they can- and usually spend their last penny to do so.
---
If you would like to contact Ambos Rescue: magicmutts@gmail.com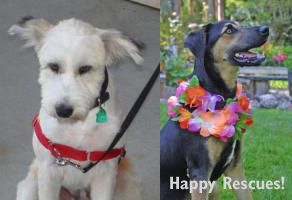 Izzy's Story - from the streets of Mexico to Happily Ever After
Izzy started out in a puppy mill in Mexico and was rescued, medically rehabilitated, cared for and sent up here to Santa Maria for adoption. This is his story. Click here to read about Izzy...
.
Update 11.24.08
Izzy has passed his Good Citizen test and has been accepted into the Furry Friends Program! This means he will join his new sister Meg in bringing love and cuddles to seniors and kids in convalescent homes and hospitals. This is what rescue is all about really... bringing meaning to a dog's life that might have ended on the streets like so much garbage. Izzy's new job is to bring comfort and joy to people who need it. Izzy knows what it's like to be lonely and afraid - to need love and hugs - and he is willing to share the wealth of this knowledge.
---
---
Fight Animal Cruelty
The CCSPCA is committed to fighting animal cruelty. Many animals on the Central Coast need your help. You can help save a life today. Learn how you can prevent animal cruelty by understanding the facts behind it, what constitutes cruelty and neglect, and how you can report animal cruelty in your neighborhood. Know California's animal cruelty laws and get involved in helping us lobby for animal welfare. Together, we can make a difference for all animals. DID YOU KNOW... It is illegal to abandon an animal? (Up to 6 months jail time and maximum of $1,000 fine) It is illegal to confine an animal in such a way that doesn't allow for proper exercise, access to food, water and shelter? (Up to 6 months jail time and maximum of $1,000 fine) HOW YOU CAN HELP... Report animal cruelty to the proper authorities
Get Involved
In addition to monetary support and wish list item donations , CCSPC welcomes your donation of time! There are various ways you can help CCSPCA animals, and new volunteers and new ideas are always welcome Whatever your interest, CCSPCA can benefit from your help! Below are some of the ways you can get involved VOLUNTEERING: Want to make a big difference in the lives of homeless animals? There are lots of rewarding and fun opportunities to volunteer with CCSPCA. No matter what your skills and interests, we have a volunteer opportunity to match. You can get involved a little or a lot! Please contact us at: centralcoastspca@yahoo.com for whatever areas interest you. Want to get involved, but don't see anything that specifically sparks your interest? Just contact us and a volunteer will get in touch with you to talk about other volunteer opportunities and discuss interests and ideas you have!
CCSPCA Relay Team
The CCSPCA Relay Team is a dedicated group of volunteers who transport the animals as the need arises. Whether the need is for a dog or cat to be transported from a shelter, from a surrendering owner, to the vet or to its forever home, the CCSPCA Relay Team gets the job done. If you're interested in helping out, please contact us at: centralcoastspca@yahoo.com
Placement Team
Meet with interested adopters in your community and help match an animal with their new family! For more information about the Placement Team , please contact Jeannine at: centralcoastspca@yahoo.com
Donations Always Welcome
The CCSPCA is an all volunteer- run non-profit, 501c3 organization (tax deductible Fed. ID#20-0294474) and relies upon public donations to keep us going. We have several funds set up to help the animals and your help is greatly appreciated! We have funds set up for Veterinary Care for those animals we take in that need special medical treatments and/or surgery; the Building Fund that sets aside funds to build our new shelter; and the General Fund to take care of miscellaneous expenses like dog & cat food, Frontline flea & tick control, and medicines/vaccinations for the animals. You can send your tax-deductible donation to: CCSPCA, P.O. Box 2952, Orcutt, CA 93457 or click on the PayPal button at the top of this page. All donations are greatly appreciated!
Membership Opportunities
We also have memberships available for $25.00 single, or $45.00 family membership. A special Lifetime Membership is available for $500.00. All family & lifetime memberships get a free CCSPCA T-Shirt; and all memberships receive a newsletter every other month. Please contact Jeannine at: centralcoastspca@yahoo.com for more information regarding donations or memberships. hr>
---

Contact Us!
---
Central Coast SPCA
P. O Box 2952
Orcutt, CA 93457
Phone: The CCSPCA does not have a phone number dedicated to the organization. Please leave a message by email and a volunteer will contact you as soon as possible.

Email: centralcoastspca@yahoo.com
Click here for a list of pets at this shelter
---

[Home] [Information] [Shelters] [Search]