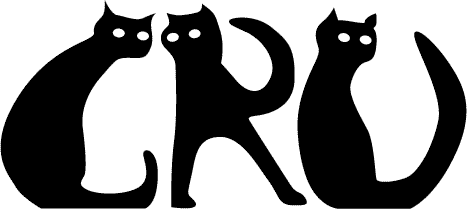 Cats R Us
Annapolis, Maryland
Click on a Cat Cartoon to View our Adoptable Cats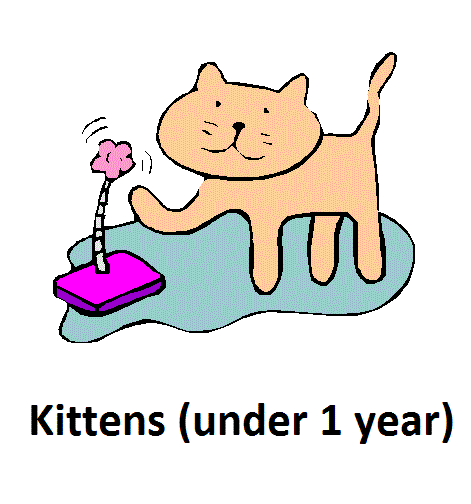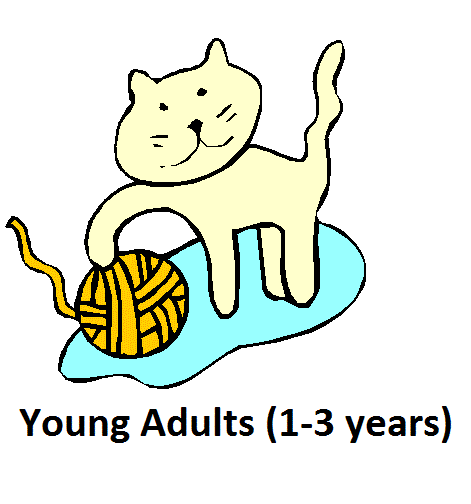 ---
WHO WE ARE
Cats R Us is a non-profit 501(c)3 registered charity, which operates 2 small shelters in the Annapolis, Maryland area. Our main effort is to reduce the community cat population through methods such as TNR-M (Trap, Neuter, Return and Monitor). TNR-M is a full community cat population management strategy in which community cats are humanely trapped, vaccinated, sterilized, and ear-tipped for identification by veterinarians. We DO NOT take feral cats as we have no facility to house them. We DO NOT take owner surrendered cats.
Cats R Us welcomes visitors to our shelters by appointment only. Our shelters are small, private, residential shelters. We endeavor to be good neighbors and are therefore not open to the public. If you would like to meet one of our cats in the shelter, please email adopt@catsrusrescue.com These shelters are home to cats who are domesticated/tame and which have been abandoned by previous owners. We are a NO KILL facility and these cats will stay with us as long as it takes for them to find their forever home.
We have an "open" shelter. This means the cats are not in cages, they are free to roam about and interact with each other, they have cat trees, windows to look out of and all the creature comforts of a home.
Most of our kittens are in foster homes for better socialization and more attentive care. We are always in need of foster homes. If you might be interested in fostering please email foster@catsrusrescue.com for more information. We also welcome any new volunteers who would like to come and spend down time with our wonderful cats. It is an enjoyable, relaxing time and the kitties always welcome a cuddle and warm lap. If you might be interested in volunteering please email volunteer@catsrusrescue.com for more information.
---
Please Recycle - Adopt a Second Hand Cat!!
All of our cats are spayed or neutered BEFORE being placed in a permanent home, even kittens. This way we can guarantee that we will NOT contribute to the population explosion that is currently a huge problem in the U.S. All of our cats and kittens have been evaluated by a veterinarian and given the proper vaccines and if necessary treated for parasites like worms or fleas.
Our adoption fee for cats less than one year old is $120 for one, $200 for two. Cats older than one year old are $100 for a single cat and $180 for two cats. Exotic cats are $150 - $250 each. If you are gone from home for an extended period during the day, and desire to adopt a kitten, please consider adopting two and share in the wonderful enjoyment two kitties bring to your life. It is not much more of an expense and you will be delighted (and comforted) in knowing that they have each other while you are away!
---
DONATIONS
All donations to Cats R Us are tax deductible, we are a 501(c)3 non-profit organization. We are an entirely volunteer organization -- no one is paid a salary -- so you can feel confident your hard-earned money will go only towards the care of our rescued cats.
If you would like to send a charitable donation to help our rescued cats please send it to:
Cats R Us
PO Box 160
Gambrills, MD 21054
We can always use cat carriers, metal wire type crates, towels, and cleaning supplies. Email us at donate@catsrusrescue.com and we'll arrange to receive the donation.
---
Adoption Policies and Why We Do It This Way:
Please take a few moments to read the following explanation of our adoption policies and the steps that make up the adoption process. It is important that potential adoptees understand two things:
The process is the same for everyone; and
It is not our intent to frustrate you.
Rather, everything we do is for the best interests of the cats in our care, and is aimed at giving them the best possible chance at finding a permanent home.
The procedure is as follows:
Potential adopters are asked to complete an adoption application.
A Cats R Us representative will go over the application with the potential adopter(s).
If there are already other animals at home, veterinary references will be sought and a veterinary check will be needed. This process is simply to protect the health of the potential adoptee and the companion animals already owned.
Providing all goes well, an appointment for a home visit will be arranged and the adoption will take place at this time.
---
Cats R Us
Email: adopt@catsrusrescue.com
---

[Home] [Information] [Shelters] [Search]