Burlington Animal Shelter
Our Featured Pet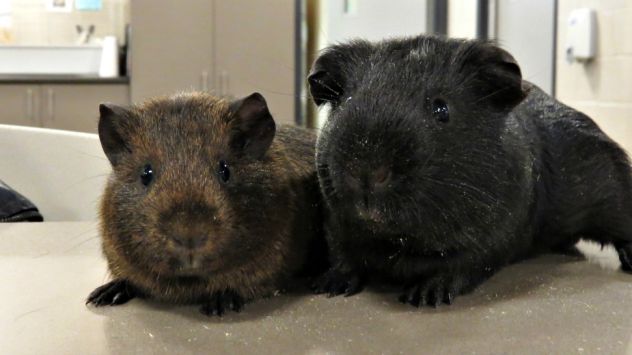 Bucky & Wombat
Donations
The Burlington Animal Shelter graciously accepts donations to its fund Promoting Animal Welfare (the P.A.W. Fund). Donations of money or gifts such as canned Hill's Science Diet cat/dog food, toys, or treats are used solely for the purpose of improving the quality of life for animals in our care. To make a donation simply call or visit the Burlington Animal Shelter today. The Burlington Animal Shelter is always grateful to accept donations of Kuranda Beds. If you would like to donate a bed to our shelter please visit...

Who We Are
Burlington Animal Shelter is operated by the City of Burlington. We have been providing Animal Control Services to the community of Burlington since 1968. Our services include adoptions, sheltering of lost and stray pets, animal control, and by-law enforcement. Our vision is to maintain an Animal Control orgainization that is committed to excellence in service, and the welfare of all animals.
Adopting a friend
Burlington Animal Shelter is responsible for sheltering and caring for all lost and stray pets within the City of Burlington. Provincial statute mandates that we hold stray pets for a 72 hour redemption period (excluding holidays) prior to placing any pet up for adoption to a new home. If not claimed by an owner, the Burlington Animal Shelter becomes the legal guardian of these pets. This is our opportunity to place these pets into new and more caring homes. As an added bonus to our potential adopters, our animals are given age appropriate vaccinations, a free physical examination (with a Burlington Veterinarian), a microchip for permanent identification and 6 weeks of pet insurance coverage. During the adoption process, we encourage prospective adopters to spend time getting to know the pets so that they can make an educated choice for their new companion. Our staff will spend time answering questions and will explain the responsibilities of owning and caring for a new pet. We have a variety of animals in the shelter that are awaiting adoption into loving new homes.
Hill's Shelter Nutrition Partnership
Hill's Food, Shelter & Love™ program has partnered with us and is donating pet food for all dogs, cats, kittens and puppies being cared for here. As a shelter partner, we are exclusively feeding Hill's® Science Diet® to all the animals in our care. http://www.hillspet.com
Come Visit Us!
The Burlington Animal Shelter can fulfill your adoption needs. Come to our facility at 2424 Industrial Street to view animals available for adoption. We're open Monday to Friday from 8:30 a.m. to 5:30 p.m. and Saturdays and Sundays from 10:00 a.m. to 2:00 p.m. Adoption fees are as follows: Cats $91.92 including HST Dogs $121.54 including HST The adoption fee includes age appropriate vaccinations, first veterinary examination (with a Burlington Veterinarian), microchip for identification, and 6 weeks of Pet Insurance. If not spayed or neutered at the time of adoption, spaying or neutering must be done at the new adopters expense as signed for in our adoption agreement.
---
Burlington Animal Shelter
2424 Industrial Street
Burlington, ON L7R 1A5
Phone: 1-905-335-3030

Email: animalshelter@burlington.ca


Map to our shelter

Click here for a list of pets at this shelter
---

[Home] [Information] [Shelters] [Search]