"The greatness of a nation and its moral progress can be judged by the way its animals are treated." -Gandhi
Animal Rescue Connection
Click here to see our Happy Tails!
---
Quick Guide To Our Site
---
Action Alerts!
Urgent Foster Needed!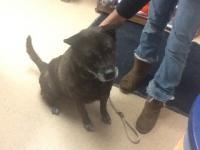 Hi, my name is Tia. I am a beautiful brindle chow mix dog with a lot of love to give! I am a sweetheart! I am calm and smart. What a combo! But, I don't like cats. I am great on a walk, and can sit for a treat. I don't bark much. I would love to find a family that wants to add me to their home. I would be your best friend.

[Tia is at a local dog pound. She has a mammary tumor that needs to be removed. We have a person who is willing to pay for her veterinary expenses, but we need a foster home so we can get her out of the shelter so we can get her treated. Please contact Brenda at 734-775-3840, terrypresson@wowway.com]

Call to support SB 354 to ban gas chamber euthanasia in Michigan!
SB 354, "Grant's Bill" to end gas chamber euthanasia in Michigan, has passed the Senate and now awaits a hearing in the House Committee on Local Government. Your help is urgently needed in moving this bill forward. Can you please take a moment to contact the committee's chair, Rep. Amanda Price, to request that she schedule a hearing soon for this very important bill? All you need to do is call the office of Rep. Price at (517) 373-0838 and say that youíre a Michigan resident, and that you would like her to schedule a hearing soon for SB 354, ďGrantís BillĒ to end the use of inhumane and outdated gas chambers to kill shelter pets. Thatís all! As always, please be polite and respectful, while stressing that this is an issue that is very important to you as a Michigander. If you need any additional information on Grantís Bill, please visit http://michigandersforshelterpets.org/grants-bill/. Thank you! Jill Fritz Michigan Senior State Director jfritz@humanesociety.org

Also, please contact your representative and express your support for SB 354. You can find your representative at http://www.house.mi.gov/mhrpublic/.




S
aturday September 29, 2012
2:00 – 4:00 p.m.
Earhart Village Club House
835 Greenhills Drive
Across from Greenhills School
Book Reading at 2:30 p.m.
Meet Sammy
Refreshments
Hosted by Marilyn Wedenoja and Linda Kurtz
RSVP mwedenoja@emich.edu
Eight years ago, Linda and Ernie Kurtz adopted Sammy from the Animal Rescue Connection. ARC rescued Sammy from an animal control in Monroe County where he was to be euthanized. Linda's memoir covers their first three years together and tells about how they trained for a dog sport called rally obedience.
Books can be purchased from amazon.com or barnesandnoble.com and cost $15. There will be books available at the party. All proceeds from the book signing will go to the Animal Rescue Connection, which is a small organization that rescues animals who are about to be euthanized by "high kill" county-operated animal shelters. They do not have 501c3 status.
LOST DOGS
| | |
| --- | --- |
| Wiggles | Wendy |
| | |
Please help us find our lost rescue dogs. We rescued these dogs from a kill shelter and placed them in a foster home until they could get adopted. They escaped from the foster home on or about April 20th and we were not notified until May 8th. They were last seen near Cypress and Syracuse (near Ecorse and Telegraph) in Taylor Michigan. Wiggles is a 7 month old small Lab mix (about 25 lbs). Wendy is a pure Cattle Dog. Both are very sweet. If you have any information about these dogs, please contact us.

Desperate Situation at Licking County Animal Control in Ohio
The shelter is full and we need to find homes for these dogs immediately: Take a look at the L icking County Animal Control website

Our Featured Pet...
Sponsors needed
Our animals are not on a time limit. They won't be dumped at another pound or euthanized if they can't find a home soon enough. Long term care of dogs not in foster homes is very costly and decreases the amount of deathrow cats and dogs we can rescue. Roscoe, a puppy we have just rescue needs expensive heart surgery. We do not turn down an animal because they require additional medical treatment. Please consider any amount donation to help sponsor one of these wonderful dogs or cats! We will give a big thank you on our bio pages of the dog you sponsored, so everyone knows of the good deed you did for that animal! All donations go directly to the care for each animal. We can't continue saving more animals without your help. Thank you!! Please send contributions to : Animal Rescue Connection, 5651 Plymouth Rd, Ann Arbor, MI 48105.
You can also make a donation using PayPal by pressing the following button.


Introducing Sheila!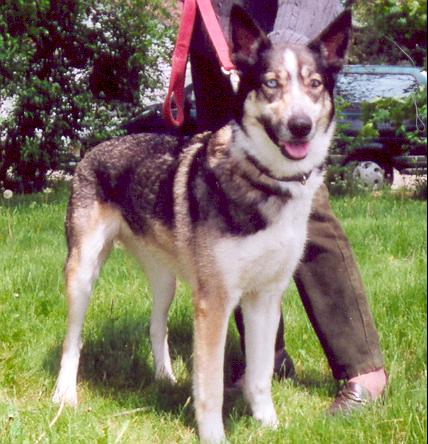 Sheila was rescued from Ingham Animal Control just in the nick of time. This very attractive gal is now in a foster home with other dogs. She is housebroken and described as a very obedient dog. Sheila is counting her lucky stars that she was rescued and she will repay her owner tenfold with her love & loyalty.
Stevie Needs a New Foster or Adoptive Home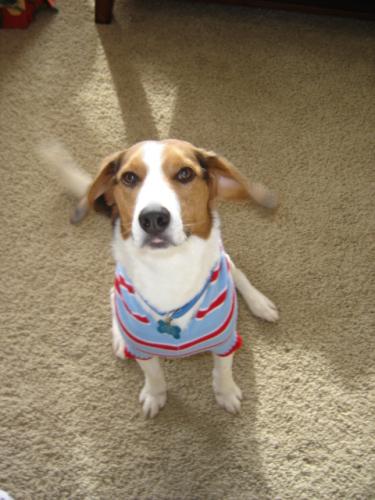 If you are interested in fostering or adopting this very sweet small boy please contact us at animalrescueconnection@ymail.com

Jackson County Animal Control

Jackson County Animal Control has nice dogs and cats that are in extreme danger. Please follow the link to their site and take of look at the wonderful animals there. This is a high kill-rate shelter that also sells animals to research. In 2003, they sold 310 pets to research.

.


If you disagree with the shelter's policy of selling animals to research, please DO NOT call or email the shelter. Employees have no control over shelter policy. Harassing employees can only make them stop cooperating with rescue groups and it will hurt the animals. Policy is set by the County Board of Commissioners. Volunteer Voice for Animals is a group that is trying to stop the sale of pets to research. Contact them if you are interested in constructive ways to approach the problem.
Many dogs and puppies to be gassed in West Virginia
The kill shelters in West Virginia are bursting at the seems. There are many dogs, cats, puppies and kittens that face mass gassing. Click on the following links to see the available animals: www.hillbillypets.com, LUCountydogs, or BARBOUR ANIMAL SHELTER ,

The cost of caring for rescued animals is enormous. Most have to be spayed or neutered at a discount cost of about $100. They have to be heartworm checked, checked for other parasites, dewormed if necessary, have rabies and distemper shots, and have fleas treated if necessary. This averages about $100 per dog. If they are heartworm positive, the treatment costs $400. If they are boarded in a kennel, it costs $5-$10 a day with the rescue discount. If they are kept for 2 months, that amounts to $300-$600. Our adoption fee has been $150 (now $175) per dog, even for highly adoptable dogs. We have been making up the difference out of our personal funds, which are now depleted. We are now thousands of dollars in debt and will not be able to continue our operations unless our financial situation improves. Over the last two years, we have managed to save about a hundred animals that would otherwise have been killed. If you would like to help this operation continue, please send your contribution in any amount to Animal Rescue Connection, 5651 Plymouth Rd., Ann Arbor, MI 48105.







---
Important Information: Please read this before inquiring about our rescued pets.
We are a small rescue group operating in southeastern Michigan. We rescue deathrow or soon-to-be class B research dogs and cats from pounds and shelters and place them in loving homes. We have no paid positions and we mainly have to pay out of our own pockets for animal care. Please consider any amount of donation so that we may continue helping save more lives! Animal Rescue Connection is in the process of becoming an incorporated 501 (c)3 nonprofit organization. In order to answer your inquiries in the shortest time possible, please help us by including the following information in your e-mail: (1) The rescued pet you are interested in, (2) where you live, (3) your phone number, (4) if you have children and if so, their ages, (5) fenced or un-fenced yard, and (6) other animals already in your home. **If you are or have been a pet owner, please include your Vet's name and the name of your current or former pet or pets. Thanks in advance for your cooperation as this will greatly speed up our ability to help you find the appropriate, available pet in the shortest time possible.

---
Other Featured Pets for Adoption
Jordon

Chelsea

Haley

Amanda

Stevie>
---
Desperately Need Foster Homes

HOW CAN YOU HELP? Be an Animal Rescue Connection Volunteer! We need help in many different ways: always need foster homes, transporting animals, donations of crates, collars & leashes, walking and socializing with our rescued pooches who are in kennels (they need to be loved too), & photographer. When you foster that allows us to save another's dogs life. It's simple: You provide shelter, love, hugs, food, water and exercise. We provide all medical care and find potential adopters.

---
Who We Are
Note: This address is a mailing address only. No animals or Animal Rescue Connection personel are at this site.
Animal Rescue Connection
5651 Plymouth Rd.
Ann Arbor, MI 48105
animalrescueconnection@ymail.com

---

[Home] [Information] [Shelters] [Search]