---
Our Featured Pet... *Bella*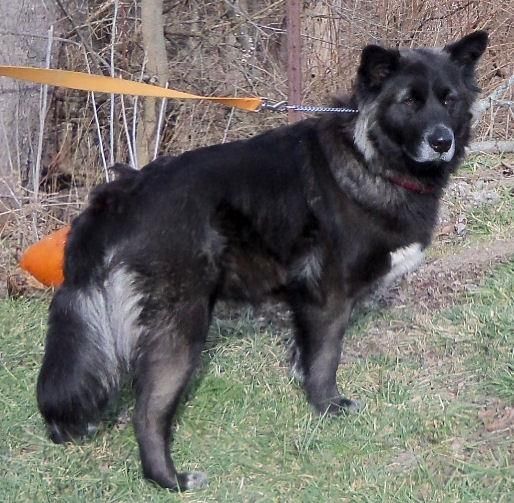 Meet Bella...

Bella is a super sweet girl that has had a hard row to hoe. She has been bounced around a bit, stayed at a dog pound for an extended period, all while suffering from some health issues which caused her pain. She is presently under our vet's care and we believe she will make a full recovery.

HEARTWORM IS BAD NEWS AND HARD ON THE ANIMAL AS WELL AS THE POCKETBOOK. IT IS SO PREVENTABLE. PLEASE HAVE YOUR PET TESTED AND PLACED ON PREVENTATIVE.

STOP ANIMAL CRUELTY! Report animal cruelty, neglect and abuse directly to local law enforcement and request a call record number. They typically will route the call to your local humane organization for action.

Don't buy or breed, please, for the sake of the animals, opt to adopt! If you have never seen a female puppy mill dog that has had a zillion puppies, at least do so before you consider buying from a breeder or pet store. Chances are you will be affected by what you see, bone exposed where gums used to be, etc. The majority of animals found at pet stores will have come from puppy mills. Please do not support that industry! Breed is greed and it is all about the money, pure and simple $$$$$$$.
Adopting a friend
ABOUT ADOPTING: Adopting an animal requires much thought and commitment. If you are serious about committing love and care for a pet for its lifetime, please request an adoption application. Adoptions fees do apply. Many times we will have a higher amount invested in a pet than the adoption fee we charge for that animal, mainly due to extraordinary vetting expenses and rehabilitation of the pet. We care about our animals' health as well as overpopulation. Therefore, all of our animals are spayed/neutered prior to placement. Puppies that are not old enough to be altered may be adopted, however there will be a clause in the contract requiring they be altered within a particular time period, based upon its age and proof must be submitted. In addition, our animals will also be, at minimum, vaccinated against Rabies, Dhpp, given a Heart Worm testing and vet prescribed Drontal to ensure they are free of parasites (round, tape, hook and whip worms). Hear worm positive dogs are treated, and it is expensive. If we have an animal that needs surgery or extensive vetting, it shall receive that care. Every effort is made by us to ensure the optimim health of the animals in our care.
---
BR>
href="http://www.petfinder.com/shelterSearch/shelterSearch.cgi?shelterid=OH790" mce_href="http://www.petfinder.com/shelterSearch/shelterSearch.cgi?shelterid=OH790">Click here for a list of pets at this shelter


---

[Home] [Information] [Shelters] [Search]