Jemez Valley Animal Amigos
---
Our Featured Pet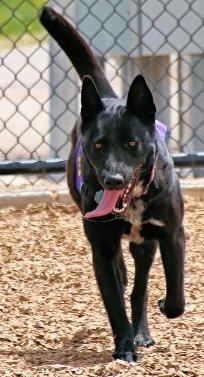 News
EVENTS
PLEASE DONATE
to help us help the animals
PET FOOD BANK
We have a small supply of various types of pet food for those occasions when families are in need. Just contact our 888 # to obtain this help.
WISH LIST
Volunteers and foster homes are our biggest need! We also need help in transporting our rescued animals to town to get their needed vet care. We need all types of pet food donations to stock our Pet Food Bank.
WHO WE ARE
We are a very small no-kill rescue group in the Northern New Mexico Jemez Mountains. We dont' have a shelter, but rely upon foster homes for our rescued animals. We won the NM's Milagro award in 06 for our excellence in direct animal services. While we might be small, we are mighty and impressive in our efforts to better the lives for the animals we take in. Established in 2001, we were incorporated in 2002 in NM as a non-profit and obtained our IRS tax free 501 c 3 status in 2003. Any donations to us are tax deductible.
ADOPTING FROM US
All of our animals are completely cared for with vet services before adopted. An application is required that is reviewed by our board for approval before visiting the animal. If there is a match between people,their family, their animals and our animal, then they can take the animal home at that time. We DO require an adoption donation that varies based on the age of the animal and whether the animal has been neutered or not. If the animal is too young to neuter, we do require an agreement signed that promises you will have the pet fixed at 6 months of age.
Come Visit Us!
We have no physical location, but do have regular meetings every other month.. Please join us.
---
Jemez Valley Animal Amigos
c/o
P.O. Box 333
Jemez Springs, NM 87025
Phone: 888 828 5822

Email: JVAAadoptions@aol.com
Click here for a list of pets at this shelter
---

[Home] [Information] [Shelters] [Search]