Almost Home Animal Shelter

Book a veterinary appointment with Vetary and give back to a pet shelter in need! --

"There is no psychiatrist in the world like a puppy licking your face. " --Bern Williams
---
Pets of the Week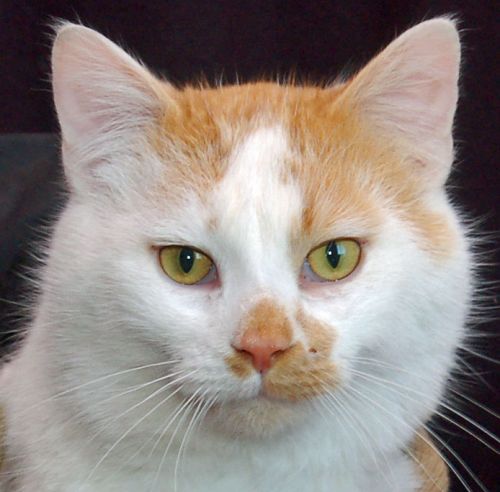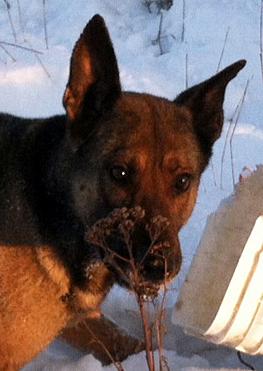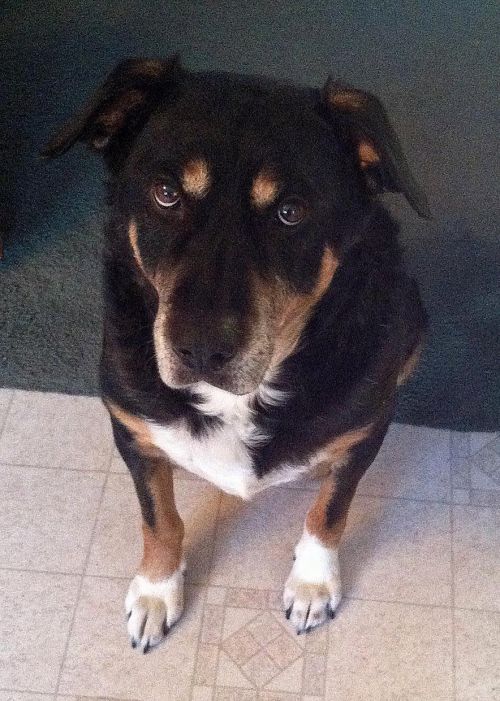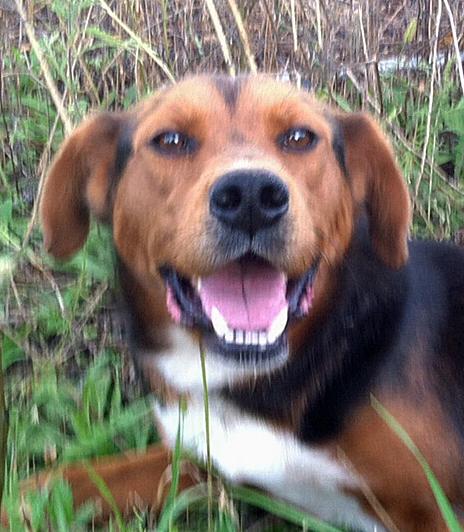 Each year approximately 8-12 million companion animals enter animal shelters nationwide where 4-5 million lose their lives through no fault of their own. If you are thinking of adding a pet to your family, please consider adopting an animal from a shelter or rescue group. Almost Home is a no-kill shelter, but because of that we can run out of space for new dogs and cats. Help us to find homes for these deserving animals by spreading the word that shelter animals make great family pets. Click on Our Adoptable Pet List to see our current list of available animals.



Wish List
- High quality dog food (e.g. Purina One and Iams quality)
- Gasoline gift cards for travel to vets and adoption days
- HP 75 ink cartridges (color and B&W)
- New laptop computer for email and record keeping
- Postage stamps (forever stamps) for business mail
- Grooming table for doggie haircuts
- Used photographic lighting and backdrops for pet photos
- Small rawhides, Nylabones, and Kong toys for fun!


News
Donate Online!
You can now donate to Almost Home Shelter in two easy ways. Click the Donate button at the top of this page and you can donate quickly via credit card using PayPal. Can't adopt a pet right now but still want to do something to help one of our adoptable pets? Just find one that tugs on your heartstrings and click on the Sponsor Me button. Your donation will go directly to help the care of this pet and all the other ones searching for their new homes. And your donation is tax deductible!
Find us on Facebook!
Almost Home Shelter now has a Facebook page! You can keep up with all the latest happenings at the shelter by clicking on Like at the top of this web page or searching for Almost Home Shelter Mora in Facebook. When you Like us, you will receive it all on your Facebook News Feed. Or stop by our page and join in on our discussion groups or check out the photos. Support Almost Home Shelter by sharing our page with your Friends, too!
Cooper Did it Again! Fundraising for Almost Home!
This year Cooper, the super fundraiser, and his mom Nancy Radow, raised $4400 for Almost Home! That's enough to keep the shelter the dogs in high quality food for the summer! Cooper's new sister Isabelle helped fundraise, too. Can't adopt but want to help the dogs some other way? Come up with a creative fundraising idea like Nancy and Cooper do! Every contribution, no matter how small, helps to feed, house and care for the health of our dogs until they have new families to do that for them. Thanks again to Nancy, Cooper, and sister Isabelle for such a successful fundraising campaign!!!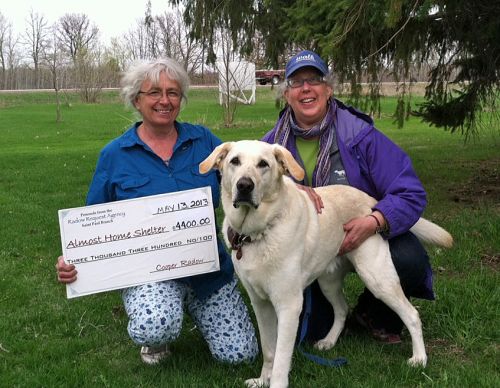 Adoption Days
To reach more potential adopters, Almost Home is holding Pet Adoption Days at Coon Rapids Petco and various other locations. Watch the marquee at the top of our home page to see when our Adoption Days are being held. If you are interested in seeing a particular dog or cat at an adoption day, email us before the event and we will do our best to bring that one along. There will be no one at the shelter in Mora who can help with adoptions on those days so please plan accordingly.
A Few Words from our Director
Hello to everyone! As we head into the winter season, we have such a wonderful group of dogs looking for new families! Adoption rates have been quite low the past 2-3 months but we did see a rise going into the holiday season. Winter is an expensive time of year. We have prepaid our fuel for the shelter heat which took a big chunk of money so we've started a fundraiser to make sure we can keep the dogs in high quality food during the cold months. You can donate on our facebook page or by going to www.razoo.com and searching for Almost Home Shelter. Or drop a bag off at the shelter! Every little bit helps!
We've been seeing a lot of lost and found dogs lately. Please remember to never let your pets outside without their collar and tags on. Make sure their tags have a current phone number. Microchips are also a great idea. We do check for chips here at the shelter when dogs are found and it can help speed your furry family members home. It's also another good reason to have your pets spayed and neutered because dogs who are out looking for company are much more likely to wander from home. If you do lose a pet, notify the shelter and the sheriff's office. Put up posters with photos and post your pet on the Lost Dogs MN facebook page. Time is of the essence.
Looking for ways to help the shelter dogs? Check out our Wish List on this page to see what we need at this time.
Thanks as always for your support of the animals!
Shelly Sampson, Director, Almost Home Animal Shelter
Happy Tails!
Brownie
Good Morning Shelly, We've attached a photo of Carter & Brownie, taken sometime around Xmas! Thought you would like to see him again. He's doing great, gained some weight, learning all kinds of tricks, loves playing ball. Steve spends a minimum of 40 min a day w/him playing ball. He too loves walks, snuggling, breakfast and dinner and gives lots of kisses and likes to stand on us... His Xmas present from us was freedom in the house while we are at work. The first week in December we started and he's been good! Happy to allow him to be free during the day, so he can peek out of window from his favorite chair. He's cat-like sometimes, amazes us. He loves when Carter is around, lots of playing and when Carter has a buddy over, it's even better. Sleeps w/Carter too, he's our snuggle buddy too when Carter isn't around. He's very fond of bedtime.. We love him and happy that we adopted him last June. It was very hard losing Ellie and this was the best thing we could have done, give a puppy a good home... A HUGE THANK YOU FROM THE 3 OF US AND BROWNIE THANKS YOU TOO FOR TAKING HIM IN AND FINDING HIM A GOOD HOME. Happy New Year to you and your family and all your puppies, waiting for a home. Stay in touch, we will plan on staying in touch w/updates too. Take care, Mandy, Steve & Carter

Roxie
We are in love with Roxie and she is in love with us. She has settled in so well. Did great with the grandkids and their dogs. Not so well with our cats; but that is the cat's fault. So glad to have her. Thanks. Dee

Ella
Hello! I adopted one of the beautiful Aussie/Lab cross puppies in June, and just wanted to give you an update on how she is doing. Ella is now 11 months old, and doing wonderful. She was spayed in September and had a wonderful recovery. Ella is incredibly smart, extremely loving, and has become my best friend. She absolutely loves the dog park, and being outside. Turns out she got a lot bigger than expected, 65lbs now! Just wanted to thank you for giving me the chance to own such a wonderful dog. Sara
Pipsqueak
We adopted "Pipsqueak" 2 years ago from your shelter. The woman running the shelter at the time was very attached to Pip. She had bottle fed her, as she was the runt of the litter. Pip was so small. We called and told the woman that we had a dog that was going to go blind and we needed a 'seeing eye dog' for him. We scooped Pip u...p right away from the shelter as she seemed to be the perfect fit for our family. I told the woman that I would update her and of course, life got busy. I wanted to tell her how Pip is doing. Miles, our other dog, has PRA. He has now gone totally blind and has had to have one eye removed. Pip is his best friend. She leads him around and the are like siamese twins. She is a godsend for him and she is a wonderful dog. She fit right into our family from the day we brought her home. She is very sweet, very affectionate and very well behaved. We take the dogs camping, Pip gets to go hunting with Miles, and my daughters (as you see above) occasional use Pip for dress up. Pip is wearing a tutu....hey, she's a girl :) Anyways, I just wanted to tell this woman from the shelter that Pip is very happy, healthy, and deeply loved. We are so glad she kept her for a 'special' family, as we couldn't imagine not having her. I hope this email gets to the woman that took care of Pip, so that she can see what a good choice she made when she let us take Pipsqueak home with us. We love her dearly! - Troy and Nicole
Who We Are
The mission of Almost Home Animal Shelter is to provide basic needs, shelter, and medical care to homeless pets until each is matched with a new, loving, adoptive home. Founded in 2000, Almost Home is an all-volunteer, nonprofit 501(c)(3) no-kill rescue. We receive no government funding and achieve our mission through adoption fees and through the generous donations of our supporters.
Most pets end up in shelters through no fault of their own, and for the constant devotion and companionship pets give us we believe they deserve a chance to live and grow old in safe and happy homes. Almost Home Animal Shelter is dedicated to providing the care and support needed to help homeless pets with this transition. In addition, we recognize that the long-term solution to the problem of abandoned companion animals is to reduce pet overpopulation. Therefore, we ensure that pets passing through Almost Home are spayed or neutered.


Come Visit Us!
Almost Home is located 2 miles east of the intersection of Hwy. 65 and Hwy. 23 in Mora, MN. Hours, BY APPOINTMENT ONLY, are between 10 - 5 on Monday - Friday and between 12 - 5 on Saturday - Sunday. We are a small shelter with limited staff, so you MUST call or email for an appointment to be sure that someone is here and available to work with you when you arrive. Payment of adoption fees is by CASH ONLY. Credit cards are NOT accepted.



Map to our shelter

We do NOT ship pets out of state. All adopters must come to the shelter to meet the animal and be interviewed prior to finalizing an adoption. A downpayment may be made by mail or through PayPal to hold the animal for a reasonable time until you can get here. This is for your benefit as well as for the welfare of the pet because it is important that there is a good match between you and the pet and that they begin to form an attachment to make the transition easier. Remote adoption does not provide this.


---
Contact Information
Almost Home Animal Shelter
2283 Hwy 23
Mora, MN 55051
Phone: (320) 679-2305

Hours: BY APPOINTMENT ONLY between 10 - 5 Mon-Fri and 12 - 5 Sat - Sun .
Email: Almost Home


Minnesota kennel license number: MN37402





"The worst sin towards our fellow creatures is not to hate them, but to be indifferent to them. That is the essence of inhumanity. " --George Bernard Shaw<!- -BOTTOM STUFF-->

---

[Home] [Information] [Shelters] [Search]