FOSTER HOMES NEEDED!!!
Foster homes mean a lot to us and are important for the animals. By fostering, you can make the difference between life and death! You can be hope for a dog and/or cat!

Scared, lonely, I don't understand why I was left. Where did my family go? What did I do wrong? All alone I sit. I shake from fear. Why am I here? It's not completely clear. A light shines through my fear. A kind hand I feel. A kind voice assures me they will be back for me. They say it's a foster home for me!

In these hard times, with so many animals being abandoned, the need for foster homes is great. Adoptions are down 80%, with many more animals being abandoned every day. These Furbabies are suffering. Please fill out the Foster Application. Any questions: email AFFRescue@aol.com or call Kim 215-676-3318. please fill out the foster application below. Any questions email AFFRescue@aol.com or call Kim 215-676-3318
PET OF THE WEEK!!!!

URGENT DONATIONS NEEDED FOR FELIX!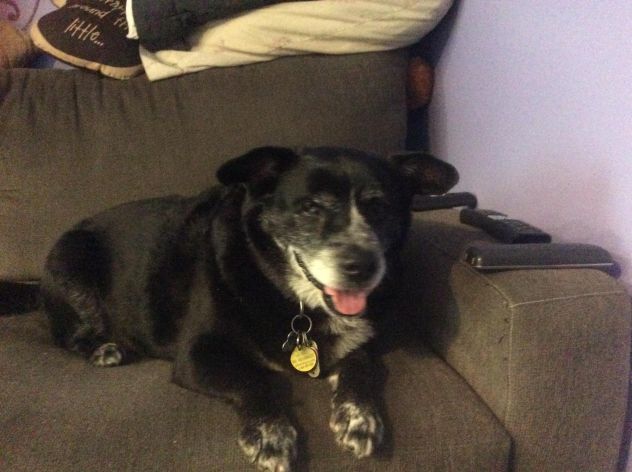 Animal Friends Furever, Inc. (AFF) started rescuing dogs and cats in January of 2008 and found loving homes for over 300 dogs, puppies, cats and kittens. We have taken in many dogs and cats who required extra medical care, including eye surgeries, mass lump removals, dental cleanings, extractions and surgery, and heartworm treatment, just to name a few. This extra medical care is costly and the donations and adoption fees received do not cover these expenses. All proceeds from this shirt fundraiser are specifically for Felix, an older Blue Heeler mix dog who desperately needs surgery to remove tumors from his eye to relieve him from pain and keep his vision. Last year, Felix found himself in a high-kill shelter in Texas after living his life chained outside in the extreme heat for 7 years or more. The euthanasia rate at the shelter is extremely high due to so many unwanted pets and no place for them to go and since Felix was an older gentleman, his chances of survival were very slim. One day someone pulled Felix from out of the shelter and he thought his life was going to get better. Sadly, this was not the case. Next thing he knew he was back living outside and barely being fed. In addition, at some point, Felix suffered a significant injury to his eye that went untreated causing him to go blind in that eye. Just when life was looking hopeless for Felix, a miracle occurred when AFF found out about Felix and we were able to get Felix safely out of Texas and into a very loving foster home in PA. For the first time in Felix' life, he is finally being loved, cared for, living in a home with a family who adores him and receiving the best vet care. After all he has been through, Felix remains so incredibly sweet and forgiving. Sadly, Felix' injured eye has now developed tumors that are causing him great pain and discomfort and there is a chance he could lose vision in his other eye. The tumors must be immediately removed and the cost of the surgery and recovery is $1,100. All proceeds from this fundraiser will go towards Felix' surgery. These shirts are super soft and of great quality. They are regular t-shirts, fitted t-shirts, long-sleeved shirts and sweatshirts with hoods and the sizes range from childrens to adult XXXLarge. Please consider buying one or two or three and know that with each purchase, you are helping Felix live a more comfortable, pain-free and loving life. Thank you so much for your support and please, spread the word. Please go to our Facebook page for the link to the shorts. Or use the donate button to make a donation. All donations are tax deductible

WHO WE ARE:
Animal Friends Furever, Inc. (AFF) is a group of animal lovers that came together on June 6, 2007 to be the voice of animals in need. We are a rescue who helps those owners who can no longer care for their Furbabies and want to make sure they get the best new home. AFF also takes in animals found on the street or from shelters. AFF will help any animal in need if we can. PLEASE NOTE: WE DO NOT have a PHYSICAL SHELTER!