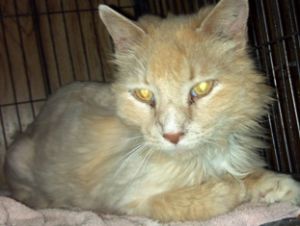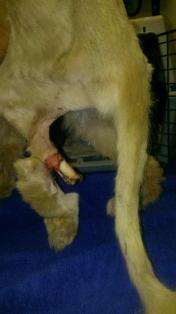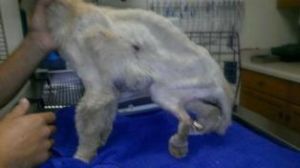 DONATIONS NEEDED
We hold adoption events at Petsmart. Our families are keeping us busy these days so please email for exact dates/locations as we do not want to miss you! We try to match the personalities of our fosters with the lifestyles of potential adopters. If you are interested in one of our fosters, shoot us an email and we can start the adoption process before you get to Petsmart. Help us turn more broken wags into happy tales!
Who We Are
We are a small 501 (c) (3) rescue with two volunteers , one a groomer and the other a teacher,who rescue their hearts out. Our constant prayers are answered as we rescue one broken wag at a time. We rely on public donations as well as our own pocket change to keep our rescuing efforts alive. From the bottom of our hearts, litter pans, and scoopers....thank you for your support! If you are interested in any of our sweet babies feel free to call or email us.
Adopting a Cat
WE CURRENTLY HAVE A WIDE SELECTION OF DIFFERENT COLORS AND PERSONALITIES. GREAT CATS THAT NEED GREAT HOMES!
Wags to Whiskers is a small rescue so we strive to rescue the most loving and affectionate cats possible. Each rescued cat has had its initial vet work done. This includes spay/neuter, vacs, testing, deworming, and flea/tick treatment.
Dogs
We are turning broken wags into happy tales! Check back with us often to see who has been rescued and looking for that furever home. All dogs are spayed/neutered, vacs, HWC, microchipped, and dewormed.
---
BEFORE YOU CALL
Wags to Whiskers is a small rescue made up of foster homes. We primarily rescue from shelters and we stay full. We will NOT take in any stray unless it is an animal in dire need of medical attention. We will NOT take in any owner surrender animals. If you take an animal to a shelter, you can email us the information and we will look into the situation but do not guarantee that we will pull them from the shelter. We suggest when advertising your animals to 1. Require an adoption/rehoming fee. 2. Ask potential owners questions about the type of home they offer. 3. Ask for a vet reference and follow through with calling the reference. Wish we could rescue all of them, but we can't.
Wags to Whiskers Inc.

Tuttle, OK 73089

Beverly

Email: adoptawag@aol.com


---

[Home] [Information] [Shelters] [Search]