Acadiana Humane Society
PLEASE CONSIDER ADOPTING YOUR NEXT FAMILY PET!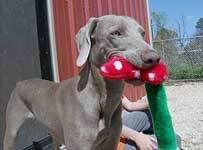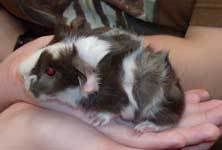 Find Acadiana Humane Society on Facebook and on Twitter!
You can make a financial contribution, (receipts are available) by mailing donations to:
Acadiana Humane Society
PO Drawer C
Sunset, LA, 70584
Or, for your convenience you can donate securely from your own home using PayPal.
Thank you!
---
---
Who We Are
The Acadiana Humane Society is a non-profit organization run by volunteers who seek to find good homes for cats and dogs. All of our animals live in foster homes until a good furrever home can be found.
---
Adopting a friend
Some of the pets available for adoption can be seen at our adoption events in Lafayette. We are at Petco South (on Setter's Trace at Ambassador Caffery) on Saturdays from 11:00AM until 2:00PM. We are also sometimes at Petsmart (at the corner of Ambassador Caffery Parkway and Johnston Street) on Saturdays from 11:00AM until 3:00PM. We currently have one or more cats available at the Lafayette Petco South location (Settler's Trace near River Ranch), and also the Lafayette Petsmart in their adoption centers during the week. We also sometimes have onespayed/neutered rabbit, or a guinea pig, available at Petco South in our rabbit adoption center. Due to Petco North (Louisiana Ave) being remodeled, we will not be holding any events, or keeping any animals, at Petco North until after the remodel is complete. Please email us a completed prescreeing application, and tell us which pet you would like to meet, so we can set up an appointment with you to meet them. Thank you!
All cats, kittens, dogs, puppies are spayed or neutered, are current on all required shots, dewormed, microchipped, and tested. Cats are tested for FIV/FeLV, and dogs are tested for heartworms. Rabbits are spayed or neutered, and receive an ear tattoo that either says AHS or MHR. All ferrets are spayed or vaccinated, descented, and current on vaccinations. All of our animals are treated for any illness or parasites as needed.
The adoption fee for cats is $100.00. Dog adoptions are $150.00. Purebred cat adoptions are $150.00. Purebred dog adoptions are $200.00. Special needs and elderly dogs usually have a reduction of $50.00 in their adoption fees. The adoption fee for unaltered guinea pigs is $20.00. Spayed/Neutered Rabbits are $50.00 each. Ferret adoptions are $100.00. Pet rats & other rodents are usually $5 to $10 depending on their age or other factors. Adoption fees are payable by cash or a check or money order made out to Acadiana Humane Society. We can also take credit cards via PayPal or on the Director's cell phone via the Square Reader app when the other two options are not a possibility for the adopter.
---
Acadiana Humane Society
P.O. Drawer C
Sunset, LA 70584

Email: Acadiana Humane Society
Our Web Page: Visit our Web Page @ http://www.acadianahumane.org

Click here for a list of pets at this rescue