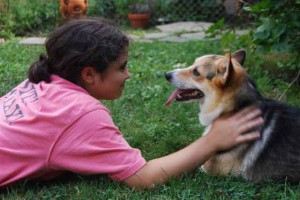 Lakeshore Pembroke Welsh Corgi Rescue began as a committee of the Lakeshore Pembroke Welsh Corgi Breed Club and became a separate entity when incorporated in 2006. We are a 501(c)(3) non-profit and donations to our organization are tax deducible as permitted by law.
We rely entirely on donations and adoption fees to fund our activities. We are not funded by the Lakeshore Pembroke Welsh Corgi Club or the Pembroke Welsh Corgi Club of America. Your donations enable us to continue to help homeless Pembroke Welsh Corgis in need. Visit our "Support" page to learn how you can help.
Our organization's mission is to rescue purebred corgis in Michigan, Iowa, Indiana, Illinois, Wisconsin and Minnesota. We accept owner surrenders as well as rescue dogs from shelters and other rescue organizations. If you need to surrender your corgi please look in our "How to Surrender Your Dog" section for more information.