Furbaby
Rescue
Washington State
www.furbabyrescue.com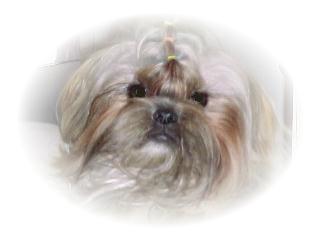 ---
Please visit:
for dogs not listed on Petfinder!
For more information
Email:
elleny@comcast.net
News
Please visit:
for the latest news from Furbaby Rescue!

Who We Are
I am the founder of Furbaby Rescue, our aim is to rescue abandoned, neglected, abused and unwanted Shih Tzus and Lhasa Apsos (& other small breeds when space permits). Furbaby Rescue is a not for profit rescue organization reponsible for the rescues of more than 300 dogs a year. We have a high emotional stake in placement of our furbabies since we are a very small network of volunteers. All funding for medical, microchipping, and other needs comes straight out of our pockets; therefore, the only way to recoup our expenses is through adoption fees. However, the adoption fee you pay for one of our furbabies includes all shots, micro-chipping, neuter/spay, and any and all medical attention the dog needs to get him/her ready for adoption.
Adopting a friend
For Adoption, the requirements are: 1. Adoption fee ($150-$450) 2. Home Check 3. References (preferably vet references) 4. WE DO NOT SHIP DOGS...all potential adopters must meet the dog prior to adoption. "NO EXCEPTIONS" 5. We do not adopt to families with children under 12
Contact Us!
We do not have a shelter. All of our pets are fostered in private homes. Please contact the foster home listed for the individual pet for information and appointments to meet that pet.
---
Furbaby Rescue
Blaine WA
Email:
elleny@comcast.net
www.furbabyrescue.com
Click here for a list of pets at this shelter
---

[Home] [Information] [Shelters] [Search]