Aussie Rescue & Placement Helpline, Inc.
(ARPH) in Washington State

P.O. Box 5305, New Castle, PA 16105
1-877-ARPH-779 ~ arphinc@aol.com ~ www.aussierescue.org
A 501(c)(3) non-profit organization
The official rescue organization of the Australian Shepherd Club of America (ASCA)




ARPH sends out a a big THANK YOU to the Cascade Australian Shepherd Club for their wonderful donation to help Australian Shepherds find new homes!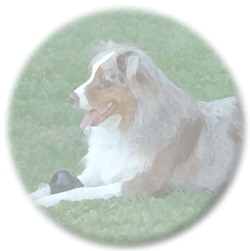 Adopting a Friend:
The first step in the adoption process is to fill out the adoption application. Please fill out the application before contacting any representatives about the available dogs.
ARPH's standard adoption fee for a fully vetted dog is $300 U.S. Any donations above the standard fee will help to offset any necessary expenses, and are tax deductible (for U.S. residents only).
Occasionally, the fee may be lowered for special needs dogs and some senior dogs. Unaltered puppies require an additional spay/neuter deposit which is refunded upon proof of spay/neuter, per ARPH's adoption contract.
News:
ARPH NEEDS FOSTER HOMES! If you have herding breed and/or Aussie experience, and would like to help, please apply online at: www.aussierescue.org
How YOU Can Help:
Did you know that each year, here in the Pacific NW, that there are over 200 Australian Shepherds that wind up needing the aid of Rescue? And those were only dogs that we happen to hear about. As the breed becomes more popular, many more Aussies are ending up in shelters or are needing to be re-homed for other reasons.
You can help though! We need volunteers to provide housing, transport to and from shelters/homes/vet appointments, staff booths at events, make phone calls & help spread the word about Rescue. If this sounds like something you'd like to do, check out the volunteer opportunities at www.aussierescue.org and find out how YOU can make a difference.
Who We Are:
We are a group of volunteers dedicated to the Australian Shepherd breed. Our goal is to place Aussies in appropriate homes where they will be treasured members of the family.
Some of our dogs may still be in their homes and some are in foster care. As a group, we work closely with owners, shelters and our applicants to make the adoption a successful one for everyone involved.
We do not have a central shelter, and many of our dogs are in private foster homes. Please submit an application before asking to visit with a dog.
Oregon and Washington volunteers work very closely together to find forever homes for the Aussies in our program. If you haven't fallen in love with one of the dogs listed in Washington, please do not hesitate to see who is available in Oregon.
Aussie Rescue & Placement Helpline
Address: Washington Foster Homes
Website: www.aussierescue.org
Click here for a list of pets at this rescue.



[Home] [Information] [Shelters] [Search]