Heritage Humane Society Inc.
---
Our Featured Pet...
Amelia is a beautiful 8 yr 4 month old spayed female. She is a real nice and sweet girl. Amelia is a very friendly, loving cat who loves when people come up to say "hi" to her. She enjoys attention and likes being petted. Amelia likes to be out of her cage exploring, having a good time and taking it easy. She is attentive and just wants to be loved. Amelia has a nice personality and disposition. She is alert and curious. Amelia will make a great family companion to a loving home. Amelia came to our society June 5, 2013. She will make a wonderful addition to your family.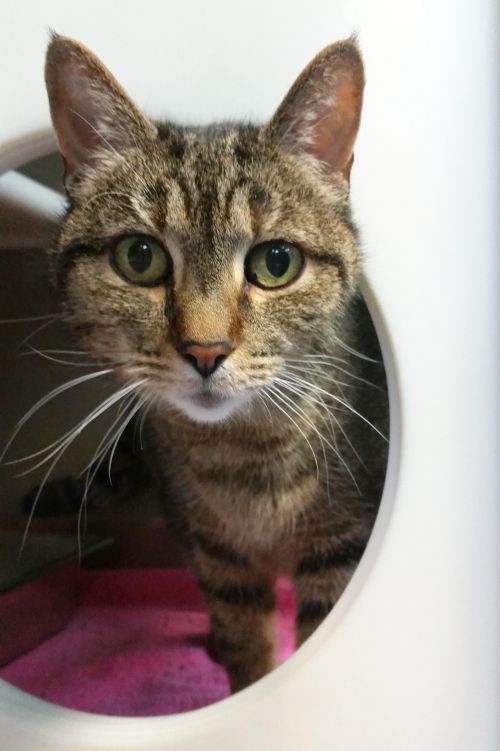 News
<
Who We Are
The Heritage Humane Society will serve as the compassionate steward of companion animals that are in transition from stray/surrender to forever homes. Heritage Humane Society will also educate the public about humane animal care and treatment, advocate animal welfare, and provide affordable adoption and spay/neuter services to measurably reduce overpopulation of unwanted companion animals.
Adopting a friend
If you see an animal that you would like to adopt, please contact our shelter at (757) 221-0150 or www.heritagehumanesociety.org
Come Visit Us!
We are open from Noon till 4:30pm.
We are closed on Thursdays.
---
Heritage Humane Society Inc.
430 Waller Mill Road
Williamsburg, Va 23185
757-221-0150
Email: adoptions@heritagehumanesociety.org

Click here for a list of pets at this shelter

---

[Home] [Information] [Shelters] [Search]