Little Buddies Adoption and Humane Society
---
Our Featured Pet...
Kittens We currently have many affectionate and adorable kittens and cats available for adoption. Although each has his/her own look and personality, everyone of them could bring delight and love into your life. Each will return to you all of the affection and caring that you show them. If you have the time and means to open up your home to a terrific bundle of love, please have a look at our list of adorable kittens and cats waiting to find safe and loving homes.
Paas!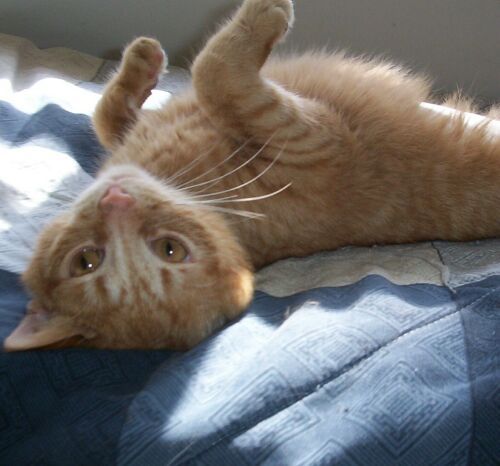 News
We have frequent tabling events at which we sell pet-related products. At these events we also help spread the word about spaying and neutering companion animals.
Who We Are
Little Buddies is an all-volunteer, nonprofit organization dedicated to the care of homeless and abused animals. Our objectives are: (1) to provide for the well-being and adoption of homeless, abused or neglected animals, (2) to provide funding for the spay and neuter of animals, (3) to advocate for the prevention of cruelty to animals and (4) to provide humane education.
The board members of Little Buddies have a combined 40 years of work in rescuing animals. They have pioneered work on the nonlethal control of feral cats, lectured at national animal protection conferences and testified before Congress on animal-related issues. They have also written on several animal protection topics and have won numerous awards for their publications.
Please visit our web site at www.littlebuddies.org. Here you will find information about many things including spaying and neutering, pet care, behavioral issues, feral cats, finding animal-friendly housing and dealing with allergies to animals. You will also find our adoption applications on our web site.
Volunteers Needed
Little Buddies gratefully welcomes those who would like to donate some time to help homeless animals. Foster homes are currently in critically short supply. We would welcome anyone who would like to foster homeless animals. In addition, there are many other ways in which volunteers can use their compassion and skills to help us rescue homeless and abused animals.
Adopting a friend
Little Buddies will adopt only to those in the Northern Virginia area and those in Maryland and Washington, DC within about a 30 minute drive from Northern Virginia..
We have adoption events every Saturday at the Pet Valu in the North Point Village Shopping Center in Reston, VA from noon until 3 PM with the exception of Saturday, Aug 27th when the adoption event will be 10 AM - 1 PM.
We can send you a copy of our adoption application and adoption contract by mail, FAX or e-mail. You can also find a copy of our adoption application on our web site at www.littlebuddies.org
Click here to see our Happy Tails!
---
Little Buddies Adoption and Humane Society
Reston, VA 20191
E-mail: littlebuddies@erols.com

Email: littlebuddies@erols.com
Click here for a list of pets at this shelter

---

[Home] [Information] [Shelters] [Search]