---
Click here to donate a Kuranda Dog Bed to The Buchanan County Animal Shelter . They are very easy to clean and are VERY comfortable for the dogs at the shelter!
Adopting a friend
Please stop by and check out our dogs and cats. We often have lots of puppies and kittens, and older dogs and cats with wonderful temperaments. Our staff can assist you with locating the perfect pet for you!
When you adopt a pet from the Buchanan County Animal Shelter, there is a small fee of $30 for dogs and $20 for cats. This includes a spay/neuter.
Why is it important to spay or neuter your pet? Think that if your pet is male it's not as important? Check out the info available at http://www.doghause.com to see the truth.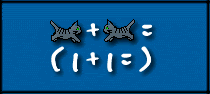 Having your pets spayed or neutered helps in many different ways such as the following:
wandering
not having unwanted litters of cats or dogs
having less chance of disease

We will work with rescue groups willing to pull animals from our shelter. All we ask for is proof that you are a non-profit organization and that you have never been convicted of animal cruelty.
Our Wish List
paper towels
dry dog/cat food
old/new rags
news papers
paper towels
food bowls
or any other pet supply you can think of.
******ALL DONATIONS APPRECIATED*******
How to Help
Do you have a love for animals but your current situation prevents you from owning one? Do you want to encourage your kids to provide community service this summer? Do you just love animals, and want to help? Then come see us! Our dogs would love to have you come walk or groom them, and our cats can always use a lap to purr in a bit. Want to get involved? Then contact the shelter at 276-935-4067.

.
Come Visit Us!
We are located on top of beautiful Hoot Owl mountain on Hoot Owl Road. Travel to the top of the mountain, and then turn onto Dog Pound Rd. We are only a short distance, on the left.
     OR YOU MAY GIVE US A CALL AT:{276}-935-4067
    
Buchanan County Animal Shelter
Grundy , VA 24614
Phone: (276) 935-4067

---

[Home] [Information] [Shelters] [Search]