We are desperately looking for families who can foster some of our precious fur-babies in need. By fostering, you will be making room for another innocent, homeless animal who will be saved because YOU have made room for them. Aarf will provide for their food, medical, and a crate (if needed). Contact Aarf right away if you can help.
Featured Dog!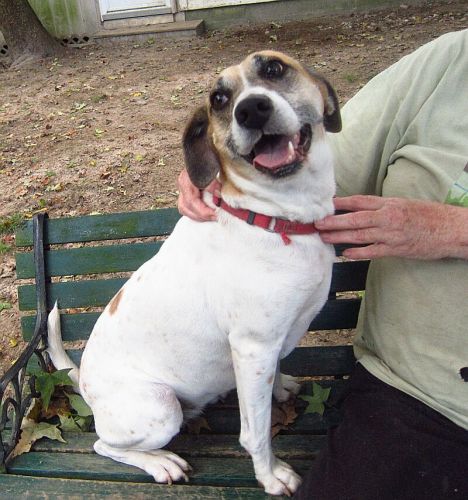 Sweet Pea is a senior Hound mix who has been looking for a home for a long time. She came to us very pregnant. Her cute little pups have long since been adopted. Sweet Pea waits for her turn. She is very cuddly and gets along great with other dogs.
Our adoption stand is every Saturday at the Petsmart on the corner of Libbie Ave and Broad St from 12-3. Contact AARF first if interested in a particular dog: aarfva@hotmail.com

Come visit our website:
Your Donations Allow AARF To Continue With Our Rescue Efforts. Please Send Your Tax Deductible Donations To P.O.Box 15262 Richmond, VA 23227
Click here to make an online donation
Shop IGive and put AARF as your donation account

Who We Are: We are a non-profit organization dedicated to helping homeless animals in our community. We rescue most of our dogs from the pounds. We only adopt in Virginia. We have an application process. We make sure all our pets are healthy, heartworm negative, spayed/neutered, and up-to-date on all their shots. We live on food and money donations to save as many lives as we can.
Shelter: Our dogs are housed in foster homes. The foster parents bring all the wonderful pets to adoption stands on the weekends to try to find them a permanent home. We are in constant need of foster homes, so if you would be interested in fostering, please contact us. AARF provides all of their food and medical needs. Our adoption stand is usually located at the Pet Smart on Libbie and Broad Street from 12:00-3:00 on Saturday's. So come out and see all our wonderful dogs and puppies.
Adopting a friend: There is an application process for each pet. Once you have completed the application, you will receive a phone call mid-week to review your application with a volunteer from AARF. Once approved, we will deliver your new friend to your home. You will receive his/her shot record, a spay/neuter certificate (where appropriate) and a free vet visit certificate. If you are adopting an adult dog then all medical will be up-to-date. The cost is $186.00.

<!Come Visit Us!-Pet Smart at Libbie and Broad Street from 11:00-3:00>

Please send Donations to:
AARF Animal Adoption and Rescue Foundation
P.O.Box 15262
Richmond, VA 23227

Our Phone: 804-254-0800
Our e-mail: aarfva@hotmail.com
Our web site: www.aarf.org
NOTE TO ADOPTERS
[by Diane Morgan]

Note to adopters: Lassie and Cleo and Rin Tin Tin and Toto don't show up in rescue. We don't get the elegantly coiffed, classically beautiful, completely trained, perfectly behaved dog. We get the leftovers. Dogs that other people have incompetently bred, inadequately socialized, ineffectively "trained," and badly treated. Most Rescue dogs have had it. They've been pushed from one lousy situation to another. They've never had proper veterinary care, kind and consistent training, or sufficient company. They've lived outside, in a crate, or in the basement. They're scared, depressed and anxious. Some are angry. Some are sick. Some have given up. But we are Rescue and we don't give up. We never give up on a dog. We know that a dog is a living being, with a spirit and a heart and feelings. Our dogs are not commodities, things, or garbage. They are part of sacred creation and they deserve as much love and care and respect as the next Westminster champion. So please, please don't come to rescue in the hopes of getting a "bargain," or indeed of "getting" anything. Come to Rescue to give, to love, to save a life -- and to mend your own spirit. For Rescue will reward you in ways you never thought possible. I can promise you this -- a rescue dog will make you a better person. .