4 Paws Rescue
---
Our Featured Pet...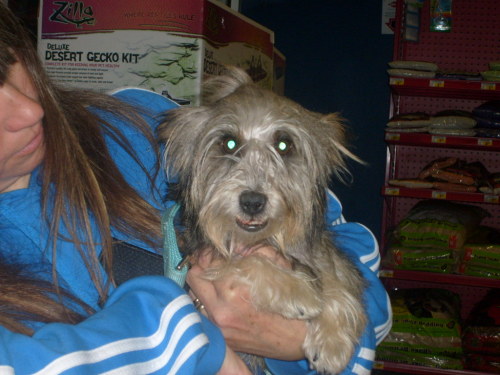 Jawme!
News
Who We Are
We are a non profit organization located in the Willard, Utah area. We are a small group and take in as many pets in need as we can accomodate at a particular time. We don't have many foster homes and space is limited. We mostly take in pets who are at risk in shelters although we do take pets from the public when we can. We have all kinds of dogs and cats as well as the occasional Guinea Pig and Bunny. Adoption fees for dogs range from $75- $150 (on occasion $200). Cat adoptions are $65. That pet will be spayed or neutered and shots will be up to date. The way the adoption fees are set are based on an estimate of what is spent on vetting an animal to make him/her ready for adoption. While one animal may not cost the full adoption fee to vet (very few!), another will far exceed the adoption fee due to health related issues (which is more often the case). We charge the same for each pet in order to make it possible to keep helping animals in need. We try our best to match the pet with people so that way we have the best chance of having a successful, permanent adoption. We rarely get in purebred puppies but if we do we will list them. If you are looking for a specific breed of animal and you don't see it listed email us at Kattnip08@aol.com or call Shannon at 801-644-2614 or Kim at 801-628-5703.
Adopting a friend
When you find a pet you are interested in adopting there is an application to fill out and we'll talk to you about the pet and yourself to try to determine if it's a good fit in your household. Again, we strive to make the adoption successful and permanent.
Come Visit Us!
We do not have a shelter facility. All pets are in a foster home situation. We are at Riverdale Petco with pets every Saturday from 3-8. If there is a pet you see online that you are interested in meeting let us know so we can bring him/her to the adoptions. Otherwise we can arrange to meet you by appointment almost any other time.

Donations of any amount of money or supplies are always needed and much appreciated! They are also tax deductible!

WAYS YOU CAN HELP

Sometimes people who love animals are unable to adopt one for various reasons. You can still help in many other ways such as...

Sponsor a Pet- Donate money it takes to vet a dog or cat (spay/neuter, shots, etc.) If you find one you want to sponsor online let us know. Email Kattnip08@aol.com.

Donate Supplies- We always need food, blankets, towels, toys, rawhides, etc. We feed the animals the same food so as not to upset their stomachs. A donation of even one bag of food can help. We feed the dogs Sam's Club Exceed Lamb and Rice or Purina Pro Plan Lamb and Rice. The cats are fed Iams Adult Dry food. Fund Raiser- We have a painting that we would like to offer for a donation of $35. It's a really good likeness of a Rottweiller. Every little bit helps! See the painting on our adoptable pets section.
---
4 Paws Rescue
P.O. Box 297

Willard, UT 84340
Phone: 801-644-2614

Email: Kattnip08@aol.com
Click here for a list of pets at this shelter

---

[Home] [Information] [Shelters] [Search]