Desert Star Ranch- Triple "I" Barn
SINCE 1968 CELEBRATING 46 YEARS OF RESCUE
---

WELCOME TO THE RANCH -- http://photos.petfinder.com/photos/US/NJ/NJ94/12345678/NJ94.12345678-1-pnt.jpg INTELLIGENT & SENSITIVE, THE BOXER STANDS APART, COURAGEOUS & DEVOTED, WITH A KIND AND LOVING HEART. CHASING STICKS OR AT YOUR SIDE, WHEREVER YOU MAY GO, THE BOXER IS THE TRUEST FRIEND, YOU'LL EVER HOPE TO KNOW. HAPPY & AFFECTIONATE, A CLOWN RIGHT FROM THE START, WHEN THOSE BROWN EYES GAZED AT ME , A BOXER STOLE MY HEART....
---
Our Featured Pet...
SPRING IS HERE!!! COME AND SHOP AT OUR NEW OFFICE...GET ALL OF YOUR ACCESORIES FOR YOUR ANIMAL AND ENJOY LUNCH AND DINNER HERE AT THE RANCH..CHICK AND DUCKLINGS AND BUNNIES ARE AVAILABLE....WHEN ITS BBQ TIME...HORSE LESSONS AND CLINICS AVAILABLE ALL YEAR LONG....DON'T MISS UPCOMING ACTIVITIES HERE AT THE RANCH...UPCOMING THIS YEAR IS THE HORSE & BULL RIDING COMPETITION HELD HERE IN JUNE, JULY & AUGUST AND MANY TOURS AND TRAININGS TO BE HELD HERE... after a heartbreaking year last year its time to start new... we had two of our personal competition horses poisoned and died, we are devastated... we are offering a $1000.00 reward for any info and the prosecution of the individual(s) who did this.....UPDATE, JUSTICE WAS SERVED ON ONE OF OUR DECEASED HORSES, AND WE WON THE COURT CASE...NOW OUR LACEY CAN REST IN PEACE IN GREENER PASTURES.... WE ARE OPEN FOR SUMMER TOURS AND EVENTS TO THE PUBLIC .SO GET YOUR EVENT BOOKED NOW WHILE WE HAVE DATES OPEN, WEDDINGS, HORSE COMPETITIONS, REUNIONS... THANKS TO ALL OF OUR SUPPORTERS AND DONATIONS... COME SPEND A WEEKEND WITH THE ANIMALS, COME SPEND A SUMMER WEEKEND HERE AT THE RANCH, ACCOMODATIONS ARE AVAILABLE. PEDIGREE, MARS COMPANY HONORED US AND GAVE US THE RESCUE HERO AWARD FOR 07-08, AND WE JUST RECIEVED NATIONAL RESCUE HONORS AWARD 2008-09 AND ALSO WE JUST RECIEVED NATIONAL HONORS AWARD AGAIN IN 2010 FROM PEDIGREE. CHECK OUT DOGSRULE.COM FOR THE CLIPS OF THE WINNERS. THEY ALSO INCLUDED US IN THEIR YEARLY TV COMMERICALS. LOOK FOR THE BOXERS... IN THE COMMERICALS, THEIR OURS. WE ALSO JUST RECIEVED A BIG DONATION/AWARD FROM PETFINDER FOR OUR RESCUE, ITS A GENERATOR SO THAT WE CAN CONTINUE TO HELP WITH THE ANIMALS WHEN THERE ARE DISASTERS, WE WOULD LIKE TO THANK THEM FOR THIS. THIS YEAR WE ARE CELEBRATING 45 YEARS IN THE RESCUE 1968-2012, AND TO MARK THIS EVENT WE ARE NOW IN OUR NEW FACILITY AND ABLE TO HELP MANY MORE RESCUE ANIMALS. ALONG WITH OUR EXPO AND THE ACTIVITES FOR THE ANIMALS.***This summer we have a variety of BOXERS that are coming in, we also have a variety of pups and other breeds that are available to us, if your not finding what you are looking for give us a call and we'll see if we can find your breed.... We rescue dogs all over the world, UTAH DOG RESCUE and surrounding states, yes we do take in owner relinquished boxers, so if you need help in that aspect give us a call, .....Also new we are expanding our rescue to help HORSES, Nellie's father also rescued Man-killers years ago and now we are ready to help out with the magestic equine breed. Give us a call to see what we have in.... CONGRATS TO SHANNELLE & KYLIE FOR COMPLETEING TRICK RIDING SCHOOL ... WATCH FOR THE " IVERSON WILD CHILDZ TRICK RIDERZ" PERFORMING THIS SUMMER ...
News
Please watch adopting a animal without knowing the full story on their background and also have them tempermant tested before leaving with them... we have heard of several adoptions gone bad through other rescues and want you and your family's safety to come first...( Tis' the season for all of us, watch your pets and adopting pets for Bordatella and dog flu, they both are easily treated, but be informed of what your adopting.)...watch what other rescues are charging for a Boxer, alot are making money off of the animal and are not in it for the love and concern of the breed...(shelters run different than we do, they have financial assitance, so they charge different. Rescues pay for everything for their animals) The average price of a papered Boxer pup should range from $300.00 -$500.00 (remember this pup would have papers) a rescued boxer of any age should not in any way cost that... Our adoption fees are $150.00 and have been that fee for 28 years, we also stand by our Boxers should any problem arise .....for further info give us a call on our training and testing and procedures on adopting a IVERSON'S BOXER.... We are FEMA Certified for Animals in Disaster and Rescue , IAMS schooled 2011,and we recently recieve an award for our efforts for 38 yrs of service and dedication in Rescue,Richfield City award for helping with the animals, and we will continue to help... its our family tradition to continue to help animals and we are grateful we can ... THANKS!!! ****Call today to get your order placed for IVERSON'S BOXER BONES... Gourmet Dog bisquits for the pampered K-9... SPRING AND SUMMER orders are being taken now...435-527-1000**** br>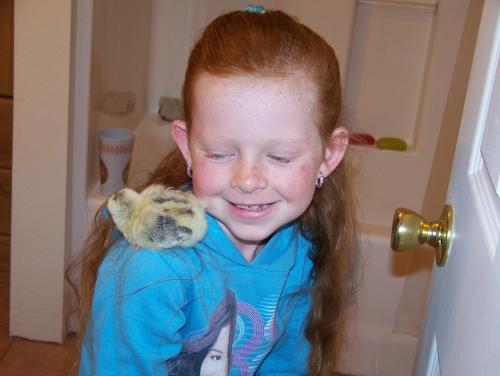 <
Who We Are
Welcome to IVERSON'S BOXER & EQUINE RESCUE AND THE DESERT STAR RANCHES. We pride ourselves on super Boxer Rescue and Equine Rescue our reputation speaks for itself. Our rescue started years ago in 1968 by Nellie's father, Bill Iverson,who rescued Boxers from all over the world and also Man -killer Horses and rehabilitated them, this rescue has continued through 45 years with integrity. Not only do we have 2 Boxers, a Healer, a Border Collie, we have 3 cats, a tortoise,a box turtle,Mustang, Appys, Morgan X, Reg. paint Overo, a Reg Quarter Horse and a Mini Horse,we rescue chicks that are unwanted from co-ops and hatcheries after the spring season, we also hatch eggs for baby chicks and ducks for people,and we get in pure breed baby rabbits all the time from shelters and Craigs Listings, we have several that are our personal pets and of course several give birth to litters when they get here from the shelters.... our children have hands on experience with animals and our boxers and horses get the social interaction that they need around humans. We work hard as a family in this Rescue and we all have an active roll in nurturing these dogs... we hope that as you adopt from us that your boxer will be an important member of your family, with lots of fun years ahead and tons of Boxer kisses for you and yours......call the professionals that know this breed ...IVERSON'S!!! 38 Years Outstanding Service Award in Rescue 2005-- 9-11/ Hurricane 2005 Rescue Award FEMA 2005-- 2006 Richfield City Award -- National Professional Executive Women Award-- 2007 Homeless Rescue Award for Animals-- 2007 National Executive Woman Award 2007-08 RESCUE HERO AWARD FROM PEDIGREE 2008-09 NATIONAL HERO HONORS AWARD FROM PEDIGREE 2009-10 NATIONAL HERO HONORS AWARD FROM PEDIGREE
Adopting a friend
We always are getting in Boxers, but also have a waiting list, to get on that give us a call. The wait is not long at all and you will get your forever boxer. 435-527-1000. We also provide training, on site tempermant testing and wonderful veterinary care as needed provided by our local Vets. Our adoption fees are $150.00 for a boxer. Our mix breeds the adoption fee is $50.00 and cats are $20.00, chicks & ducks $2.00, Horses fees range on needs of the horse... Other animals please call to see what is available..... to make a donation of any kind please send it to our mailing address: IVERSON'S BOXER & EQUINE RESCUE 230 E. 1320 S. ELSINORE, UT 84724. Thank you so much for all your support and donations!!!
Come Visit Us!
We are always open 24 hrs/ 7 days a week. Give us a call and we can make sure we will be available to greet you at the DESERT STAR RANCH. We live in beautiful SEVIER COUNTY and our Rescue is on site of our residence at the Desert Star Ranches. 435-527-1000. FOR YOUR FINAL PET NEEDS, WE OFFER A VARIETY OF CASKETS & HOMEMADE CASKETS, PLEASE GIVE US A CALL AND WE CAN DISCUSS YOUR NEEDS FOR YOUR PET. WE ARE SINCERE ABOUT YOU AND YOUR PETS CHOICES AND NEEDS DURING THIS HARD TIME IN YOUR LIFE. *On site boarding is also available upon request, while you are away your pet will be pampered and taken care of... give us a call so that we can book your pets stay with us.....435-527-1000* ***COME STAY WITH US... get 15% off off your stay while you visit Iverson's Boxer Rescue , from the Richfield Comfort Inn... call us for reservations... ***
---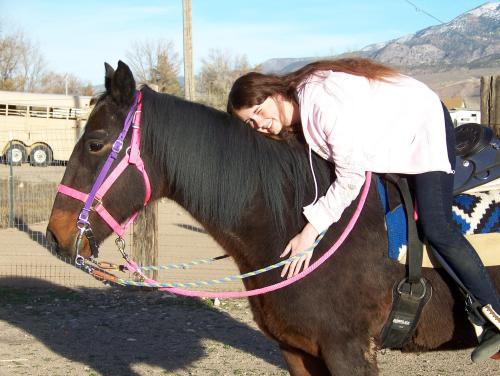 ITS SUMMER TIME HERE AT OUR STABLE...GET YOUR PLACE HELD FOR HORSE TRAINING FOR HUMANS THIS SUMMER..CALL NOW TO REGISTER... WE TRAIN ALL AGES..Our horses become pets as they get social interaction daily and training. We have a Mustang as our pet and we love the breed.We also have a Quarter/Morgan horse that my daughter uses for Extreme Horse Challenges . Our other daughter has a Paint horse she uses for competition. Nellie grew up with Arabians, and Quarter Horses and rode them well, she participated in the Dixie Roundup yearly in St. George, UT, she was Royalty for 1987 Roundup. The love of horses came from her dad who knew how to train abused horses with respect and love, her grandmother was a trick rider in Wyoming for years and her greatgrandfather from Wyoming who was a homesteader and ran one of the biggest Cattle and Horse operations in Eastern Wyoming and he had one of the oldest Shetlands on record 34 yrs old when he died .Now Shannelle has been recieved into the PRCA for Barrel Racing.Both of our daughters trick ride. Come visit us at the Desert Star Ranch.The ranch is also available for events, weddings, obsticle horse events, family reunions etc.. give us a call about your event. Come stay with us accomodations are available, at the Richfield Comfort Inn. We now offer horse panels to complete your needs for the equine in your life, call for pricing. Give us a call and see what we have available in equines or just call to shoot the bull about horses...MOUNT - UP REGULATORS AND LET'S RIDE!!! HORSE CLINICS ALL YEAR LONG FOR ALL AGES... CALL NOW TO REGISTER AND COME SPEND A DAY WITH US AT THE RANCH !!! SUMMER HORSE CLINICS REGISTERING NOW.....

Triple "I" Barn
Desert Star Ranches
Nellie Iverson, Owner
230 E. 1320 S.
ELSINORE, UT 84724
Phone: 435-527-1000

Email: mooneysrescue@cut.net

Click here for a list of pets at this shelter
http://www.1shoppingcart.com/SYS/?m=177088&c=l