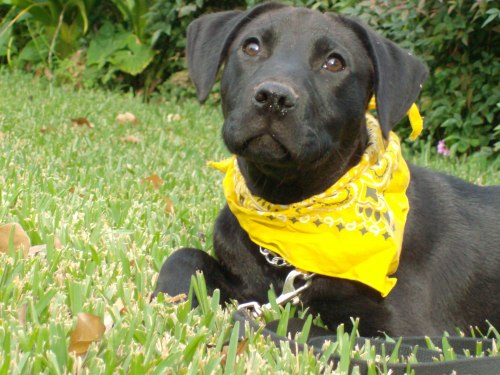 Our featured pet is Cassidy.

News
Click here to make a donation to Houston Lab Rescue! Every little bit helps a lot!
Who We Are
We are a group of volunteers dedicating to saving Labrador Retrievers that are lost, abandonded, impounded in shelters, abused or neglected. It is our goal to give these dogs a second chance in life. Our mission is to work with local animal shelters to provide some relief by evaluating and rescuing purebred Labradors that have been abandoned by their owners or were found wandering in the streets without tags. **We advocate the importance of spaying and neutering to help stop the epidemic of pet overpopulation as well as providing education to current and future pet owners responsible lifetime pet ownership.**
Adopting a friend
How do I adopt a Lab? The process is very simple but thorough. You will need to provide HLRR a completed detailed APPLICATION (see adoption application link below) which tells us about your daily routine and the environment you would provide. Once your application is received, one of our volunteers will contact you, and visit your home to answer any additional question. After your home visit has been completed and you are considered an "APPROVED ADOPTER", we will work for you in finding the best match for you and your family. Sometimes, this process may take a while, depending on what your requirements are and what labs are currently in the program. By staying in close contact with HLRR once you have been approved it usually expedites the process. If you see one of our dogs that interests you, please let us know if you have not already. Is there a fee for Adoption? HLRR requests a $300.00 adoption donation to help us pay for all the necessary veterinarian and medical expenses. Thank you for considering a rescued labrador as your new furry family member!


Click here to fill out an online adoption application.

http://http://www.houstonlabrescue.com/application.htm


Come Visit Us!
Visti our website http://www.houstonlabrescue.com
---

Contact us at info@houstonlabrescue.com

Click here for a list of pets at this shelter

---

[Home] [Information] [Shelters] [Search]