The Humane Society of West Texas

Visit our main website: www.humanesocietyofwesttexas.org
Donate to our rescue mission with this donation button!
Donate supplies online through Amazon.com!
---
The Humane Society of West Texas is a dog and cat rescue. We hold adoption events every weekend in Lubbock, TX. ADOPTION EVENTS are every weekend in Lubbock, TX. See http://www.humanesocietyofwesttexas.org/ for current hours and map! All of our adoptable cats and dogs have been vet-checked, microchipped, vaccinated, and come with a free spay/neuter. Come find your new best friend!

While not all of our animals come every weekend, our volunteers at the adoption event will be more than happy to speak with you about the animals in which you are interested, even if that dog or cat is not there. They will also be happy to set up a meeting for you and our foster pet!

---
DID YOU KNOW?.....

Different dog breeds have different characteristics.

Do NOT select a dog purely on looks. Carefully consider what you can provide to a dog in terms of exercise, time, vet care, and housing. As you think about adopting a dog, answering these questions will help you select the correct size and breed of dog. Do you want a dog to play with your young children or other pets? Do you want a lap dog or a running companion? What are your expectations? After you have answered these questions you will be able to get some idea of what breeds will match your lifestyle. Since many of the dogs on our website are mixes, make sure to research both of the breeds listed in their bio. A great place to do some beginning research is THIS WEBSITE.

Normal behavior for a Sharpei may be undesirable to some people. But instead of researching the breed ahead of time, they just see a cute, wrinkly puppy and buy her. When problems start, it's easier to get rid of the dog than work with her. Be a responsible pet owner! If your pet has behavioral problems, don't just throw them out or give them away. The person who gets them will get the behavioral problems as well! Consult a pet trainer or click on the button below to get helpful tips on helping your pet so you can stay a family!



---


The Humane Society of West Texas is a network of volunteers in Lubbock, TX. We are very active in the rescue and fostering of homeless, abused, neglected, and just "down on their luck" dogs and cats. Our rescues are fostered in our homes until a suitable family can be found for them. Pets in foster homes receive all the love and attention that personal pets do. Fosters learn their likes and dislikes, personalities, help with housetraining, and work with them on any behavioral problems they may have. Many of our adoptable pets were found homeless or saved from area pounds, but we also occasionally take in owner-released pets on a case-by-case basis.

To meet a pet that you have seen on our website, please call or e-mail the contact person for that pet and they will be more than happy to talk with you about that dog or cat, answer any questions you may have, and schedule a meeting with you so you can meet the animal in which you are interested.

The Humane Society of West Texas charges an adoption fee to help pay for our animals' veterinary care, behavioral help, food, and supplies. If you have any more questions about our adoption fee, please read this article.



---
Come Visit Us!
---
HUMANE SOCIETY OF WEST TEXAS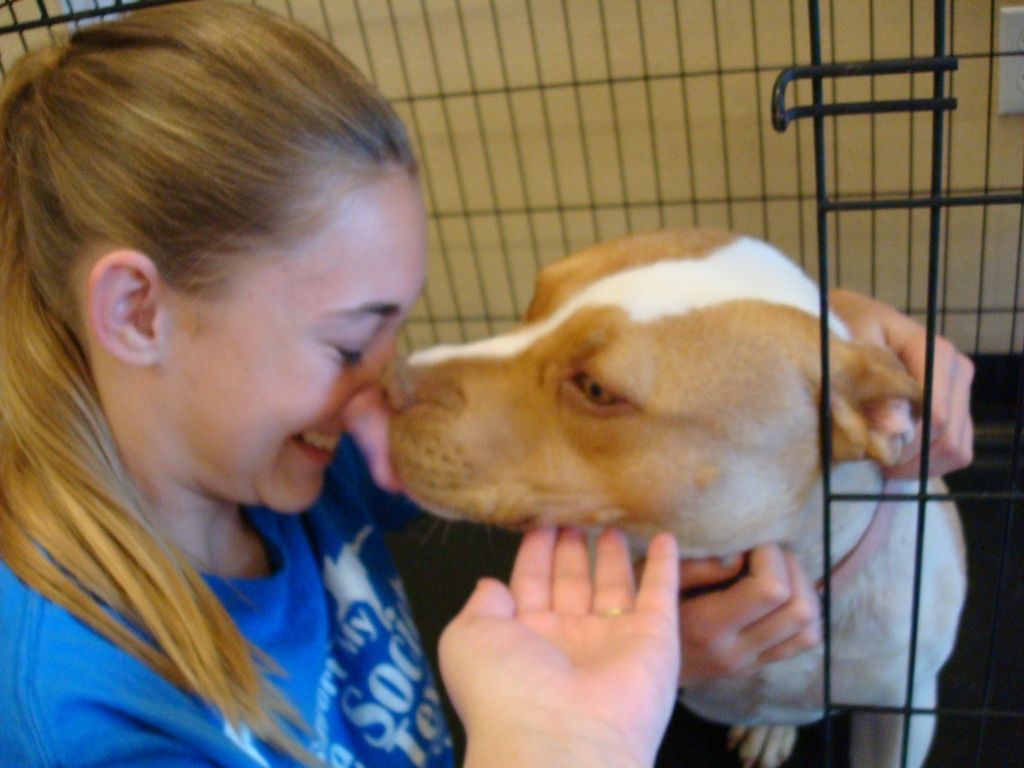 Phone: 806 799-PETS
Email: hswt.org@gmail.com
Email us to volunteer or foster a pet!

Donate to our rescue mission with this link!
Click Here To Meet Your New Friend!

---

[Home] [Information] [Shelters] [Search]




Are You Ready for the Responsibilities of Having a Dog?
Adopting a dog is a big responsibility. Ask yourself the following questions, and answer them honestly. Evaluate your current life situation, and determine if you can appropriately provide for a dog.

1. Is your home large enough to comfortably house a dog? Dogs should never be expected to live their lives confined to one small area, such as a single room or a crate.
2. Do you have enough free time to provide a dog with the attention he needs? More than eight hours alone
3. Will you be willing and able to provide a dog with ample exercise every day? Most dogs need at least one hour of exercise each day.
4. Will other pets and members of the family be comfortable with having a dog? Allergies, phobias and dislikes of dogs, and nervous or ill pets are things to consider before adopting a dog.
5. Are you willing to provide a home, medical care, and appropriate nutrition for the duration of a dog's life? A dog is not disposable; he is a lifelong commitment.
6. Are you able to financially afford annual checkups, spay/neuter, vaccines, heartworm and flea prevention, emergency room visits, quality dog food, and any other needed pet supplies? A puppy's care costs about $640 to $1,125 in his first year. Routine maintenance of an adult dog costs about $440 - $775 per year. Go to, What is costs to own a dog.
7. Are you willing to handle the normal frustrations that come with having a dog (e.g. barking, house-training, accidents in the home, chewing, shedding, etc.)? No dog is perfect.
8. Are you willing to spend time on a consistent basis helping your dog to be obedient, socialized, and well-mannered? A polite dog will be more enjoyable and easier to handle in public.