Merlin's Hope Ragdoll Rescue
Featured Cat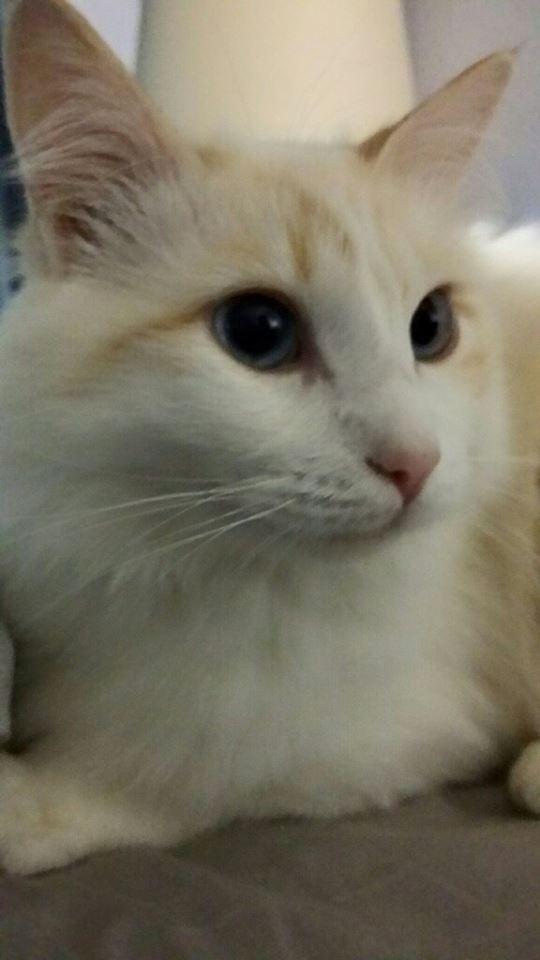 Alaska
---
News
MHRR desperately needs foster homes for the many kitties that are being dumped at Texas shelters due to the economic situation. Please consider opening your home to one of these cats.

Amazon Wish List
Unable to adopt right now, but you'd still like to help? We are always in need of items that can be found on our Amazon Wish List. There's something in just about every price range, and as you can imagine, it will be gratefully put to good use. To see a list of items on Amazon, please click HERE.

Join Us On Facebook!
Want to hear the latest and greatest Merlin's Hope happenings? Join us on our Facebook page! Just click HERE to find us.

Who We Are
Merlin's Hope Ragdoll Rescue (MHRR) is named after a beloved 16-year-old Birman, Merlin, who was dumped at a humane society because his owners didn't want to pay for the medical care he needed. MHRR is a registered non-profit corporation with the State of Texas. We rescue Ragdolls, Maine Coons, and other long-haired cat breeds. We gladly accept donations, but are much more interested in finding quality foster homes to open spaces for the many cats currently on our waiting list.
Adopting a friend
MHRR requires an application, two personal references, and a vet reference. Adoption fees vary. Please contact us at merlinshoperagdollrescue@gmail.com for an application.

Merlin's Hope does not do out-of-state adoptions except to those states bordering Texas (Oklahoma, New Mexico, Arkansas, Louisiana). The adopter must be willing to drive and pick up the cat. MHRR does not ship cats under any circumstances nor provide any form of transportation.

Kitten Policy: Kittens (under the age of 8 months) must go into a home with another cat/kitten under the age of three or be adopted with a buddy. Special prices are made for buddy adoptions.

Come Visit Us!
MHRR does not have a physical location. Our cats are lodged in the homes of foster parents. Please call or contact us via e-mail, which is answered daily, to make an appointment.


Merlin's Hope Ragdoll Rescue
Ennis, TX 75119
Email: merlinshoperagdollrescue@gmail.com
Click here for a list of pets at this shelter

---

[Home] [Information] [Shelters] [Search]

Pet Adoption Contract
Merlin's Hope Ragdoll Rescue
MeLinda Hughes Ennis, Texas merlinshoperagdollrescue@gmail.com