Georgetown Animal Shelter -
the shelter by the park

110 Walden Dr., Georgetown, TX 78626
Visit the Official Site of The Georgetown Animal Shelter

Click here to get a map to Georgetown Animal Shelter.
A new page will open with a map of our area.

---
Our Featured Pet...
GIGI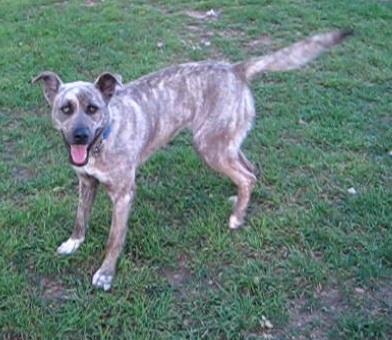 News

Are you interested in getting involved?? Friends of the Georgetown Animal Shelter is a new not-for-profit group helping the shelter. Learn more at friendsofgtownshelter.org, or contact us at friendsofgtownshelter@gmail.com.

Georgetown Animal Shelter has cats for adoption each week at the PetsMart store in Georgetown. Watch for our adoption trailer at Market Days on the Square with wonderful dogs for adoption the 2nd Saturday of each month (except for January and February).

Who We Are
Georgetown Animal Shelter is the municipal animal shelter for Georgetown Texas. We are part of Georgetown Animal Services. The Mission of Georgetown Animal Services is to:
Promote Responsible Pet Ownership
Protect the Health and Safety of Animals in Georgetown and Insure the Health and Safety of all Persons in Georgetown from Animal Danger through Providing Humane Education to our Customers
Working to eliminate Pet Overpopulation
Careful Adoptions of the Pets in our care into Loving, Responsible Homes
Sheltering Animals with Compassion and concern for their Quality of Life, and
Enforcing the Laws and Ordinances of our State and City.
Adopting a Friend
We have many wonderful dogs and cats available for adoption. We have an adoption screening process, and after the adoption committee reviews the applications, the pet is adopted into the best home for that animal. Normally a pet can go to their new home within 1 - 3 days of the adoption application, providing the application is approved.
Volunteering and Donations
Our shelter desperately needs ADULT volunteers. We participate in numerous off-site adoption events, and we need volunteers to help us man these events. We take out an adoption trailer, and have a lot of fun taking the animals out to see the public, and hopefully get new homes for our animals. There are many other volunteering opportunities including walking and training dogs and grooming both cats and dogs, if interested, please call April @ 512-930-3592 or e-mail her @ april.haughey@georgetown.org. DONATE A FEW HOURS A MONTH OF YOUR TIME AND MAKE A DIFFERENCE IN THE LIFE OF A HOMELESS ANIMAL. DONATIONS ARE ALWAYS NEEDED! Especially during kitten season we need: kitten formula. We accept donations of: canned dog and cat food, heating pads, towels, cat litter, pet carriers, newspaper, and aluminum cans (no tin) we recycle, and of course CASH. We also have an Amazon wishlist for revolving needs: http://www.amazon.com/gp/registry/wishlist/3B1FSJFTD0S10
Come Visit Us!
Hours: Monday, Tuesday, Thursday, Friday 11 am - 6 pm Saturday and Sunday - noon-4pm
We are closed on Wednesdays to spend all day tending to the animals
Directions from XX east or west: We are located at 110 W L Walden. If coming from South I H 35, exit at Hwy 29 (Southwestern Univ exit), and turn right (east). Go approximately 1-1/2 miles to College St., and turn left (north). Take College approximately 1-1/2 miles to W.L. Walden, turn right. If you are coming from North I H 35, exit at Williams Drive. Turn left on Williams, and go to Austin Avenue, turn left. Take Austin Ave. to FM971 (1st light), turn right. Veer right on River Haven. At the traffic circle, take the first right and cross the bridge. Turn right on College, and take the first left on Walden Drive. The Shelter is on your right.
---
Georgetown Animal Shelter
P.O. Box 409
110 W L Walden
Georgetown TX 78627
Phone: (512) 930-3592
Email:
[Home] [Information] [Shelters] [Search]